Barron County, Wisconsin: Death of Parents of Missing Teen, Jayme Closs, Ruled as Homicide
As police work to locate missing 13-year-old Jayme Closs, officers are also trying to solve the double homicide case of Jayme's parents, 56-year-old James Closs and 46-year-old Denise Closs.
On Wednesday, Barron County Sheriff Chris Fitzgerald shared the autopsy results, which indicated that both James and Denise were murdered. Their death was the result of gunshot wounds. The sheriff said based on the investigation, they believe Jayme was in the home at the time of the homicides and that she's still in danger.
"Here in Barron County, we know that these things just don't happen here," Fitzgerald said. The case has garnered national attention with people from around the country expressing their hope that the 13-year-old is found safe and unharmed. Just days into the search, here's what we know so far.
What Happened?
On Monday, Barron County police responded to a 911 call and found James and Denise deceased inside the home. They were identified as husband and wife and the parents of 13-year-old Jayme, who was not in the home. Police deemed her "missing and endangered."
Initially, an Amber Alert could not be issued because there wasn't a suspect or vehicle identified in the alleged kidnapping, which is a requirement of the nationwide alert system. However, on Monday afternoon, an Amber Alert was sent out to inform residents to keep their eyes open for Jayme.
Jayme is described as being five feet tall with green eyes and blonde or strawberry blonde hair. The gun used in the murder of her parents was not found at the scene, according to Fitzgerald.
Who Dialed 911?
Barron County Sheriff Chris Fitzgerald said that the 911 call that prompted officers to respond to the scene was made by someone who never made direct contact with an operator. Law enforcement agencies were working to clean up the background audio of the call to gain a better understanding of what was being said.
During a Tuesday evening update, Fitzgerald said officers identified the cell phone that placed the call, but he would not share who the phone belonged to.
Where's Jayme?
When James and Denise were found, Jayme was nowhere to be seen and an initial search of the area, including the use of drones and infrared, turned up nothing. Fitzgerald explained that Jayme was not listed as a suspect and the entirety of the organization's focus is on finding a "13-year-old, scared girl."
"At the end of the day, I want a 13-year-old here safe and sound. That's our goal. That's our only goal right now," Fitzgerald said. "We are processing the scene and working on that, but as of right now, all of our efforts are focused on a 13-year-old girl."
The Miami Police Department tweeted early Tuesday morning that Jayme was possibly seen Monday afternoon in the area of Northwest 27th Ave and 11th Street in Miami. If it was her, the police department said that she was in a black Ford Explorer possibly with the license plate I60WER.
Fitzgerald said the department investigated the claim that she was spotted in Miami but repeated a comment he made throughout Tuesday's press conference. He told reporters that any information that does not come from the podium that he was using to give updates should not be deemed credible.
When it comes to missing children, time is of the essence and Fitzgerald told reporters on Tuesday that every minute counts, so the operation is running 24 hours a day, seven days a week. While officers are working shifts so they can get sleep, there is a call center for tips that's always open and the tips are promptly investigated.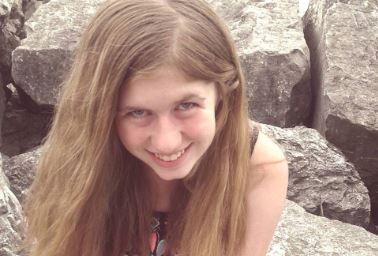 When Was She Seen Last?
On Tuesday, Jayme's grandfather, Robert Naiberg, told the Associated Press that he saw Jayme and Denise at a family gathering for his grandson's birthday on Sunday. He said that Jayme was a "thoughtful person" who was her normal, quiet self on Sunday.
Are There Any Suspects?
On Monday, Fitzgerald called it a "tough scene" and expressed his frustration that there was no suspect and not a single lead. However, Barron County police received over 400 tips since the initial announcement that Jayme was missing.
Fitzgerald encouraged people to continue calling in with tips no matter how insignificant the information may seem. He added that now is the time to look for behavioral changes in people.
"People that you don't really know that may have been involved in this crime," Fitzgerald said. "That's the information we need."
How Can People Help?
On Monday, Fitzgerald asked the community to extend their thoughts and prayers to the family, the deceased, Jayme and the officers working on the case. Aside from that, he encouraged people to share updates from the department's Facebook page and news broadcasts on social media to spread the word about the missing 13-year-old.
Anyone with information about Jayme or the death of her parents should call the tip line at (855) 744-3879.
"Jayme's out there and we wanna find her," Fitzgerald said. "That's our goal."
Barron County, Wisconsin: Death of Parents of Missing Teen, Jayme Closs, Ruled as Homicide | U.S.