Barron Trump Emerges From White House to Check Out Christmas Tree, His First Public Appearance in a Month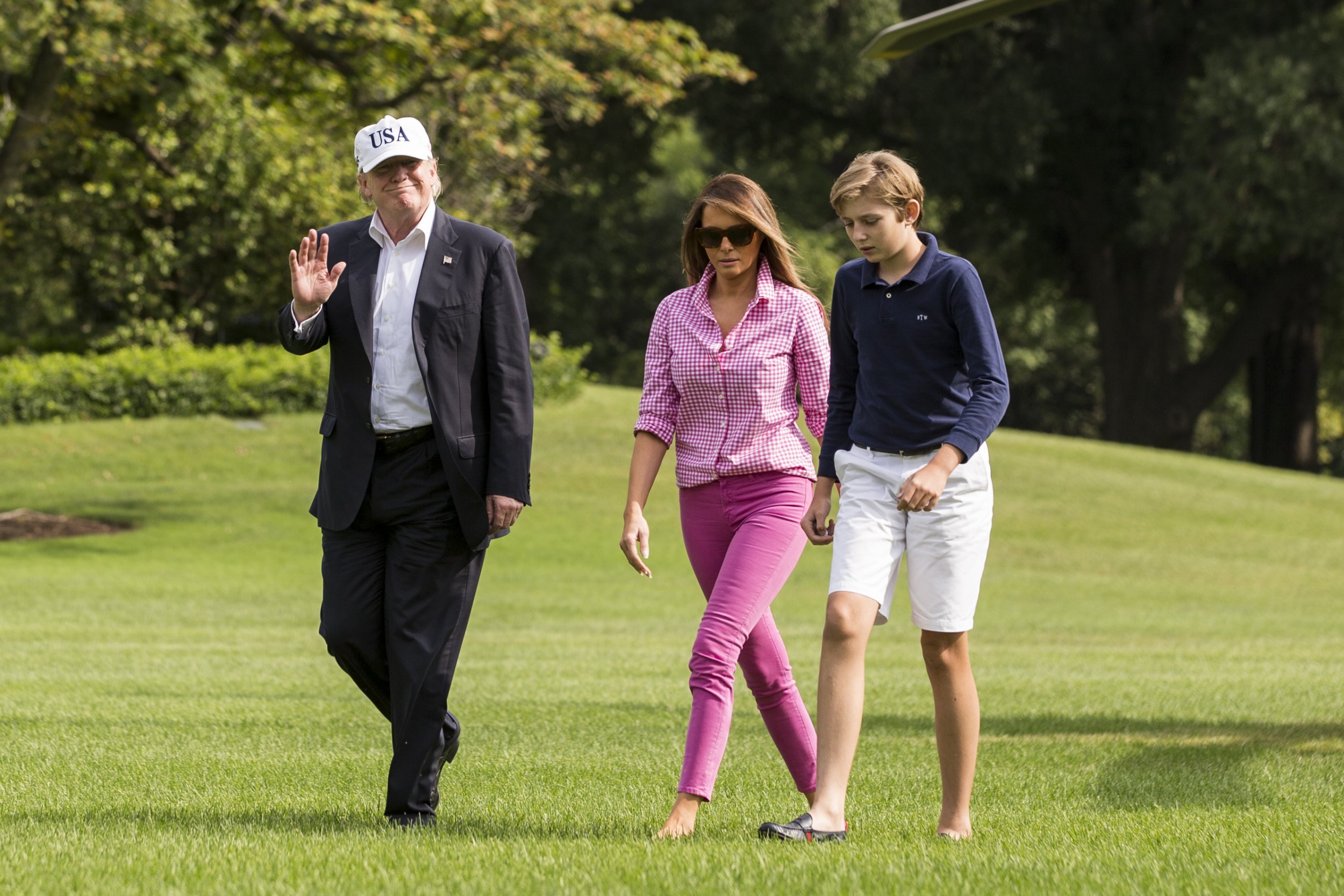 Barron Trump, the 11-year-old first son and one of the few people in President Donald Trump's orbit not accused of colluding with Russia, made a rare appearance Monday outside the White House.
Barron and his mom, first lady Melania Trump, stepped out on the North Portico to receive the official Christmas tree. According to a news release, the more than 19-foot tree is from Wisconsin and will soon go on display in the White House's Blue Room.
"The size and the shape, the color, great trunk," longtime White House grounds superintendent Dale Haney, who helped pick out the tree, told WLUK earlier this year. "It's going to look awesome...it's good all the way around. The whole thing is a front, and I can just see it make the holiday season for the White House."
Monday's event was mostly a photo op, but it was notable because of Barron's attendance. He doesn't appear often in public, and at the White House's request, the media more or less leaves him alone. The last time Barron was caught on camera was in mid-October, when he got dinner with his parents in Washington, D.C.
Barron's Monday event came amid speculation about whether he planned to help his father pardon a Thanksgiving turkey on Tuesday. Former President Barack Obama's daughters, Malia and Sasha, were often the stars of the pardon ceremony during their dad's term, cringing at his awful dad jokes (and sometimes looking awfully bored). They skipped last year's appearance because they were "fed up," according to Obama.
Barron, who attends St. Andrew's Episcopal School in Potomac, Maryland, unwittingly makes the headlines on a regular basis. Sometimes, it's because he simply seems like a cool kid—the first son is said to be a fan of the Arsenal soccer team in England, and he's a style icon, given that shirts he wears usually sell out. Other times, it's because former first kids are defending him.
Chelsea Clinton, for example, has repeatedly asked people to knock off criticizing Barron. When an outlet insulted one of his outfits, she tweeted that "high time the media & everyone leave Barron Trump alone & let him have the private childhood he deserves."