Even Barron Trump Has a Fidget Spinner Now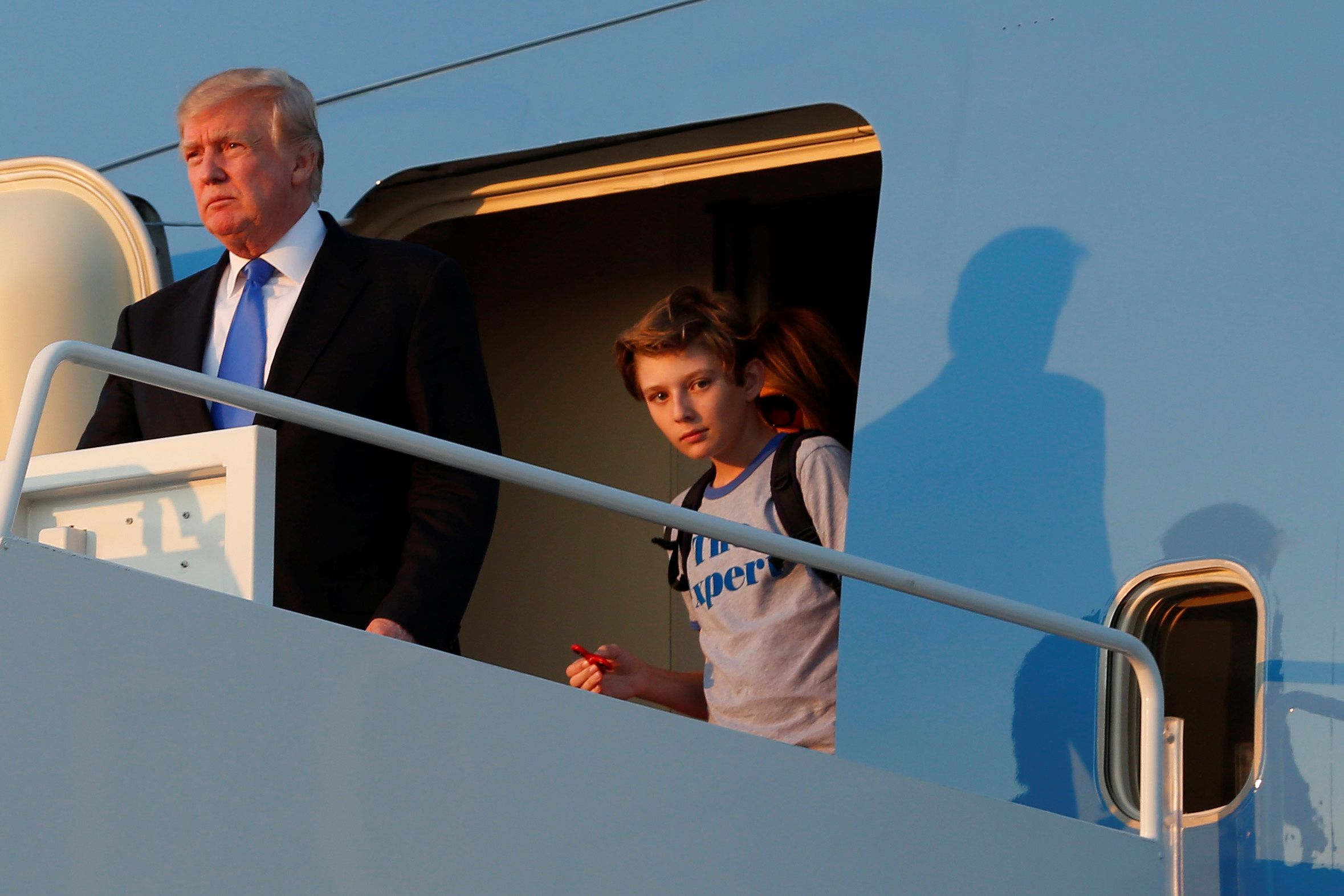 First kid Barron Trump and his mom finally moved into the White House to join President Donald Trump this weekend. And with them came Barron's fidget spinner.
Barron, 11, was spotted exiting Air Force One on Sunday at Joint Base Andrews in Washington, D.C. Wearing a blue shirt proclaiming him "The Expert" and with a backpack in tow, Barron played with a red fidget spinner in his right hand as he walked.
The news lit up Twitter almost instantly. Some users complained that the gadget could have been bought with taxpayer dollars (even though Trump has donated his salary), but the majority applauded Barron for pulling off a true "Stars—They're Just Like Us!" moment.
"OMG!!! Barron Trump has a fidget spinner just like every single boy in my daughter's class!" CGTN-America correspondent Jim Spellman tweeted, adding: "It's just interesting to see a president's son playing [with] the same toy as my daughter!"
Fidget spinners have swept the nation in the past few months as kids everywhere have clamored to literally get their hands on the colorful three-pronged toys. Whether they actually achieve their intended purpose, of reducing anxiety and attention deficit/hyperactivity disorder, is still up for debate, but their popularity is undeniable. YouTube is full of teens showing off fidget spinner tricks, fidget spinner apps have racked up more than 7 million downloads and fidget spinner artists now sell $250 custom pieces.
Of course, it hasn't been all good news for the toys. Schools have come out en masse to ban the spinners, which can be distractions in the classroom. One third of the 200 largest schools in the U.S. have prohibited students from having them, according to CBS News.
No word on whether Barron will be allowed to bring his to St. Andrew's Episcopal School this fall.