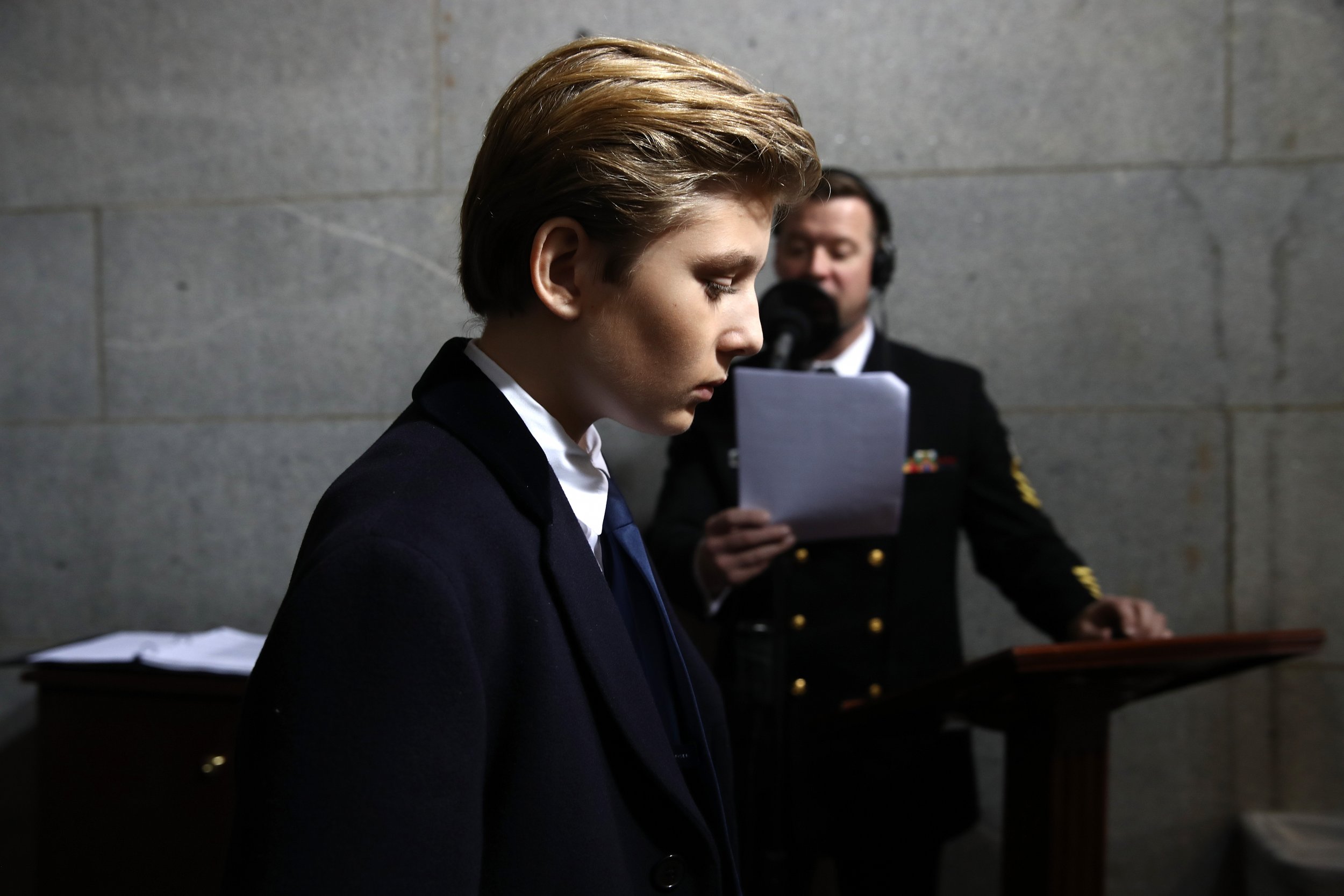 Melania and Barron Trump are in the house! Or, at least, they will be soon.
The first lady and first kid are finally scheduled to move to Washington, D.C., and into the White House on June 14, anonymous sources told Politico this week. Melania and Barron Trump will officially leave New York City, where they had remained until the 11-year-old finished the school year, and join the president in the capital.
There hasn't been a first boy in the White House since John F. Kennedy Jr., who lived there until his father's assassination in 1963, according to CNN, even though every commander-in-chief has also been a dad.
With access to a bowling alley, swimming pool and a movie theater, kids in the White House live a pretty sweet life. Amy Carter used to have a treehouse on the grounds, and Caroline Kennedy owned a pony named Macaroni. Alice Roosevelt smoked cigarettes in the White House and carried a pet snake called Emily Spinach. The Bush twins, Jenna and Barbara, slid down the banisters in the solarium.
But former first sons and daughters have complained over the years: Willie Lincoln once said, "I wish they wouldn't stare at us so," and Lucie Johnson described her experience as "living in an imposing museum, a public fishbowl and a prison," according to White House for Kids: A History of a Home, Office and National Symbol.
"It's not going to be normal—it can't be normal," Doug Wead, a friend of the Obama and Bush families, told The New York Times in 2009. "All of their best efforts are not going to change the fact that being a child of a president presents unique challenges."
Much of the experience is up to the first kids' parents. When Sasha and Malia Obama first moved into the White House, for example, they had to go to bed at 8 p.m. every night. And first lady Michelle Obama still made them do chores, telling ABC News that "the first thing I said to some of the staff when I did my visit" was to say, "Don't make their beds. Make mine. Skip the kids'. They have to learn these things."
Being president is a demanding job, and it consumed the lives of people like Richard Nixon, who slept in his office, according to The Guardian. But nothing about Donald Trump is traditional, so how he'll act with Barron around the house is yet to be seen.
Ahead of his big move, Barron might want to read the advice the Bush twins gave the Obama girls in 2009.
"It isn't always easy being a member of the club you are about to join," they wrote, recommending the daughters find loyal friends and enjoy the company of their pet animals. "Remember who your dad really is."