Barron Trump Became First Son a Year Ago, but He Is Still Adapting to Washington Life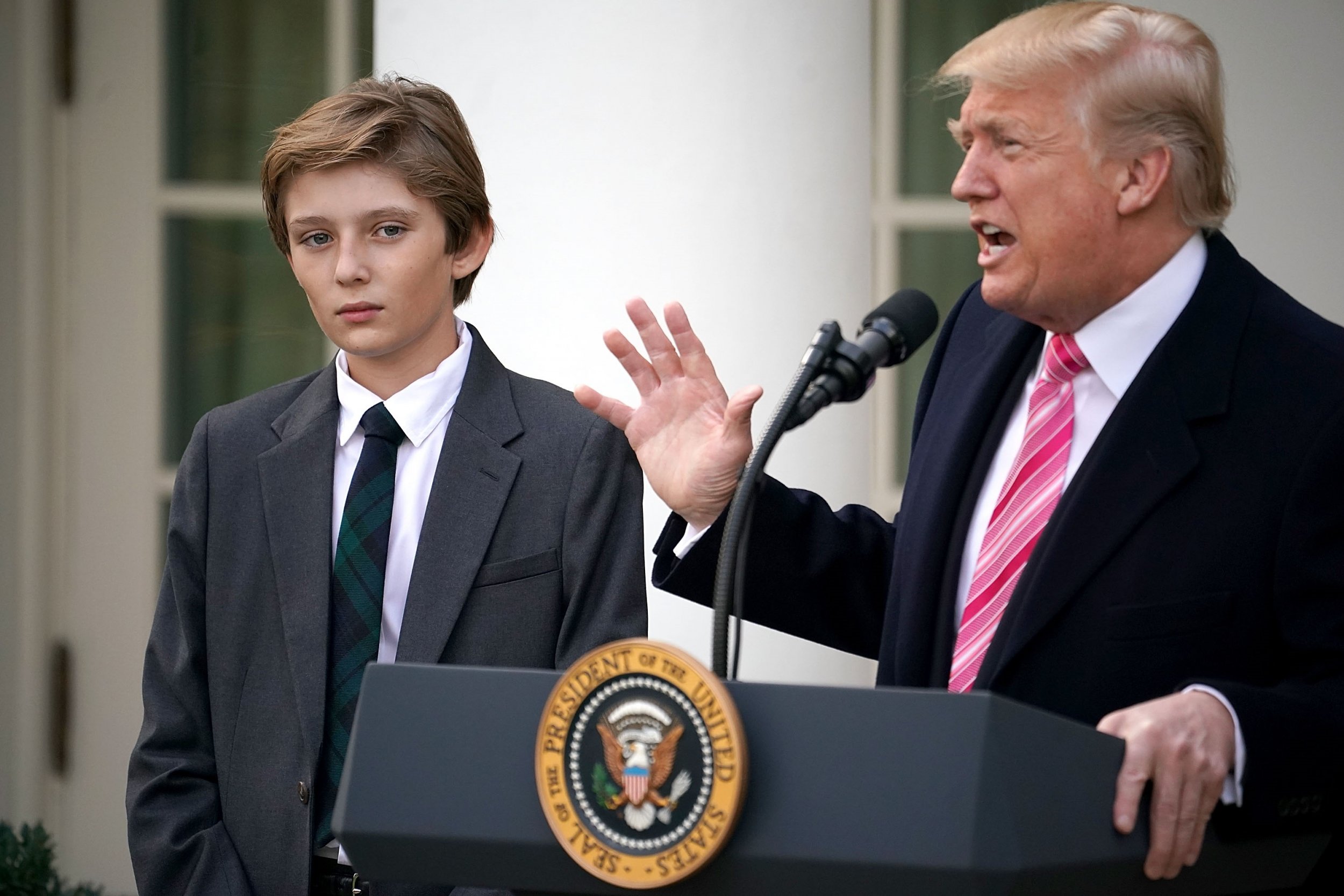 Barron Trump, the youngest child of President Donald Trump, has kept out of the spotlight during his father's first year in the White House. But that hasn't prevented the 11-year-old boy from becoming an unlikely subject of fascination and controversy. Barron has made many headlines himself, often for things that are far out of his control.
Even as he has stayed behind the scenes, these were some of the biggest Barron moments of the past year:
Saturday Night Live writer Katie Rich came under fire for tweeting a joke about him
Saturday Night Live is no stranger to making fun of the president. But a joke about Barron on Twitter was enough to get writer Katie Rich suspended in January 2017. Rich tweeted the day of Trump's inauguration: "Barron will be this country's first homeschool shooter."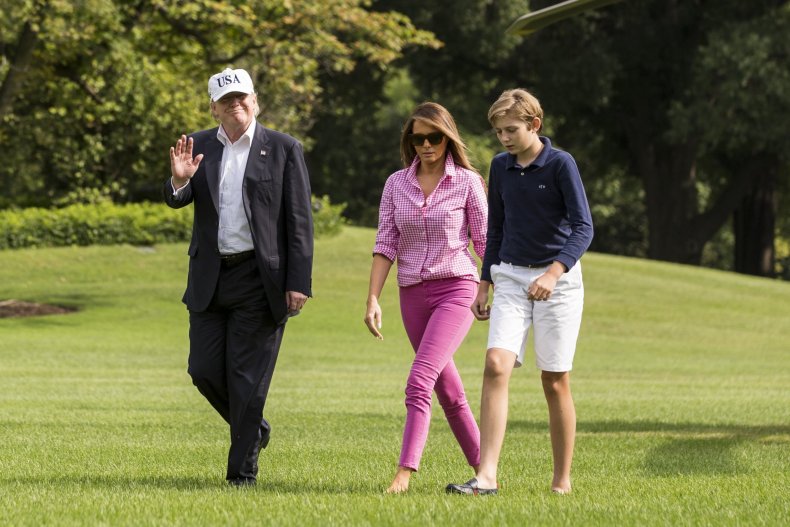 After immediate backlash, Rich deleted the tweet and even deactivated her account. After reactivating her account days later, Rich posted an apology tweet: "I sincerely apologize for the insensitive tweet. I deeply regret my actions & offensive words. It was inexcusable & I'm so sorry.​" Many comedians supported Rich during this time and called her suspension unfair. Full Frontal with Samantha Bee writer Mike Drucker tweeted "We're suspending comedy writers for writing jokes. We're criticizing reporters for reporting facts. This is the age of the mediocre."
Barron was allegedly upset by Kathy Griffin's controversial photo shoot
Comedienne Kathy Griffin held a fake bloodied head of President Trump for a photoshoot in May 2017, causing national outrage. The president wrote in a tweet, "Kathy Griffin should be ashamed of herself. My children, especially my 11 year old son, Barron, are having a hard time with this. Sick!"
Griffin apologized in a video saying "I went too far. I made a mistake and I was wrong."
CNN announced it would no longer work with Griffin after the event. CNN anchor Anderson Cooper, who co-hosted CNN's New Year's Eve special alongside Griffin, tweeted, "For the record, I am appalled by the photo shoot Kathy Griffin took part in. It is clearly disgusting and completely inappropriate."
Griffin took back her apology in August. During an appearance on the Australian talk show Sunrise, she said, "I am no longer sorry, the whole outrage was B.S, the whole thing got so blown out of proportion."
Chelsea Clinton defended Barron when the media mocked his fashion choices
In August, Barron's fashion choices bore the brunt a Daily Caller article called "It's High Time Barron Trump Starts Dressing Like He's In the White House." It drew boos across the political spectrum, including from former first daughter Chelsea Clinton, who tweeted, "It's high time the media & everyone leave Barron Trump alone & let him have the private childhood he deserves."
"Like all first families have in the past, we want everyone to respect Barron's privacy and let him be a kid," Stephanie Grisham, the communication director to Melania Trump, told CNN.
Barron's relationship with his parents came under scrutiny in Fire And Fury
Earlier this month, the release of Michael Wolff's book Fire and Fury: Inside the Trump White House had Washington and the media world in a frenzy over its details about chaos in the White House. Wolff wrote that Trump often bragged to people about First Lady Melania Trump, calling her a "trophy wife." Wolff's book also stated that Melania Trump's life before her husband's presidency was nearly "entirely focused on her young son", while the president was nearly absent from Barron's life.