Curt Schilling, Barry Bonds and Roger Clemens will have one final shot at being voted into the National Baseball Hall of Fame in 2022, after the trio missed out again this year.
Schilling received 71.6 percent of the votes cast by the voting members of the Baseball Writers' Association of America (BWAA), but fell 16 votes short of meeting the 75 percent threshold required for enshrinement, while Bonds and Clemens received 61.8 percent and 61.6 percent of votes respectively.
It marks the first time since 1960 the Hall of Fame will not welcome any new members and it remains to be seen whether the trio will receive enough votes to be enshrined in Cooperstown in 2022. Players have a 10-year eligibility window based on the voting of BWAA members, but can still be considered for inclusion after that by one of the Hall of Fame's era-based veterans committees.
Schilling, for his part, has already requested to be removed from the 2022 ballot after missing out on the Hall of Fame for the ninth straight year.
"I will not participate in the final year of voting. I am requesting to be removed from the ballot. I'll defer to the veterans committee and men whose opinions actually matter and who are in a position to actually judge a player," he wrote in a statement posted on Facebook.
"I don't think I'm a hall of famer as I've often stated but if former players think I am then I'll accept that with honor."
A three-time World Series winner, Schilling played a crucial role as the Boston Red Sox ended an 86-year wait for a World Series title in 2004 and has previously blamed the snub on his conservative political views and the fact he is a supporter of Donald Trump.
Schilling's vote has climbed from 45 percent in 2017 to 71.1 percent this year. The same cannot be said of Bonds and Clemens, who have seen their support stagnate. Last year, Clemens appeared on 61 percent of the ballots, while Bonds received 60.7 percent of their votes.
Like Schilling, the duo's on-field contributions to baseball are unquestionable. A 14-time All-Star, Bonds was named National League MVP a record seven times and won the Gold-Glove Award eight times and holds the MLB's all-time record for home runs and most homers in a single season.
Clemens won back-to-back World Series with the New York Yankees in 1999 and 2000 and is a seven-time Cy Young Award winner and an 11-time All-Star.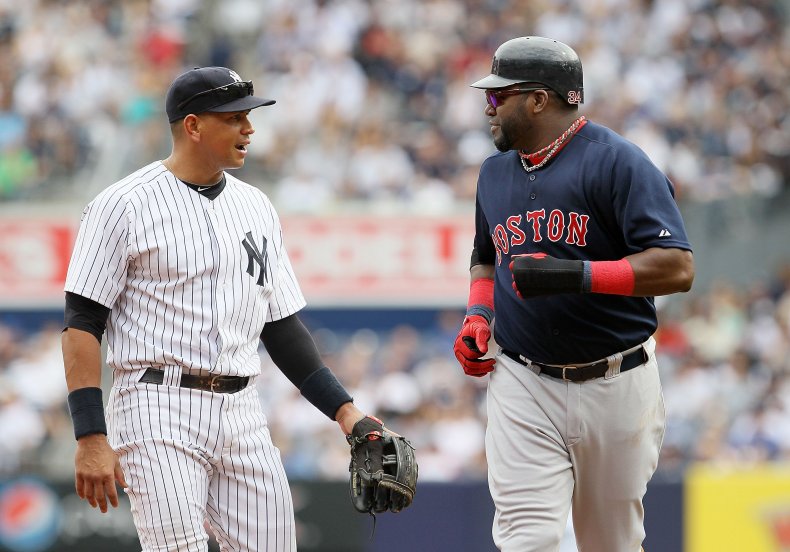 Bonds and Clemens have been repeatedly held back by allegations of use of performance enhancing drugs even though neither of them ever failed a drug test. Bonds admitted using steroids as he testified in court during the BALCO trial but claimed he did not know they were steroids, while former teammates and a former trainer of Clemens both testified he used steroids, an allegation he has vehemently denied.
Aside from speculations over PED use, Bonds has faced accusations of domestic violence, while Clemens has been accused of maintaining a relationship with country music singer Mindy McCready who was 15 years old when they first met. Clemens refuted the claims and McCready stated in 2008 that she was in fact 16 when their romance began.
MLB rules state that the voting panel must consider the candidates' integrity, sportsmanship, character and contributions to the teams they have played on as well as their record and ability.
Bonds and Clemens' bid to become Hall of Famers in their final year of eligibility could be complicated by the class of 2022, which features two of the greatest MLB players of the modern era in Alex Rodriguez and David Ortiz.
A World Series winner in 2009, Ortiz was a 14-time All-Star and has been a regular presence on ESPN and FOX's baseball coverage. A three-time World Series winner, Ortiz is also a staple of FOX's baseball coverage and his popularity has only grown since retiring.
Despite their Hall of Fame resumes, both A-Rod and Big Papi's careers have been blighted by accusations of PED use. Rodriguez was banned for the entire 2014 season for his role in the Biogenesis scandal after he was found to have used PED between 2010 and 2012. In 2009 he admitted to taking steroids while playing for the Texas Rangers between 2001 and 2003.
Like Bonds and Clemens, Ortiz has never failed a drug test but his name featured in a New York Times report released in 2009 which identified players who had tested positive six years earlier, when the MLB looked to implement a testing regime to stem the growing use of steroids. It is worth noting the substances he tested positive for in 2003 were not considered illegal by the MLB at the time.
About the writer
Dan Cancian is currently a reporter for Newsweek based in London, England. Prior to joining Newsweek in January 2018, he was a news and business reporter at International Business Times UK. Dan has also written for The Guardian and The Observer.