Barry Jenkins to Write, Direct Adaptation of Colson Whitehead's 'Underground Railroad' for Amazon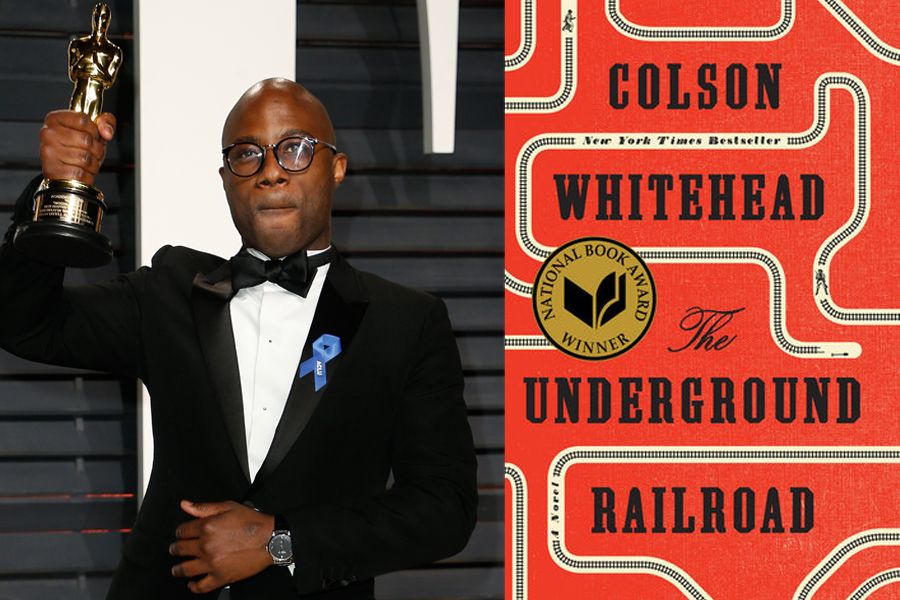 When James English presented the National Book Award for fiction to Colson Whitehead for The Underground Railroad last November, he called the novel "a work that impressed us with its complex and bracing ethics, its formal inventiveness, its use of fiction to illuminate the nation's troubled history for the sake of its troubled present."
On Monday, Amazon announced it is developing a limited drama adaptation of that work, to be written and directed by Barry Jenkins. "Going back to The Intuitionist, Colson's writing has always defied convention, and The Underground Railroad is no different," Jenkins said in a statement.
Related: Colson Whitehead at National Book Awards: "Be kind to everybody, make art and fight the power"
Jenkins, whose film Moonlight recently won the Oscar for best picture (and won two other awards after receiving eight nominations), added, "It's a groundbreaking work that pays respect to our nation's history while using the form to explore it in a thoughtful and original way. Preserving the sweep and grandeur of a story like this requires bold, innovative thinking."
The project was already in the works by the time Whitehead and Jenkins won their prestigious prizes, though The Underground Railroad had just been announced as one of 10 titles on the long list for the National Book Award and Moonlight had already made its debut at the Telluride and Toronto film festivals. Deadline reported in September that Jenkins and Plan B, Brad Pitt's production company—which also worked on Moonlight—were adapting the book. Now at Amazon, it is in development as a limited drama with a preset number of episodes. If it is green-lit, it will skip the pilot process and go straight to series. Neither an estimated premiere date nor a number of episodes have been disclosed. The author will be credited as an executive producer.
The novel follows a slave named Cora who escapes from her plantation and master in Georgia. Whitehead upends the concept of the Underground Railroad, reimagining it as a literal system of tracks and train cars deep below the surface of the earth. But that's not the only way in which he distorts reality. As Cora travels from one stop to another, she's moving not only through space to different geographic locations but also through time, to various moments in the history of African-American oppression. Through these fantastical literary devices, Whitehead manages to comment on a vast history of cruelty and discrimination that continues to the present day, though he never explicitly mentions this last idea.
"Cora is trying to escape from much more than a plantation. In the temporally elastic landscape through which she flees, it is slavery, as much as the slave-catcher, that is pursuing her, and anyone alive in today's America knows that she will never entirely outrun it," Kathryn Schulz wrote in The New Yorker. "Behind the slave-catcher we can almost glimpse the police officer misusing lethal force; behind the manacles on the walls of a train depot, the bars of mass incarceration."
A highly anticipated title, The Underground Railroad was originally set for publication in September, but it was released a month early to coincide with an announcement that it was the newest Oprah's Book Club pick. It has spent 32 weeks on the New York Times best-seller list for hardcover fiction, where it currently sits at No. 14.
With more than 825,000 copies of the book sold in the U.S., there's likely a built-in audience of readers eagerly waiting to see it as viewers.