Barstooler Says Dave Portnoy Put Black Employees in an Unfair Position
Pardon My Take podcast host PFT Commenter isn't happy that Black Barstool Sports employees are stuck in the wake of founder Dave Portnoy's recent remarks. The fictional host, played by Eric Sollenberger, issued a blog post on the topic, titled "It's Insanely Unfair That We've Put Our Black Employees In This Situation" via the Barstool website Thursday.
"To put it bluntly, it's especially f***** up that our black coworkers have been unfairly put in the position of choosing to either a) accept racist remarks, or b) publicly fighting with their boss," he wrote.
It all comes after Portnoy claimed he's "uncancellable," referring to the internet's cancel culture, after a racist video of Portnoy from 2016 resurfaced. In it, Portnoy said former NFL star Colin Kaepernick looked Arabic and compared him to an "ISIS guy," Fox News reported.
Portnoy refused to apologize for the remarks in a video message on Monday. "I'm not gonna apologize. I'm not gonna bend the knee," he said. He then said the Kaepernick remark was "literally a joke from [former NBC show] The Office." You can watch the full statement here.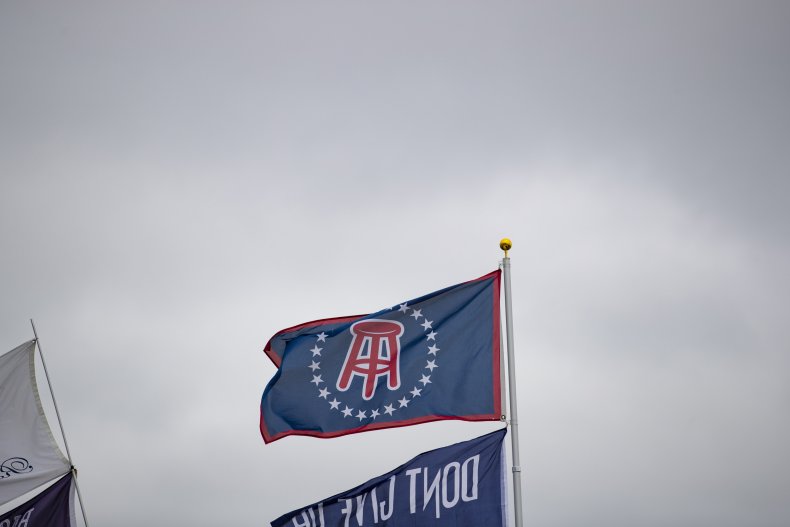 PFT Commenter's blog post continued to address Portnoy's lack of apology. "Dave won't apologize because in his eyes it means giving in to the outrage mob- so now our black colleagues are being held to account for something that had nothing to do with any mistakes they've made whatsoever," he wrote.
It continued: "That's what I'm concerned about. If Dave doesn't truly feel sorry then he shouldn't apologize- but understand that the consequences of that will mean that our black coworkers will have to suffer blame, shame, and embarrassment that they don't deserve and that's f***** up."
He concluded the post by saying "I do know that what's happened over the last 4 days is not going to work in the long-term." Newsweek reached out to the host for further comment on what he'd like to see from Barstool moving forward but didn't hear back at the time of publication.
Twitter users who responded to PFT Commenter's tweet seemed to have mixed reactions. Some thanked the host for speaking up against Portnoy's decision not to apologize, while others said they were disappointed. Some pointed at PFT Commenter's decision to continue as a Barstool Sports employee and asked why he didn't leave the company to pursue his own podcast.
This just nearly happened with another Barstool podcast, Call Her Daddy. The ultra-popular hosts seemingly couldn't come to an agreement with Barstool regarding contract negotiations. One of the hosts, Alexandra Cooper, ended up re-signing with Barstool, while Sofia Franklyn left the show entirely.