Bart Avery, California Brewery Owner, Says He Won't Run for Governor of California
Bart Avery, a brewery owner in California, said Friday he has changed his mind and won't run for governor against Gavin Newsom.
Speaking with Newsweek, Avery, a Republican who owns Bravery Brewing in Lancaster, said, "I'm never gonna be the governor of California, but somebody like me needs to run. I think for a person like me it would be absolutely impossible."
He continued, "I would say that almost any small-business person that's being affected the way my company's been affected, who lives in California, would fantasize or think about 'I can do a better job.'"
Asked again if his decision was final, Avery said, "I think I would be doing a very big disservice to my family to do that, so absolutely not, I'm not gonna run."
Avery's comments to Newsweek come shortly after he announced he was challenging Newsom, a Democrat.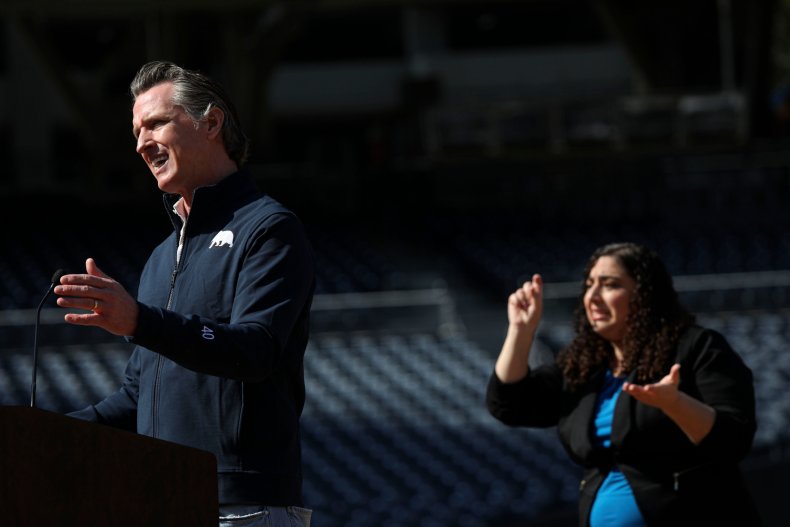 On Wednesday, Avery appeared on Fox Business News' Varney & Co. and said, "I am announcing on your show that I am running for governor of the state of California."
"You know, I'm a Republican, but I'm just a normal guy," Avery said on Fox. "I'm a small-business owner that has gone through almost one year of hell, and I think that qualifies me to be governor much more so than the guy that we've got in there right now."
After Avery's announcement on the show, host Stuart Varney pointed out that Avery could run for governor only "if and when" the recall vote against Newsom goes through, to which Avery responded, "It will."
A petition to recall Newsom, RecallGavin2020, has continued to gain traction, and as of Wednesday, it had received more than 1,689,000 signatures. That surpasses the minimum 1,495,709 signatures, or 12 percent of the 12,464,235 votes cast in the last election for governor, required to place the measure on the ballot.
Even so, the petition's organizers have set an internal deadline to receive 1 million signatures by March 10. State law says that "the official deadline to complete the signature gathering is on March 17th."
"What we are witnessing is a movement that has beaten the odds, and we have our nose to the grindstone. Our work continues. Our mission is not done," Randy Economy, senior adviser for the recall campaign, said Wednesday.
Newsom currently has two other potential challengers. Conservative commentator Mike Cernovich has said he would run against the governor if the recall vote goes through. Billionaire venture capitalist Chamath Palihapitiya has also suggested he will run.