Baseball Hall of Fame 2019 Results: Livestream, TV Channel, Start Time, Candidates Include Roy Halladay, Mariano Rivera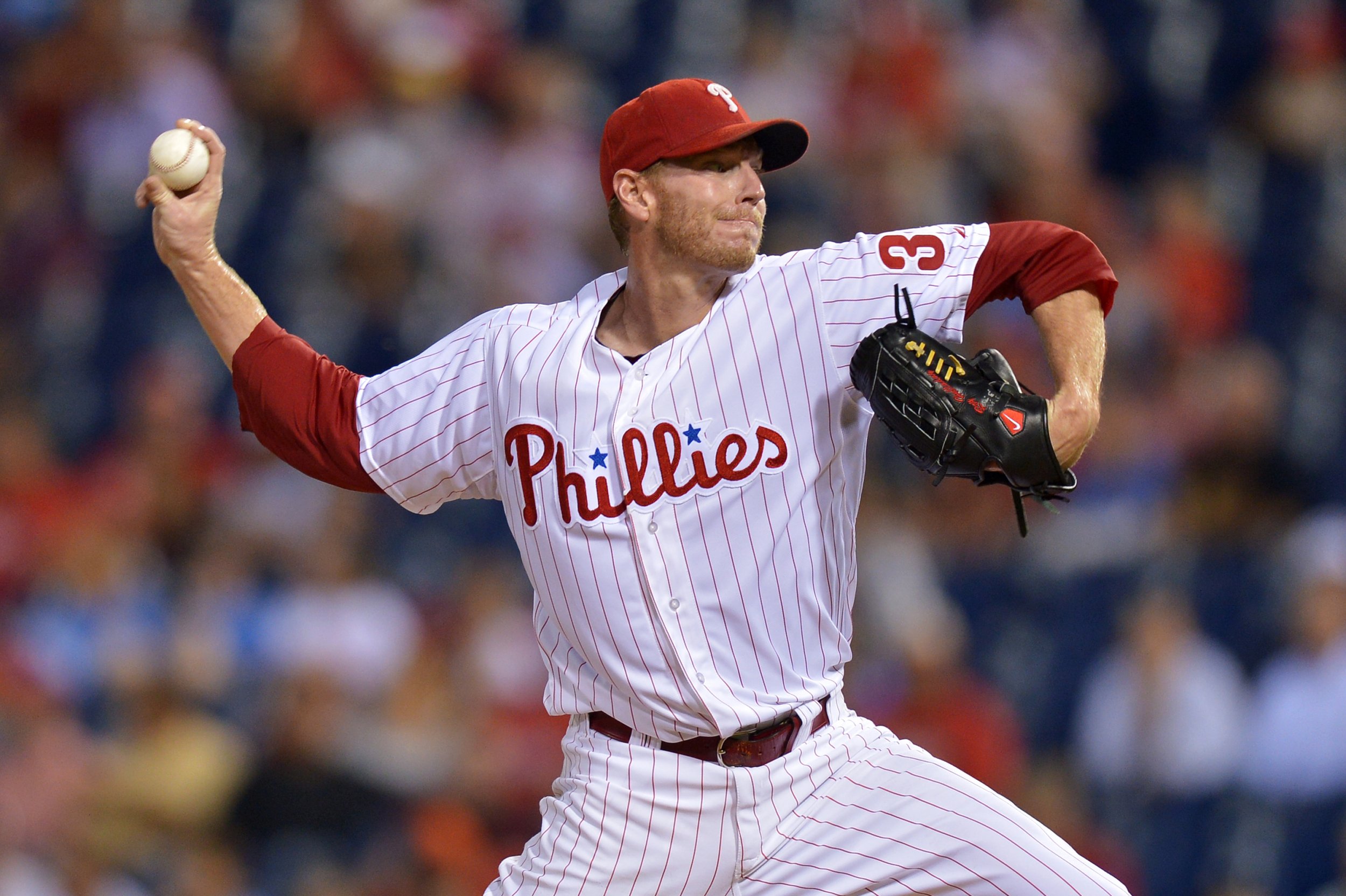 One of the greatest honors for a professional baseball player is to be inducted into the Baseball Hall of Fame and for some, that accomplishment comes after years of being on the ballot.
Candidates for the Baseball Hall of Fame are elected by active and honorary members of the Baseball Writers' Association of America (BBWAA). Only those who have been active baseball writers for at least 10 years are eligible to vote. Each elector votes for a maximum of 10 eligible candidates and to be inducted the candidate must receive votes on 75 percent of the ballots.
Ballots are mailed to electors in November to be completed and returned to the BBWAA by December 31. After votes are tabulated by BBWAA representatives, the newest class of inductees is announced. Candidates can be on the ballot for 10 years before being moved to the Era Committee system for review in perpetuity.
When, What Time Is the Baseball Hall of Fame 2019 Class Announced?
Following the tallying of votes, the Baseball Hall of Fame 2019 class will be announced on Tuesday, January 22. It's scheduled to begin at 6:00 p.m. ET.
What Channel Is It On?
Baseball fans can cozy up on their couch and turn the television to the MLB Network channel to catch the big announcement.
How to Watch Online, Livestream the Baseball Hall of Fame Announcement?
For those who aren't able to stream the announcement on television, MLB.com will have a live stream available on its website.
Who Is On The Ballot?
Fifteen former MLB players are back on the ballot for at least the second year and include:
Edgar Martínez
Mike Mussina
Roger Clemens
Barry Bonds
Curt Schilling
Omar Vizquel
Larry Walker
Fred McGriff
Manny Ramírez
Jeff Kent
Gary Sheffield
Billy Wagner
Scott Rolen
Sammy Sosa
Andruw Jones
As of Monday, an estimated 412 ballots were cast, according to Hall of Fame tracker Ryan Thibodaux. Martinez and Mussina were the only ones to have the necessary votes for induction at 90.3 percent and 81.2 percent, respectively. Bonds, Clemens and Schilling were all just shy of the necessary votes with about 70 percent.
There are also 25 players who are appearing on the ballot for the first time, who are listed as:
Roy Halladay
Todd Helton
Andy Pettitte
Mariano Rivera
Rick Ankiel
Jason Bay
Lance Berkman
Freddy Garcia
Jon Garland
Travis Hafner
Ted Lilly
Derek Lowe
Darren Oliver
Roy Oswalt
Juan Pierre
Placido Polanco
Miguel Tejada
Vernon Wells
Kevin Youkilis
Michael Young
Among the newcomers to the ballot, Halladay and Rivera both had over 75 percent of the votes as of Monday.
For those players who obtain 75 percent of the votes, they will be inducted into the Hall of Fame on July 21 at the Clark Sports Center in Cooperstown, New York.