Baseball Player Mourns Slain Family in Social Media Post
A minor league baseball player spoke out on social media Thursday, two days after his wife, daughter and mother-in-law were killed, allegedly by a family member.
Blake Bivens shared a series of photos to his Instagram account that shows his mother-in-law, Joan Bernard, standing beside his wife, Emily Bernard Bivens, and the couple's baby son, Cullen.
"Two days ago my heart was turned to ash. My life as I knew it is destroyed," the 24-year-old pitcher for the Montgomery Biscuits, a Double-A affiliate of the Tampa Bay Rays, wrote in his post. "I shake and tremble at the thought of our future without them."
In his post, Bivens addressed portions of the post to Emily, Cullen and Joan.
"You made me into the man I am today and you loved me with all of my flaws," Bivens said, addressing his wife, Emily. "You brought our precious baby boy into this world and made our family complete. Your love and kindness changed countless lives, including mine."
To his son, Cullen, Bivens said that his life changed forever when he was born and that now, "I can't breathe without you here."
Bivens said that his mother-in-law, Joan, loved her family "more than anyone I've ever seen."
He added: "You raised the most wonderful girl in the world. I'm so glad y'all are still together. You were the best Nana this world has ever seen and I will never forget you."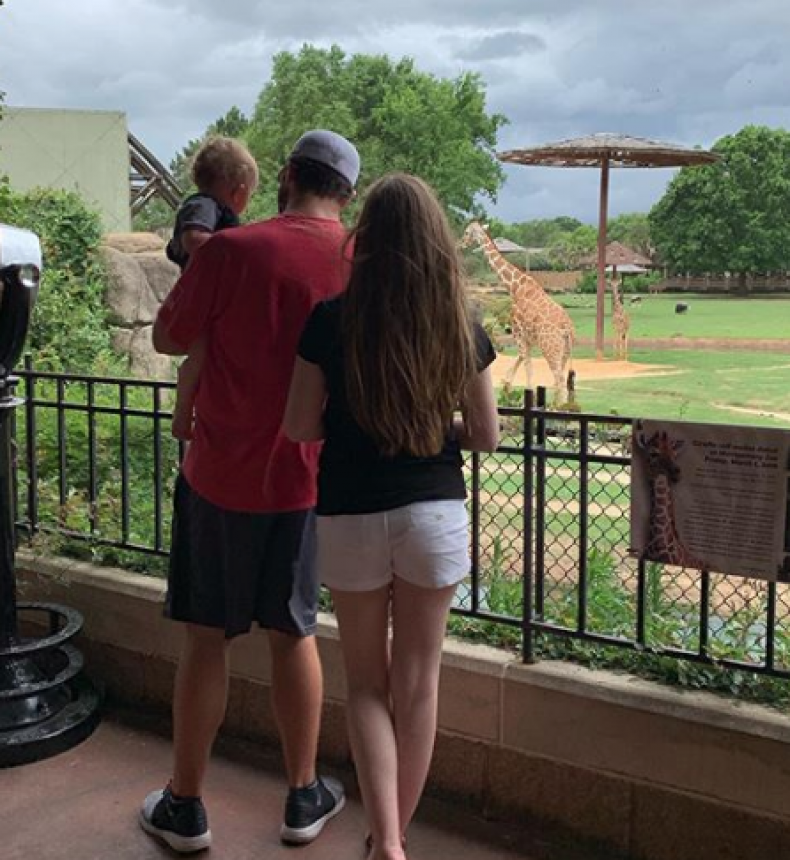 The 18-year-old brother of Bivens' wife has been charged with first-degree murder, Pittsylvania County Sheriff Mike Taylor said during a Wednesday press conference. Police said they are still trying to pinpoint a motive.
The slayings have shaken Bivens teammates and the community where his family lived.
"Blake is an incredibly strong man. He's an incredibly strong man, and he went through just a rotation of tearing up, and then he would shake and then he would just stare," Montgomery Biscuits manager Morgan Ensberg said, as reported by The Los Angeles Times. "You don't wish this on any community, any family. We're a small community. It affects us all."
The Biscuits painted "BIV" on the ground behind home plate prior to their game against the Pensacola Blue Wahoos. The team shared a photo of the painting on their official Twitter account.