The Baseball Talent Factory of the Arizona Fall League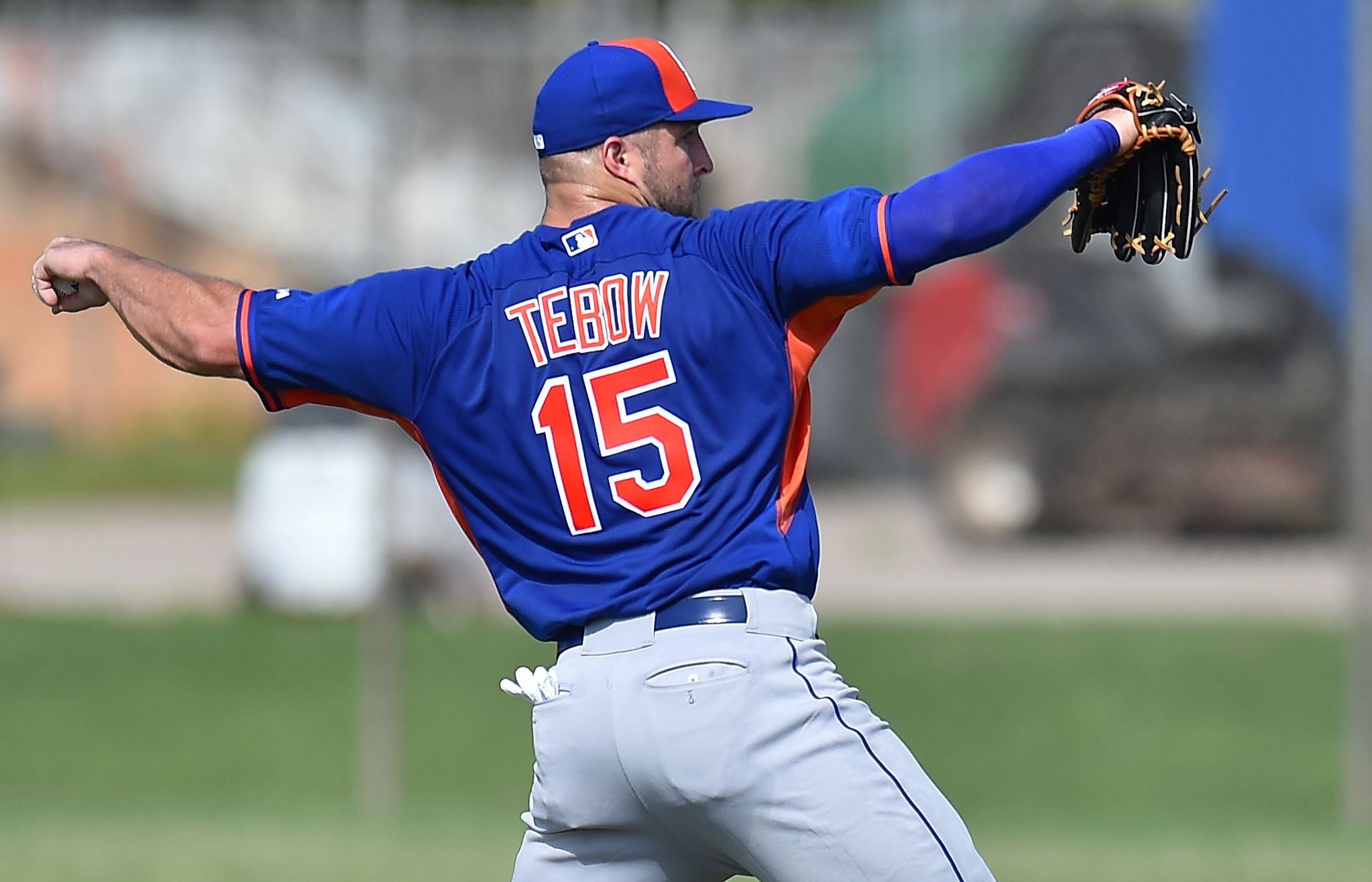 As the Chicago Cubs took batting practice in Cleveland on the eve of Game 1 of the World Series, their designated hitter stood in a batter's box some 2,000 miles to the southwest. Kyle Schwarber, who in Game 1 of the Fall Classic would bat fifth for the Cubs, was on this cloudy afternoon taking his cuts for the Mesa Solar Sox of the Arizona Fall League.
"Go Cubbies!" a fan at Mesa's Sloan Park cried as the fire-hydrant-shaped slugger strode toward home plate for his first at-bat. "World Series tomorrow!" Schwarber, clad in a pinstriped Cubs uniform with the number 66 on his back, did not acknowledge the cheer, though he certainly heard it. Tomorrow, he would be facing the Indians; today, he was staring out onto the Salt River Indian Reservation. Tomorrow, he would dig in against a former Cy Young Award winner, Corey Kluber, in front of a national TV audience of 18 million. Today, he was facing an A-ball hurler named Tanner Anderson before a matinee audience of about 300 fans and scouts.
Schwarber's Arizona Fall League stint was the final step in his rehabilitation after tearing two knee ligaments on April 7. Before today's final out, he would flee to board a flight to rejoin the Cubs. While none of the other 200 or so prospects in the AFL will make such a dramatic leap to the big leagues, more than half of them will land jobs there. The AFL is not a minor league as much as it is baseball's advanced placement program.
"When I stand in a clubhouse at the beginning of the season," says Steve Cobb, who has been the director of the AFL for all but one of its 25 years, "I remind our players that, on average, more than 60 percent of them will make it to Major League Baseball. This is an elite field of talent."
These are the boys of autumn. A dozen major league MVPs have played fall ball in Arizona and more than twice that many Rookies of the Year. One player who is already in Cooperstown (Mike Piazza) is an alum, as are others who will certainly join him (e.g., Derek Jeter, Dustin Pedroia and Albert Pujols). Had you attended a Scottsdale Scorpions game in 2011, you would have seen future MVPs Bryce Harper and Mike Trout patrolling the same outfield.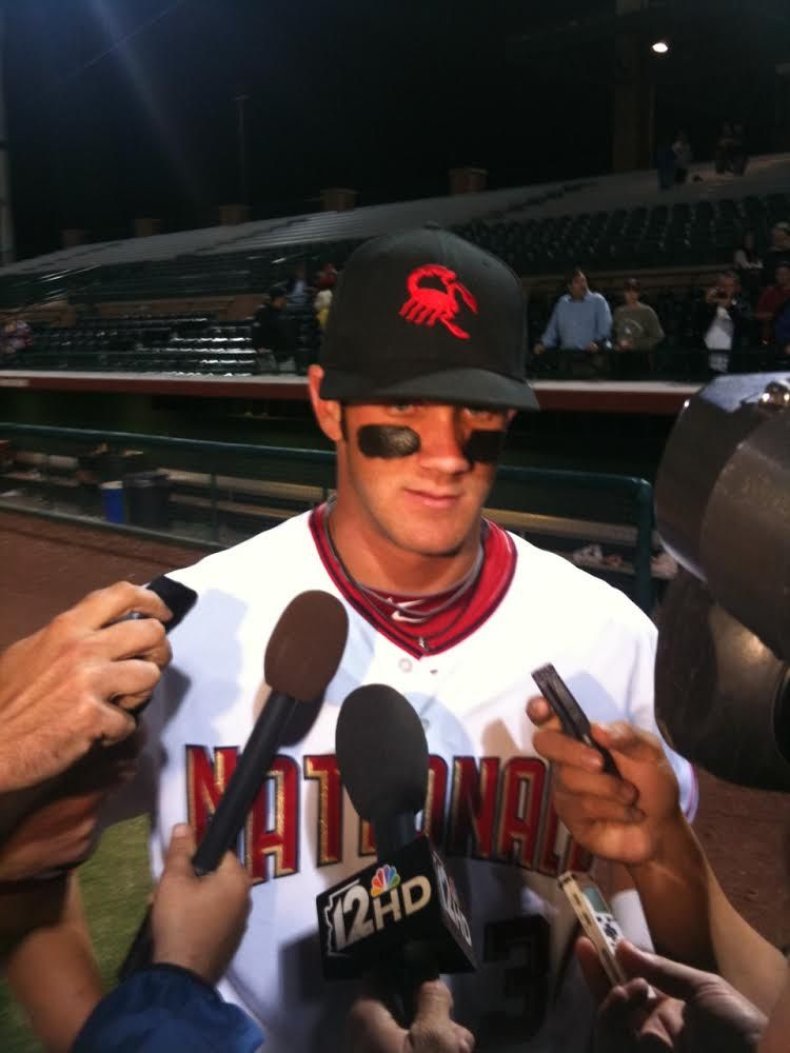 The season begins in early October and ends just before Thanksgiving. Six teams, three of which are based in the East Valley and three others in suburbs west of Phoenix, play every day except Sunday. Each 35-man team comprises prospects from five designated major league clubs. Each club submits the names of seven players, ordinarily prospects with one or two years' experience that the club hopes to fast-track through the minors.
"Signing bonuses are through the roof," says Cobb. (Top overall prospect Yoan Moncada got $31.5 million.) "By playing in the Fall League, a player may get through double-A ball in half a season, as opposed to a full season."
Each day there are two day games and one night game, which underscores whom the AFL is designed to benefit most (after the players). "In any one day, a scout is able to watch top prospects from 20 different teams in person," says Cobb. "They're not just scouting their own team's prospects, after all. A lot of these kids are going to turn out to be the proverbial 'player to be named later.'"
Besides Schwarber, who appeared in only two games for the Solar Sox, and Moncada, a middle infielder in the Boston Red Sox organization, the AFL boasts shortstop Gleyber Torres, who is the New York Yankees' top prospect. The Yanks acquired Torres from the Cubs last July in exchange for closer Aroldis Chapman, who could be the World Series MVP if Chicago wins and who in the fall of 2011 pitched for the Phoenix Desert Dogs.
This autumn, neither Moncada nor Torres is drawing as much attention from fans as a left fielder currently batting .147: Tim Tebow of the Scottsdale Scorpions. At each game, dozens of the Tebow faithful line up along the first row of seats a half-hour before the first pitch in hopes that the former Florida Gator will sign a baseball or football helmet (pro tip: It helps to be holding an infant). "Tim's definitely provided a bump in terms of attention," says Cobb.
Tebow is a legend of the Fall League. On opening day, the 2007 Heisman Trophy winner made national headlines when he attended to a fan who suffered a seizure after a game in Glendale. While reports of Tebow performing a miraculous laying on of hands were overblown, the devoutly spiritual ex-quarterback remained with the fan for a half-hour until paramedics arrived. It made for an incredible stat line for a position player through his first four games: Tebow was hitless in 13 at-bats but had one save.
"Tim is as genuine as he comes across on television," says Brent Drevalas, the stadium supervisor of operations for the Glendale Desert Dogs. "When I told him that the team bus was going to leave without him, he said, 'I'm not going anywhere.'"
The bus waited.
Tebow's presence, and that particular moment, generated a wave of free publicity for a league that spends not one dollar to promote itself. Although the AFL is subsidized by Major League Baseball, Cobb must operate on a peanuts-and-Cracker Jack budget. "We don't have a marketing or promotional budget," he says. "That's kind of an Achilles' heel for us. Locally, we are known as a WOM league: word-of-mouth."
With a budget in the neighborhood of $1 million, the Fall League must operate with players, managers, umpires (spending one season in the Fall League is a prerequisite for umpiring major league ball) and staff. Every player earns the same stipend and must find his own housing. There are no zany promotional nights and no mascot races.
The Fall League is baseball's under-the-radar-gun endeavor. You are as likely to be seated next to a fan as a scout. Whereas tens of thousands of baseball pilgrims trek to Arizona each March to watch spring training, mere hundreds appear in autumn to attend AFL games—paying $8 a ticket, or about one-fourth the cost of a Cactus League game. The ballparks are all modern and immaculately manicured, and seating is first-come, first-serve. Concession prices ($6 beers) are not outrageous. The players wear the uniforms, but not the caps, of their big-league clubs, an idea that was the inspiration of Hall of Famer Frank Robinson, who used to work with the league.
"Frank went to the GMs of the [big-league] clubs and persuaded them that it would help fans identify with their favorite teams more," says Cobb. After all, there are more Cincinnati Reds fans in this land than there are Peoria Javelinas fans.
Schwarber would wear his Cubs uniform only twice in Arizona. In his Solar Sox debut on October 22, he went 0-for-3 in a 7-2 loss to the Salt River Rafters. When Schwarber entered the visitors' dressing room afterward, though, he was doused with champagne. Two time zones away in Chicago, the Cubs had just clinched their first National League pennant in 71 years.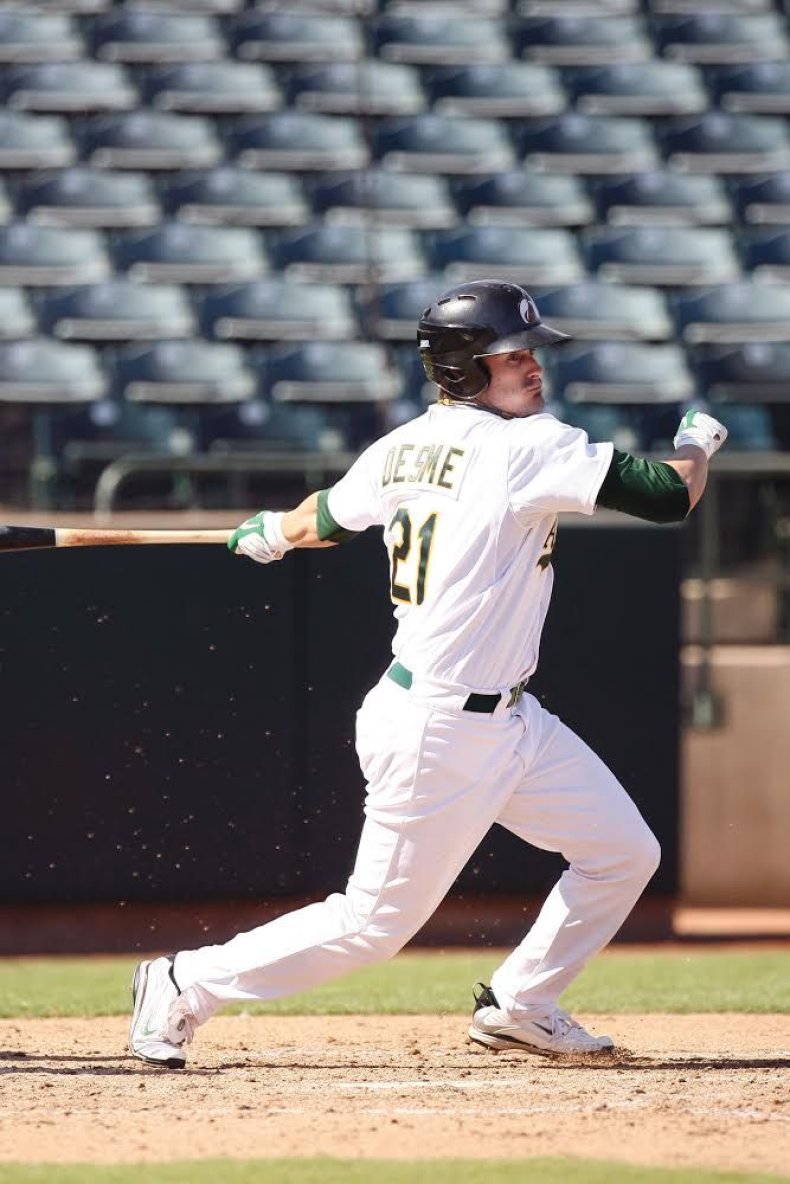 Schwarber is only the most recent AFL alum to take part in a Fall Classic. In this World Series, all but one of the Cubs' starting position players (Anthony Rizzo) played in the Fall League. Five Indians, including infielders Jason Kipnis, Francisco Lindor and Mike Napoli (Cleveland's two, three and four hitters, respectively, in the batting order) are AFL veterans. As are both clubs' dominant relievers, Chapman (Cubs) and Andrew Miller (Indians). Cleveland manager Terry Francona was the Scorpion skipper back in 1994 when an even more famous athlete than Tebow (or Harper) manned left field for them: Michael Jordan.
"When Jordan was here, he would attract two to three thousand fans per game," says Cobb. "He was the biggest athlete in the world. Our theme was 'MJ, coming to a ballpark near you.'"
Jordan was the most celebrated AFL player to never make a big-league roster, but he was far from the best. That designation may belong to Grant Desme, an outfielder who in 2009 hit .315 and had 11 home runs and 27 RBI in 27 games for the Phoenix Desert Dogs. Desme was named Fall League MVP in November of that year but three months later retired from baseball to become a Catholic priest. Once on a fast track to being an Oakland A, Desme is now taking a more regimented route to becoming a padre. "We've sent 2,600 players to the big leagues," says Cobb, "and one to a higher calling."
Tim Tebow may be the second.