Based on Catastrophic Sports Losses So Far, Losing College and Pro Football Could Devastate The Economy
An abrupt halt in the sports world from the COVID-19 pandemic not only brought a stoppage in the way of life, it brought a sports recession. If the shutdown continues through the NFL and college football seasons, and those games are not played, it could lead to a downright sports depression. And not just mentally.
Sports fans might be depressed if football is not played this fall, but the economic impact could reach well beyond a $20-30 billion loss. That's on the light side of things.
With sports shutting down for six weeks so far, there has already been an estimated $12 billion loss in revenue, according to an ESPN report. Hundreds of thousands of jobs have been lost, and the trickle-down effect has communities all over America feeling the jolt.
The sports shutdown began on March 11 with the NBA suspending its season until further notice after a player from the Utah Jazz tested positive for COVID-19, also known as coronavirus.
On March 12, the NCAA faced a gigantic decision on whether or not to cancel its men's basketball championship tournament—March Madness. After hours of deliberation, and after the NHL and MLB suspending their operations that same day, the NCAA made a gut-wrenching decision to cancel its tournaments.
Coronavirus has touched every aspect of sports and recreation with cancellations, from large venues sitting empty to little leagues hanging up their cleats before their seasons ever started. Its concession stand workers, security personnel, uniform supply companies, referees and game officials, select team tournaments, TV networks, the sports gambling industry and the residual service industry of hotels and restaurants that are all taking the hit.
Patrick Rishe is the sports business program director at Washington University in St. Louis who said the financial losses across the spectrum so far are "mind-numbing."
"As an economist, you stand back, you look at the carnage that's taking place -- dumbfounded, awestruck, mind-numbing," Rishe said. "All of those phrases, they're all relevant because we just have never seen anything on this scale."
When the NCAA canceled its lucrative, and highly-popular, men's and women's basketball tournaments in March, the organization lost an estimated $1 billion—mostly through TV revenue, but also through ticket and merchandise sale.
With stoppages in the NHL, NBA and Major League Baseball, and overall shutdown of sports, the estimated revenue loss is more than $12 billion. Should the NFL and college football seasons cancel, then the losses would more than double, according to the report.
Wimbledon canceled its annual lawn tennis tournament this year with the comfort of having pandemic insurance that pays them handsomely. But other entities don't have the luxury of that kind of insurance because it's never been expected to lose an entire season, or even half a season, to something like this.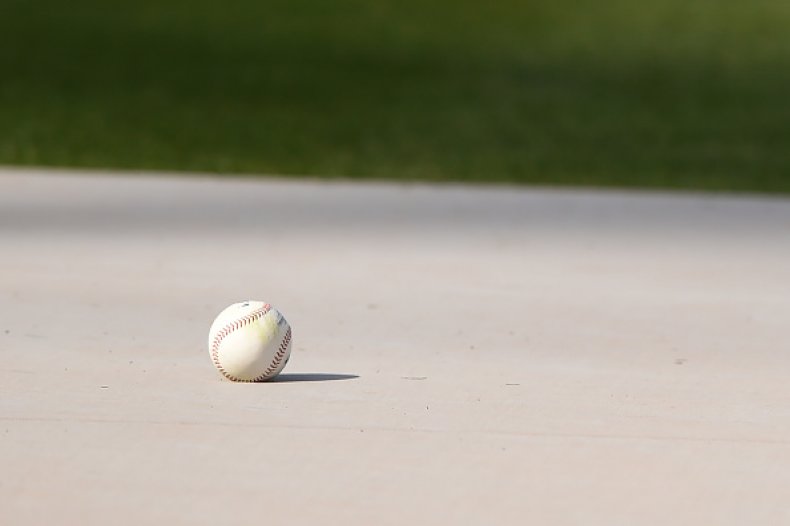 Should basketball return for even an abbreviated season and playoffs—and the NHL to some degree—and should baseball get to play out a season in some form, then there can be some recuperation of projected losses in revenue.
Why is it important? According to numbers from the NBA, it takes about 1,900 workers to stage an NBA game, from security to ticket takers and other arena workers. That means the numbers could be similar in NHL arenas and Major League ballparks.
All of those leagues have begun rolling out possible scenarios to a return. If they are unable to make a return in 2020, the losses would catastrophic.
Then there is football, the most popular sport in America. Should there be no football this fall, then the losses would be overwhelming from the professional cities to small college towns to the Friday night lights.
Rick Gentile is a former CBS executive who now directs the Seton Hall University Sports Poll. He said losing football, especially college ball, would be "a killer."
"If [college] football goes down, that's just a killer," Gentile said. "I don't know how schools recover from that, God only knows. You could make a prediction, go crazy. The Pac-12 disbands? I'm making it up, but who knows?"