Bases Loaded, Memoir on Third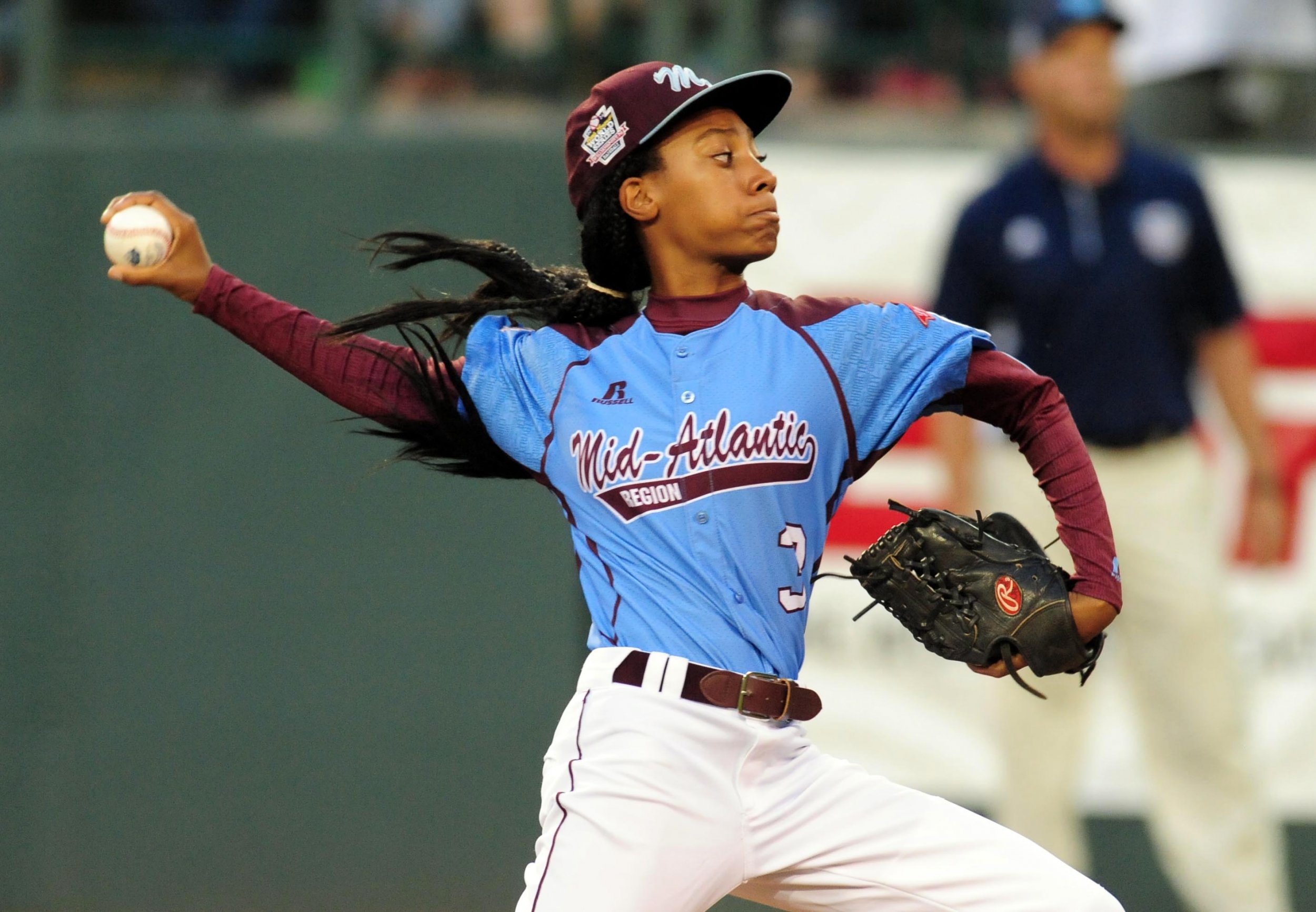 It's been a big year for Mo'ne Davis. She made baseball history this past August as the first female pitcher to pitch a shutout in a Little League postseason game, helping her team secure a 4-0 victory. She did it again when she became the first Little League player ever to grace the cover of Sports Illustrated magazine. She snagged spots on Time's "25 Most Influential Teens of 2014" and Harper's Bazaar's "2014 Women Who Dare" lists. And she also started eighth grade at Springside Chestnut Academy in Philadelphia.
Now—after throwing out the first pitch at game four of the World Series between the San Francisco Giants and the Kansas City Royals on October 25, and landing a place in the National Baseball Hall of Fame, where her jersey now hangs—the 13-year-old has begun work on a memoir.
Mo'ne Davis: Remember My Name is scheduled to be published in March 2015, HarperCollins Children's Books announced Monday.
Only 18 girls have participated in the Little League Baseball World Series tournament, now in its 68th year. This year's tournament marked 40 years since a landmark decision by the New Jersey State Supreme Court upheld a ruling that let girls play in the league, The New York Times reported.
Davis and one other girl participated this year; and Davis made the news when her team, the Philadelphia Taney Dragons, won against Tennessee and Texas before being eliminated with a game three loss against Las Vegas.
"Mo'ne redefines what it means to 'throw like a girl,'" Susan Katz, president and publisher of HarperCollins Children's Books, is quoted as saying in a HarperCollins press release. "She inspires and empowers others by example and is a wonderful role model for people both young and old."
The book will be geared toward middle-grade readers, ages 7 to 12, Emily Brenner, vice president and publishing director for HarperCollins Children's Books, tells Newsweek. Brenner and her colleague Lisa Sharkey, senior vice president and director of creative development, hope the book will reach young girls who look up to Davis and empower them to try new things and pursue their passions and talents. Sharkey says they also hope the book will reach the entire family, especially parents, in addition to their daughters, much as the Little League World Series is geared toward families.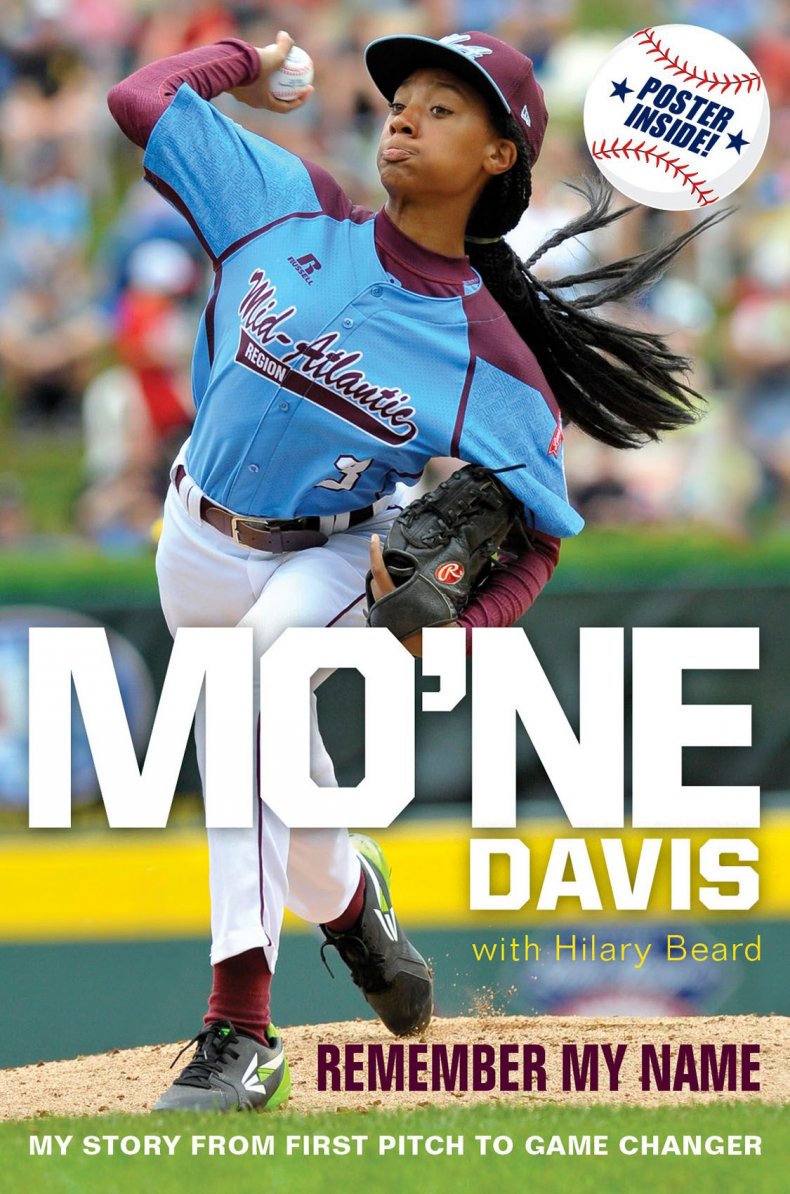 Many have taken to social media to extend their excitement and congratulations for Davis since the book deal was announced, while others have wondered why she would be writing a memoir at such a young age .
"I do think that the word memoir sounds a little bit more elaborate than what we're doing here," Brenner tells Newsweek. "This is a piece of her life. All books that are called memoirs for this age group are really their stories up until this point."
The book will describe "how she navigated the world of becoming a girl who plays on a boys' team and plays at a very high level," says Brenner, who thinks "this one particular experience is valuable enough that I think people would be fascinated to hear [about it]." In particular, she predicts young girls will be drawn to a book told from the perspective of someone close to their age.
"Here's a fabulous female athlete who is playing with the boys and loves books. I don't think there's anything better than that," says Sharkey, who acquires primarily non-fiction books for HarperCollins, including from athletes and other figures who have recently made a big and positive splash in the news. "I love when kids have heroes that are children. It's unusual, and it's needed."
Davis will work with Hilary Beard, an author, editor and book collaborator who co-wrotePromises Kept: Raising Black Boys to Succeed in School and in Life, released in January. Beard has begun interviewing Mo'ne to help the young athlete tell her story in first person, using her own voice.
"When I joined an all-boys baseball team, my mom wasn't too happy," Davis told HarperCollins.
"I proved to her (and to me) that I could do anything I set my mind to. I'm just a girl that likes to play sports, and I'm excited to share my story with everyone," Davis said. "I hope it encourages people to take a chance and play the sports they want to play and not just the ones people expect them to play."