Bashar al-Assad: Chemical Attack Claims Are '100 Percent Fabrication'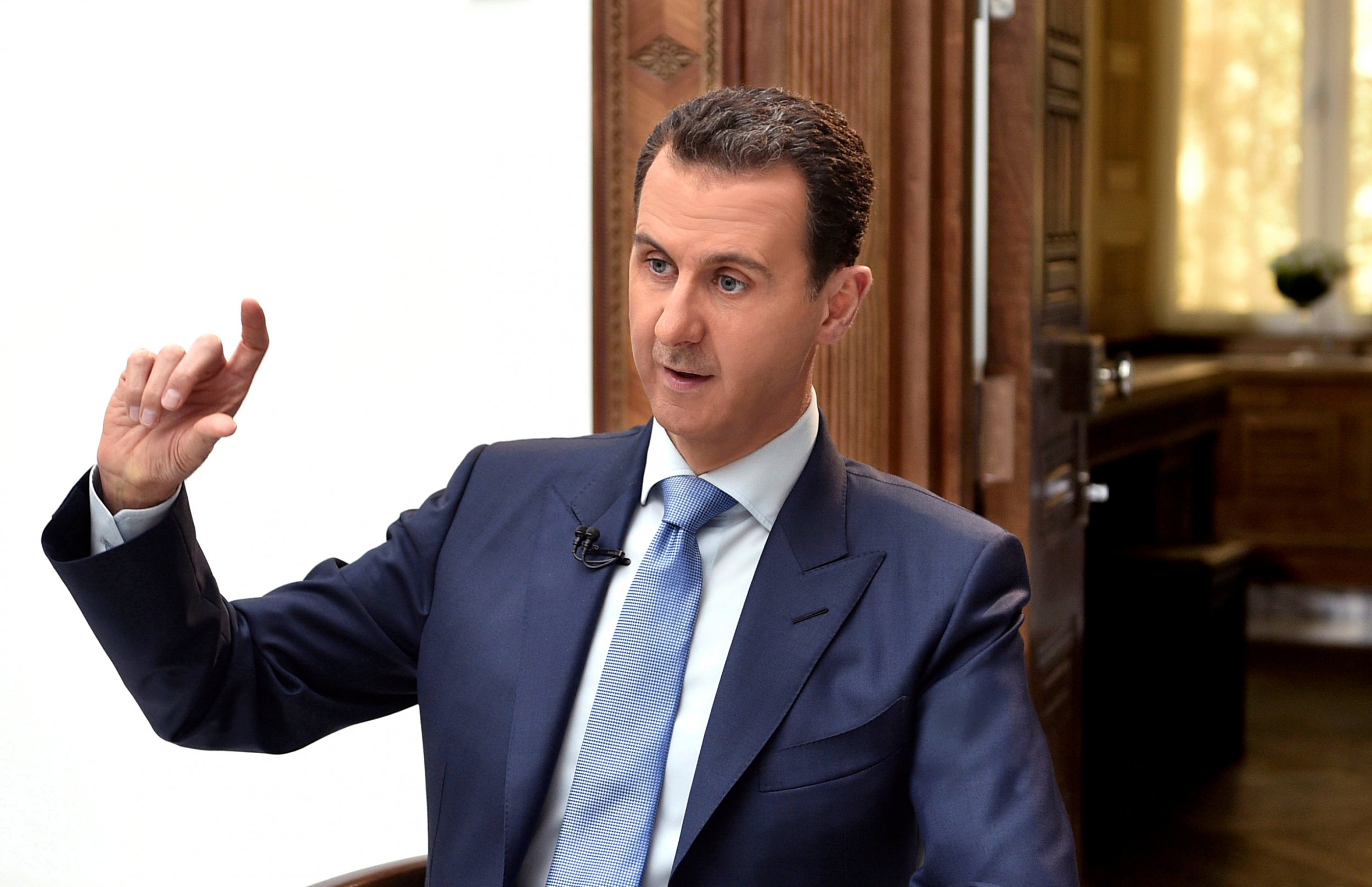 Syrian President Bashar al-Assad said accusations that the Syrian military used chemical weapons on the town of Khan Sheikhoun on April 4 are "100 percent fabrication" in his first public statement on the attacks.
In an interview with AFP, Assad said his forces could not have been responsible for the strikes using the nerve agent sarin, which killed at least 87 in rebel held Idlib province, because his regime in Damascus had given up all its chemical weapons.
The Syrian leader was referring to a 2014 deal in which his government surrendered stockpiles of chemical weapons to U.N. inspectors. The arrangement was brokered by Russia after 1,300 people were killed in the Damascus suburb of Ghouta in a sarin gas attack.
Assad has consistently denied using chemical weapons at any point during Syria's six year civil war.
Read more: Trump: U.S. isn't starting a new war in syria against Assad
The U.S. and its partners have accused Damascus of being responsible for the deaths in Khan Sheikhoun. On April 6, Donald Trump authorized retaliatory strikes against Syrian military targets. That night, 59 cruise missiles hit Sharyat air base in western Syria, the place from which military intelligence has said the chemical attacks originated.
Following the strikes — the first direct intervention the U.S. has made against government targets in Syria — the Pentagon claimed that 20 percent of Assad's airpower had been destroyed. But Assad also refuted these claims, claiming that it had not been affected by the attack.
The chemical weapon attack in Syria has led to a standoff between America and Russia, Assad's principal backer, over the future of the Middle East nation.
On Wednesday, Russia vetoed a U.N. resolution condemning the reported use of chemical weapons, which would have prompted an investigation into the deaths in Khan Sheikhoun.
Assad said Syria, which is a signatory to the international Chemical Weapons Convention, would accept an "impartial" chemical attack probe to investigate the accusations against him.