Syrian President Bashar Al-Assad Relative Lives in German Refugee Camp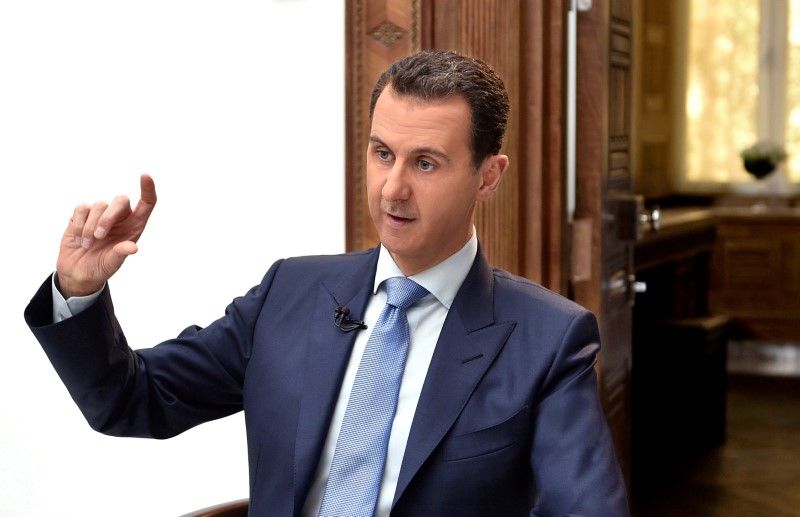 A relative of Syrian President Bashar al-Assad is living in a refugee camp in Germany while struggling to claim asylum in the European country.
Fatima Massoud al-Assad, a widow of Assad's cousin, lives in a camp in the Warendorf district of North Rhine-Westphalia in the north-west of the country, the news magazine Spiegel reported.
Al-Assad, who holds a Lebanese passport as well as a Syrian one, had her application for asylum rejected. She has appealed the decision.
If she is unsuccessful, she would be deported to Lebanon, rather than Syria, where the six-year civil war triggered by an Arab Spring uprising against Assad and subsequent crackdown by the president has killed more than 250,000 Syrians.
According to the local Westfälischen Nachrichten newspaper, which first reported on the case, administrators in the region were angry because offices in other parts of Germany had not informed them of the woman's family background.
Al-Assad was shot and severely injured by another member of the family in 2015, and her pro-regime husband was killed by rebels in 2014, the paper reported.
Other refugees in the Bad Berleburg area elsewhere in the state had attacked al-Assad as she was well-known in Syria, and authorities moved her to Warendorf. She has also been attacked in her current location, according to German media and had requested a move to the nearby state of Lower Saxony.
The dispute over her asylum request comes at the same time as an ongoing national debate in Germany over the deportation of refugees. A new law passed in May restricts freedom of movement for failed asylum seekers and allows authorities to detain refugees due for deportation for 10 days rather than four.