Bashar al-Assad Ready to Negotiate 'Everything' in New Peace Talks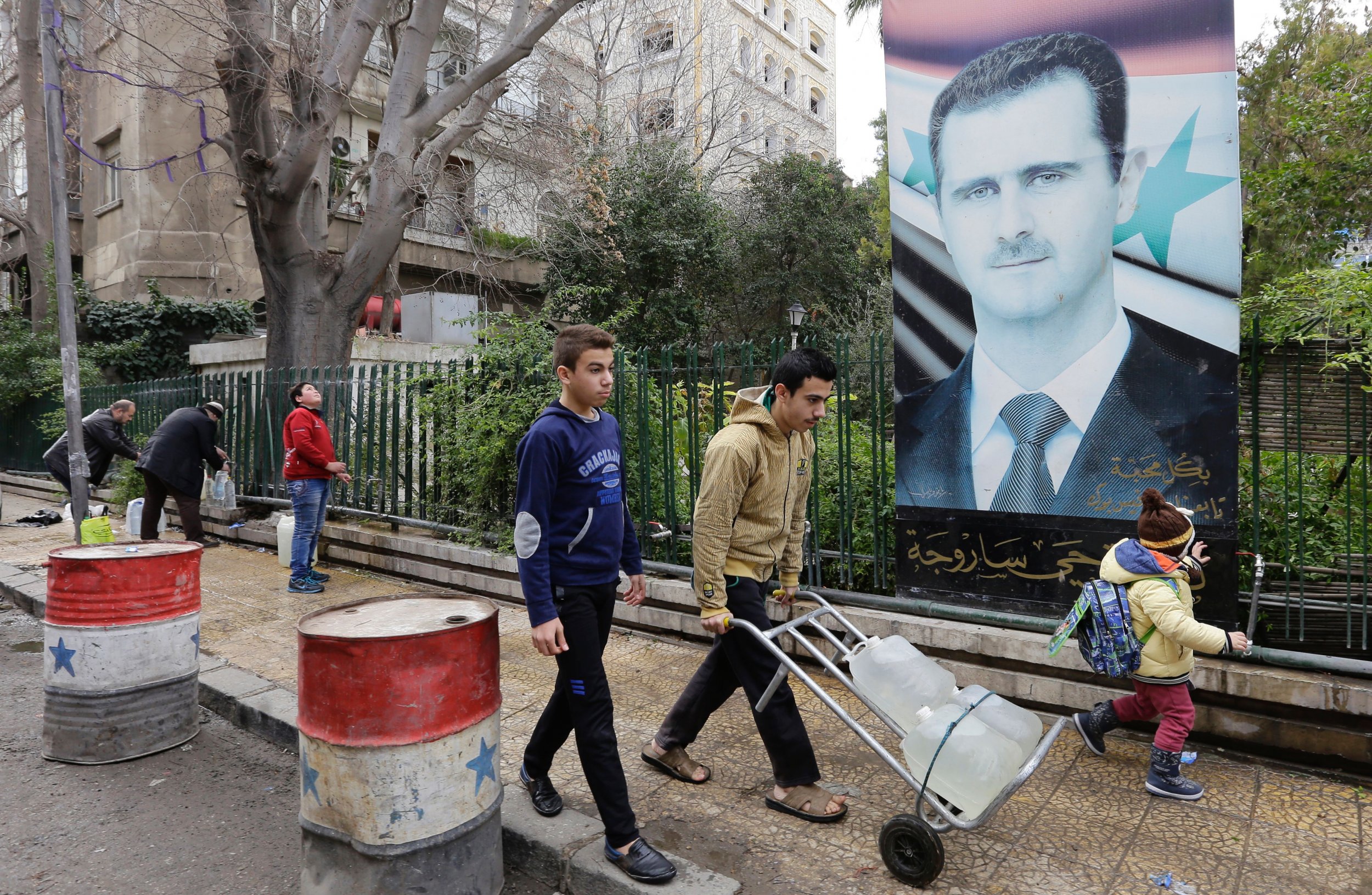 Syrian President Bashar al-Assad has said he is ready to negotiate on "everything" regarding the country's conflict in proposed talks in Kazakhstan backed by Russia and Turkey.
"We are ready to negotiate about everything," he said in comments made in an interview to French journalists published by Syrian state media Monday.
The Syrian dictator added it remained unclear who would lead the opposition in any talks in Astana. "We do not yet know," he said. "Will it be a real Syrian opposition?"
While Assad pledged to discuss all issues in the conflict, he disregarded any opposition groups or figures supported by Saudi Arabia, Britain or France, including the opposition umbrella organization known as the High Negotiations Committee, which Saudi Arabia backs. He said that "Syrian issues" must be discussed by Syrian groups, and not by groups he alluded to be foreign proxies.
Assad also revealed a delegation from Damascus would travel to the Kazakh capital "when the time of the conference is set."
The talks will effectively sideline the U.S., the European Union and the United Nations, in an embarrassing development for Western diplomats who have tried for years to negotiate a settlement or bring an end to the conflict.
Many Western governments previously declared that Assad could not remain in power after any potential peace deal, calling for a transition of power if the conflict was to come to an end. When asked if his position was up for negotiation, Assad responded: "Yes, but my position is linked to the constitution. If they want to discuss this point they must discuss the constitution."
The Syrian regime has consolidated its position in the almost six-year conflict after recapturing Aleppo in December where rebels had held their ground amid a siege of the northern city's eastern district by pro-Assad troops, backed by Iran and Russia.
A nationwide ceasefire agreed after the Aleppo operation has largely held but moderate rebels have suspended talks over negotiations in Kazakhstan because of what it said were violations by Iranian forces fighting in support of Assad in Syria.
Assad also said in his interview with French media that rebels had breached the ceasefire.
The regime is now focusing its attention on rebel-held Idlib in the country's northwest and the Wadi Barada area near Damascus, where its main water supply is based. The Syrian government said that jihadists are operating in the area who do not fall under the ceasefire agreement. "The terrorists occupy the main water source for Damascus, denying more than 5 million civilians water for more than three weeks," claimed Assad. "The Syrian army's role is to liberate that area."
The conflict has taken the lives of more than 300,000 people, displacing millions both internally and externally, while drawing in international and regional players.