Basketball Coaches Push For All-Out Madness With New Tournament Proposal
A handful of college basketball coaches have a proposed a way to make March Madness even madder, longer and much more robust. A postseason that already chalks up craziness could potentially become a full-court press of insanity if this plan actually happens.
Men's basketball coaches from the Atlantic Coast Conference have floated the idea of playing next spring's NCAA tournament with all eligible Division I teams in the bracket. Teams that are academically ineligible, ineligible because of rules infractions or those teams considered "reclassifiers" will not qualify.
That means, with 357 current teams and their eligibilities, only 346 teams would be eligible for the men's NCAA basketball tournament. Only. 346.
College basketball abruptly came to a halt on March 12 this year when many leagues around the country canceled their men's and women's conference basketball tournaments because of the sudden COVID-19 outbreak. Later that afternoon, the NCAA announced that all sports through the end of the school year was effectively canceled.
Legendary Duke coach Mike Krzyzewski issued a statement Wednesday that said the best way for college basketball to fully recover was to have an all-out tournament with every Division I team in the country. The coach said there was no better way to restart March Madness "than involving every team in the most prestigious basketball tournament on the planet."
"This is not a regular season," Coach K said of the upcoming, and rather pending, 2020-21 season. "It is clearly an irregular season that will require something different. Our sport needs to be agile and creative."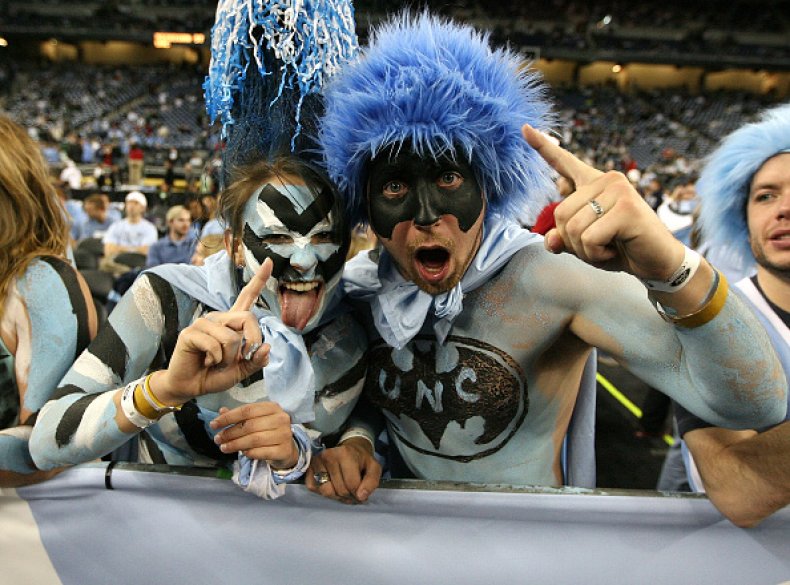 Part of the creativity is eliminating conference tournaments that ultimately decide the NCAA's automatic qualifiers. Conference tournaments also help shuffle teams in and out of the final at-large berths for the current 68-team tournament.
The logistics were not laid out for the plan, nor was support for any other conferences or coaches outside of the ACC. But in the ACC, Wake Forest coach Steve Forbes said an all-encompassing tournament was not only good for basketball, but for the athletes and the fans.
"I am so proud to stand UNITED with every coach in the ACC in the belief that every Division I college basketball program should be allowed to participate in the NCAA Tournament this year!" Forbes tweeted. "This is what's best for our student-athletes, fans and the sport of college basketball. It will incentivize everyone that loves and cares about our great sport during these unprecedented times, and it will provide a safe environment for all to participate in. LET'S GET THIS DONE!"
How can a tournament with 346 teams happen? Will it be different than the current format, and how long will it take?
The are some simple answers that are logical. Yes, it will be different tournament format, and theoretically, it would take about two weeks longer than the current tournament. The current tournament takes three weeks to complete, after two weeks of conference tournaments. Therefore, no time is lost and all teams are in.
The key is, start the tournament the first week in March instead of the Ides of March (that's March 15 for those who want to know). And two weeks of the tournament would light up the ratings, recharge TV revenue for colleges and draw millions of viewers for advertisers.
Here are ways to make a 346-team tournament work in five:
Divide the tournament into 8 (32-team) regions, instead of 4 (16-team regions). This could be simple by using geographical names (north, east, south, west, northeast, southeast, southwest, northwest) or using names like midwest, coastal, Atlantic, Pacific, Great Lakes, etc.
Stick to true regions! It never made sense for Kentucky to play tournament games in Boston, for Duke to play in Los Angeles, Oregon in Florida and, well, see where this is going? If Duke is the best team, then either find a way to beat them—or move to a weaker school in a different region. The best teams advance anyway, right? Just win, or upset that other team.
Each region is seeded 1-32, with open spots for winners of the opening round from games that would be played on Tuesday through Sunday.
The seedings would be determined by a combination of power rankings and a committee, but still separated into true regions.
Week 1
Opening Round: 90 Games over six days, which is 15 games a day — spread over the typical TV networks. Winners move to the round of 256.
Week 2
Round of 256: 128 games over four days — this is 32 games a day.
Round of 128: 64 games over three days — equals about 21 games a day
Week 3
Round of 64: 16 games on Thursday, 16 on Friday
Round of 32: 8 games on Saturday, 8 on Sunday
Week 4
Sweet 16: 4 games on Thursday, 4 on Friday
Elite 8: 2 games on Saturday, 2 on Sunday
Week 5
Final Four: 2 games on Saturday
Championship: 1 game on Monday
There it is. The ACC might have sparked a new idea. Otherwise, revise the old way.
That would be to allow all regular-season champions of each conference an automatic bid, as well as their conference tournament champions. If Stephen F. Austin wins both the regular season and the conference tournament, then it opens up the at-large bids by one more spot. This makes both the regular season and conference tournaments count.