Basketball Fans Aren't Talking About Texas' Win Monday, But Shaka Smart's New Hairdo
Texas basketball coach Shaka Smart has shaved his head for years. The coach who led Virginia Commonwealth to the NCAA Final Four, and now leads the Longhorns, always had a freshly-cut dome with a shiny gleam.
Then there came 2020, and he decided to grow it out during a pandemic. And Shaka Smart having hair in 2020 makes about as much sense as playing the Maui Classic in Asheville, North Carolina, which is what's actually happening.
Smart's No. 17 Longhorns made their first national TV appearance Monday at the Maui Classic against Davidson. It wasn't the Longhorns 78-76 win that necessarily had basketball fans talking, but the fresh, new crop on top.
Here is what he looked like then, and now.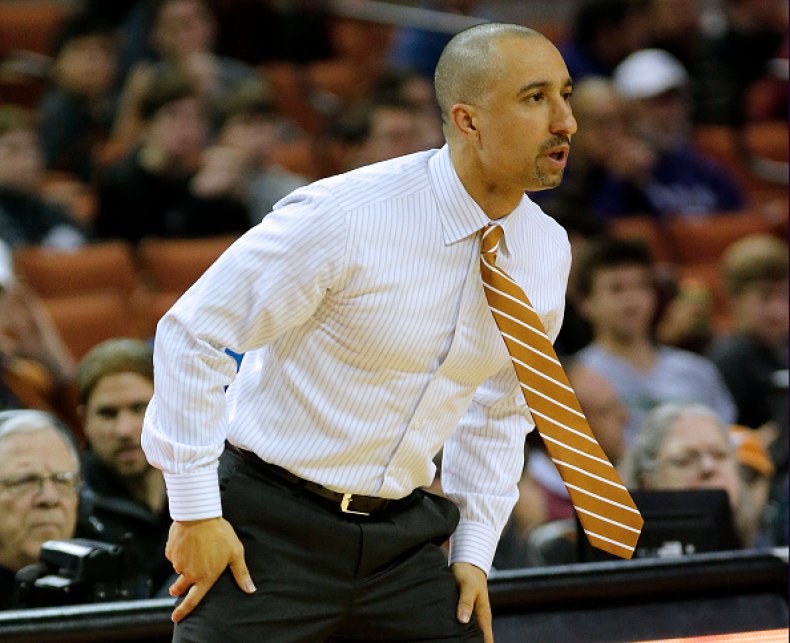 The internet had their fun talking more about the coach's hair than Monday's first game of the Classic itself. Here are some of the comments from social media.
Smart made a name for himself in 2011 when he led the VCU Rams from the First Four (play in game) to the Final Four. His smooth-shaved head and energetic personality on the sideline made him popular. He eventually left VCU for pastures on the 40 Acres in Austin, where he hasn't quite had the success he had planned.
Smart is now entering his sixth season at Texas, where he has compiled a 90-78 record. The Horns went 19-12 last season, including an 11-6 mark in the Big 12 . Texas likely needed a deep run in last spring's conference tournament for a shot to make last season's NCAA tournament, but all tournaments eventually got canceled last spring because of the COVID-19 global pandemic, which had just started sweeping the United States.
Texas entered this season at No. 19 in the country. They took that ranking into Monday's game, and finished it as the No. 17 team as the Associated Press weekly ranking was published during the game.
On Monday, Texas (2-0) had six players reach double figures in scoring, led by Courtney Ramsey's 14 points—his final basket being the game winner.
Texas advances to the semifinal round of the Maui Classic, where they will face the Indiana Hoosiers at 1 p.m. ET Tuesday at Harrah's Cherokee Center in Asheville. The championship round will be Wednesday.
The Maui Invitational is usually one of the top preseason tournaments in college basketball. Because of the ongoing pandemic, the tournament was moved to North Carolina this year.
Providence lost to Indiana, 79-58, in the second quarterfinal. The other quarterfinal games on Monday night are No. 14 North Carolina vs. UNLV and Alabama vs. Stanford.