Basketball Players Sent Home From Asian Games for Hiring Prostitutes
Four Japanese basketball players have been sent home early from the Asian Games in Indonesia for allegedly hiring prostitutes while on a night out in the capital Jakarta following their victory over Qatar.
The Asian Games opened on Saturday in Jakarta, with the basketball competition beginning Thursday. According to the BBC, the four players went out for dinner wearing their team tracksuits Thursday night and later ended up at a hotel with several women.
The players were sent home Monday morning and stripped of their national team membership, Japanese news agency Kyodo News reported.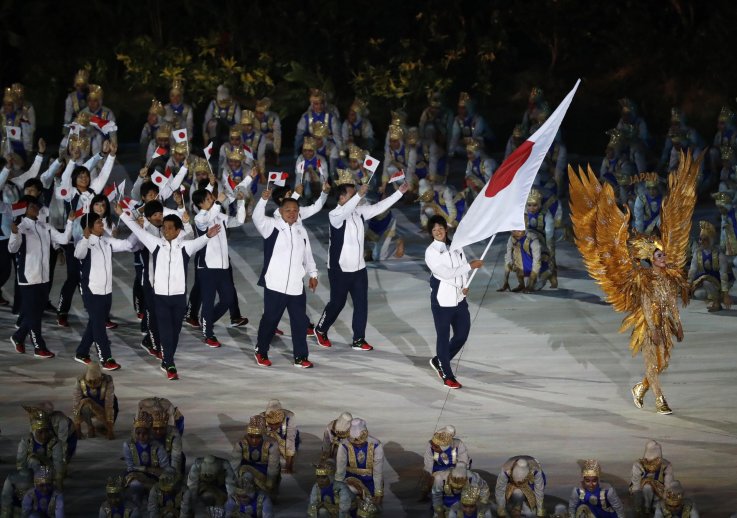 Yuya Nagayoshi, 27, Takuya Hashimoto, 23, Takuma Sato, 23, and Keita Imamura, 22, are the players alleged to have solicited sex on the night out. According to Japan's chef de mission Yasuhiro Yamashita, the team members met a Japanese-speaking local while out for dinner in the Block M area of the city, known for its nightlife.
The local told them about a bar where they could meet women. After spending some time in the bar, the athletes checked into a nearby hotel with four women, where they stayed until Friday morning and with whom they engaged in "inappropriate acts," Yamashita explained, and "paid for the services of prostitutes."
"This action violated the national team's code of conduct...and it betrayed the expectations of Japanese citizens," he said. Yamashita went on to say he felt "a sense of shame" over his players' actions. "We deeply apologize and intend to give the athletes thorough guidance from now on," he added, noting that the four team members had flown home at their own expense.
"The athletes should be role models of society, not only in the sporting venues but also on other occasions," Yamashita said. He noted that the remaining eight players would continue to compete in the competition, which ends on September 2. There will be no substitute players allowed to join the squad in the meantime and the team's next game will he held on Wednesday against Hong Kong.
In a statement, the head of the Japan Basketball Association Yuko Mitsuya said the players' actions were "unspeakable as athletes representing Japan," adding "there is no room to make excuses for their inconsiderate acts."
The players said they wore team tracksuits because they only expected to go out for dinner and then return to the athletes' village. Because the national team is financed by taxpayer money, the Japanese Olympic Committee (JOC) stipulates that all members must act as "model citizens" even when not competing.
The JOC learned about the night out after a local newspaper published photos of the men out on the town. Yamashita said all four team members deeply regretted their actions.
Basketball Players Sent Home From Asian Games for Hiring Prostitutes | World