Bass Pro Shop, Cabela's Black Friday 2018 Best Deals on Outdoor Gear, Fishing Equipment, More
If you're an outdoorsman who likes to save on your equipment, the new few days could be quite important.
Thanksgiving week, and Black Friday especially, could prove to be a great time to by the things you've really had your eye on.
Bass Pro Shop and Cabela's will be running some solid deals in 2018, the first full year the two major outdoor brands have operated together. The companies merged in 2017.
"We are excited to unite these iconic American brands to better serve our loyal customers and fellow outdoor enthusiasts," said Bass Pro Shops Founder and CEO Johnny Morris in a statement at the time. "As we move forward, we are committed to retaining everything customers love about both Bass Pro Shops and Cabela's by creating a 'best-of-the-best' experience that includes the superior products, outstanding customer service and exceptional value our customers have come to expect."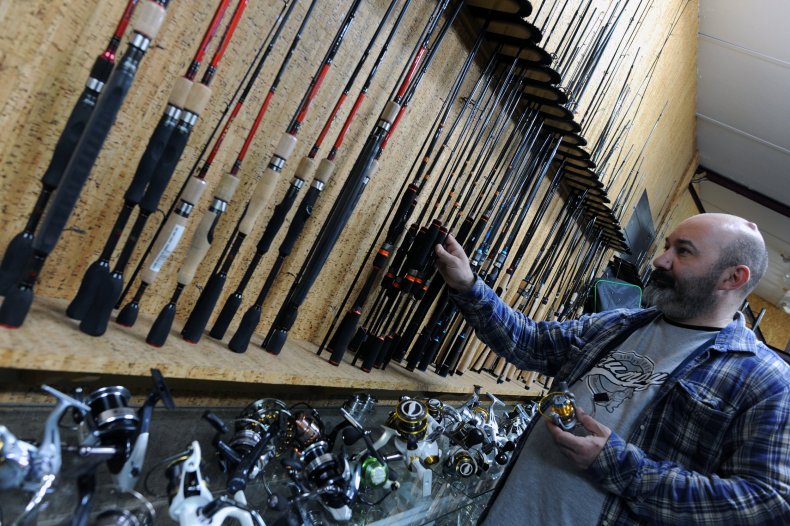 Black Friday 2018 will certainly be a test of that "best-of-the-best" expectation. The websites for Bass Pro Shop and Cabela's already have a number of "winter deals" listed. You can get a Masterbuilt smoker for about $180 when it would typically run you about $230. Or you could get a Leupold riflescope for $100 less than normal. Or you could get Gore-Tex insulated RedHead Tracker boots for about $90 when they typically cost $150. For those who like to preserve food, a Cabela's-branded dehydrator that typically costs $150 was on sale for about $100. And for those looking to expand their wardrobe there were a couple of RedHead flannels on sale for less than $20.
Bass Pro Shops and Cabela's also had a page on its site for pre-Black Friday "hot buys" that included items such as sweaters for $28, outdoorsman watches for $15 and camo backpacks for $10.
As far as the actual day of Black Friday goes, there are certain to be a number of great deals if you're willing to brave fighting through crowds. A mailer posted online by OutdoorHub showed a number of intriguing deals. As far as clothes go, down jackets were going for $50, Cabela's branded hoodies for $10 and performance warm-weather shirts for about $16. For fisherman, some reels were up to 50 percent off. For gun enthusiasts, Smith & Wesson Shield pistols were $50 off.
There are certainly more deals in the full mailer posted online and it's probably worth checking in on the Bass Pro Shops/Cabela's website to see if new deals drop in the coming few days.