ISIS Bastille Day Attack: Prosecutor Calls For Paris Match Magazine Ban Over Gruesome Images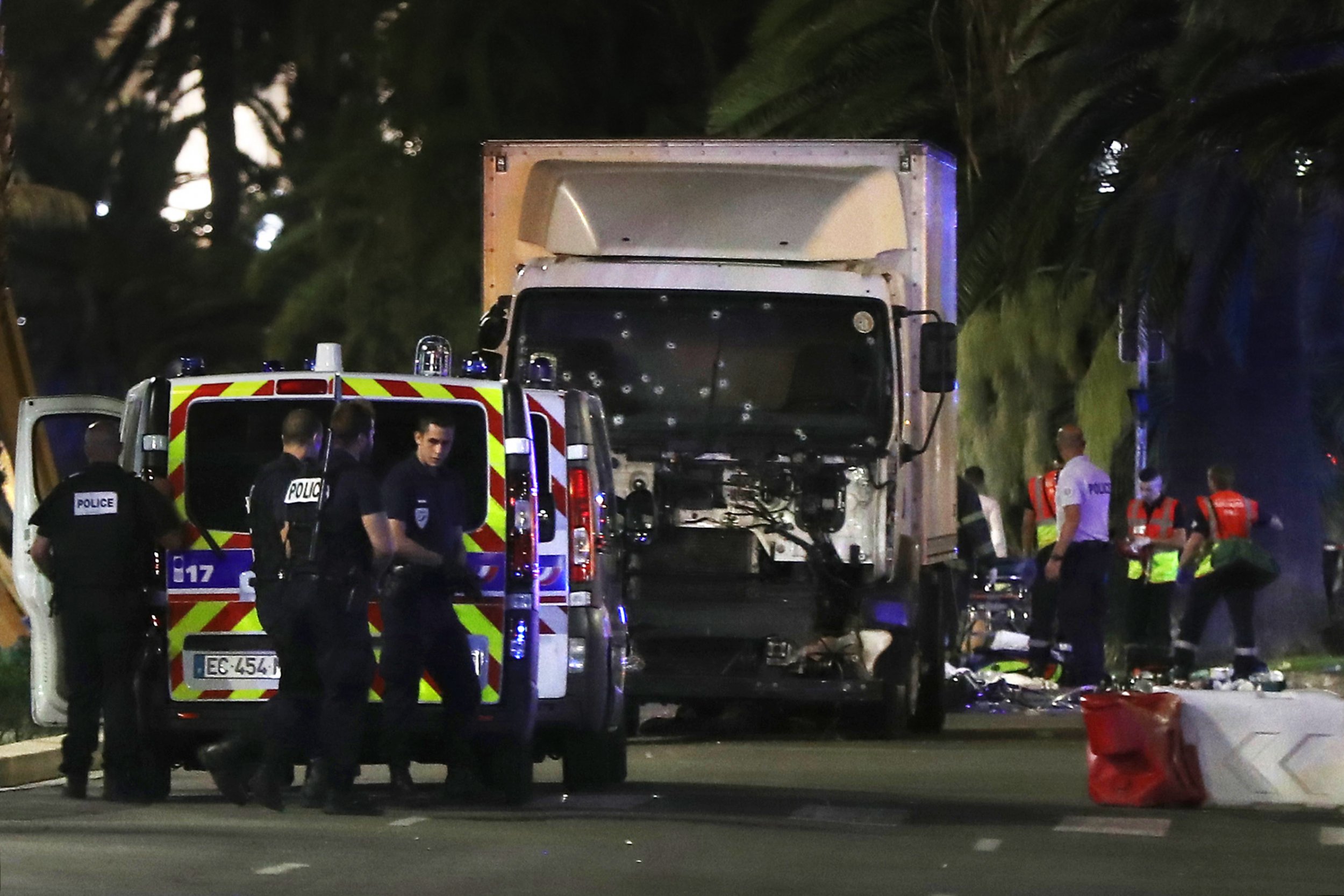 A French court has been asked to ban the latest edition of the country's Paris Match magazine over its use of bloody images from the jihadist truck attack in Nice last year that left 86 people dead.
The issue contains surveillance camera images of victims of the attack laying on the ground after the truck's impact, and the dead attacker, Tunisian national Mohamed Bouhlel, in the cab of his truck.
Paris Prosecutor Francois Molins called on the issue to be removed from newsstands and to "ban publication in all formats, notably digital." A court will convene to hear the case later on Thursday.
Families of the attack's victims requested that the prosecutor interject to stop the publication of images they said were offensive to the memory of their loved ones.
"These screen grabs, published without any precautions, are an affront to the dignity of the victims and their families," two victim groups said in a statement. They added that the magazine only used the images "to create a sensation."
The magazine, in an online article, defended the decision to publish the images. Olivier Royant, its managing editor, wrote that the magazine "intends to defend the right of citizens, first and foremost the right of the victims, to know exactly what happened during the attack in Nice."
He also said the victims could not be identified in the pictures and that Paris Match was not the first outlet to publish images of the carnage from the night of the attack.
Several French journalists supported the decision, Royant retweeted Thierry Moreau of broadcaster Télé 7 jours who said it is "the duty" of Paris Match to "publish these documents."
But political leaders were critical of magazine's decision. Nice mayor Christian Estrosi said the pictures would "surely revive the families' grief."
The attack shook the French Riviera city on what is one of the most celebrated night's in the French calendar: Bastille Day. Bouhlel mounted the city's Promenade des Anglais where revellers were watching a firework display, ramming his truck into them at high-speed.
This year, there will be a memorial in the city for those who lost their lives in the attack, with newly-elected President Emmanuel Macron to due to speak.