Bat Hiding In iPad Case Bites New Hampshire Man, Infects Him With Rabies
A New Hampshire man is undergoing treatment for rabies after he was bitten by a bat in his home last week.
Roy Syvertson told WMUR that Thursday night had been a typical one for him. He had sat down in his favorite chair, picked up his iPad and opened the case to use the device. An hour later, the 86-year-old said he felt a prick on his finger not unlike a bee sting.
"I looked, and the bat was coming out of here, between the cover and the back of the pad," Syverston told the tv station. He said he quickly took a photo and squeezed the iPad case to prevent the bat from escaping and then released the animal outside.
"When I got up in the morning, he was still there, and I thought he was all right," he said, but that night when Syverston noticed the bat was still there, he checked on the animal and discovered it had died.
"Then I knew I might have a problem," Syverston said and, concerned the bat might be infected with rabies, he called the New Hampshire Department of Fish and Game.
The operator who answered the call instructed him to go to the hospital immediately to be tested, and the Department of Fish and Game later confirmed that Syverston's instincts had been right. The bat had rabies.
According to the Mayo Clinic, treatment for the disease includes a rabies immune globulin shot that will prevent infection from setting in. If an infection is established, there is no treatment and is typically fatal. Following the immune globulin shot, four vaccines are administered over 14 days to help the body develop antibodies to fight the virus.
Syverston said doctors have told him he will be fine, though it remains a mystery how the bat got into his house and into the iPad case.
"It will remain a mystery, and my joke of, 'He probably knew my password' won't last forever. That won't be funny for a long time," Syverston told WMUR.
According to the Centers for Disease Control, more than 55,000 people die worldwide from rabies each year, with the highest fatality rates occurring in Asia and Africa. Dogs are the most often source of a rabies infection and children are the most vulnerable to the disease, likely due to the increased probability of being bitten.
Individuals are encouraged to vaccinate pets and to minimize exposure to wild animals, and report any animals who appear to be ill or stays to a local animal control office.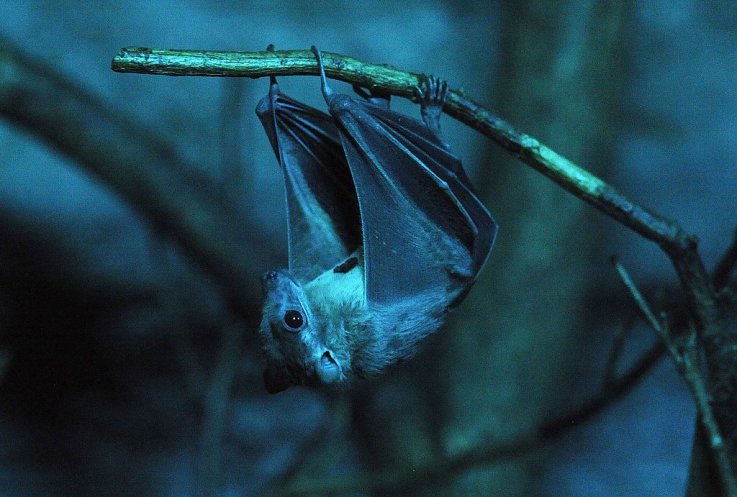 Bat Hiding In iPad Case Bites New Hampshire Man, Infects Him With Rabies | U.S.