Eagles of Death Metal frontman Jesse Hughes has apologized for calling survivors of the Parkland high school massacre campaigning for tighter gun regulations "vile abusers of the dead."
Hughes was on stage on November 13 2015, when gunmen affiliated with the Islamic State militant group (ISIS) stormed the Bataclan theatre in Paris and shot dead 90 people.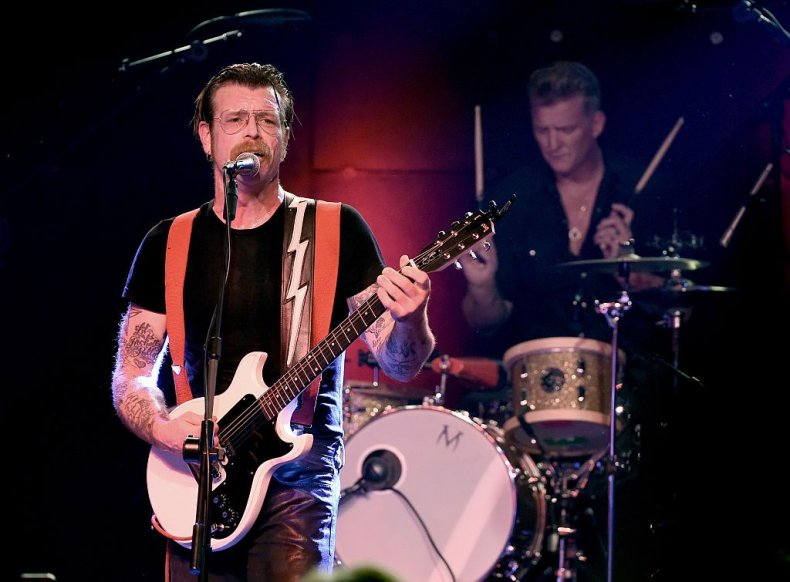 On Saturday, he apologised in a video posted to his Instagram account for having disparaged victims of another mass shooting — February's Parkland high school shootings, in which 17 were killed.
Hughes said that his original statement was not intended to be an attack on the "youth of America."
"What I intended to be a statement about the hijacking by any side of the aisle of the beautiful agenda of a movement of our nation's youth came off seeming like a mean-spirited and personal attack and slight of the youth themselves," Hughes said in his apology.
"I was not attempting to impugn the youth of America and this beautiful thing that they accomplished," he added. "I truly am sorry, I did not mean to hurt anyone or cause any harm."
Hughes had made the original comments in a series of now deleted Instagram posts, the day after thousands took part in the March for Our Lives protests in cities across the U.S. calling for tighter gun regulations.
"As the survivor of a mass shooting I can tell you from firsthand experience that all of you protesting and taking days off from school insult the memory of those who were killed," he said in the original post. He also accused the Parkland shooting survivors of "exploiting the death of 16 of our fellow students for a few Facebook likes and some media attention."
Hughes, an outspoken defender of the right to carry firearms, had previously criticized France's strict gun control legislation for having failed to prevent the Bataclan attack.