Isis Terrorist Involved in Paris Attacks That Killed over 130 Awarded Compensation
The man thought to be the sole survivor of the group that carried out the Paris terror attacks was awarded 500 euros ($560) in compensation because the level of surveillance he was under in jail was deemed illegal, it has been reported.
Belgian-born Salah Abdeslam, 29, had links to Isis which claimed responsibility for the co-ordinated attacks that killed 130 people and left around 360 people injured in the French capital.
The attackers' targets included the Bataclan theater during a rock concert and the exterior of the Stade de France sports arena on November 13, 2015.
After one of the biggest manhunts in European history, Abdeslam was convicted of providing logistical assistance to the group involved in the attacks which led to a three-month state of emergency.
Convicted in April 2018, he was sentenced to 20 years in prison on charges linked to a police shootout while he was being apprehended.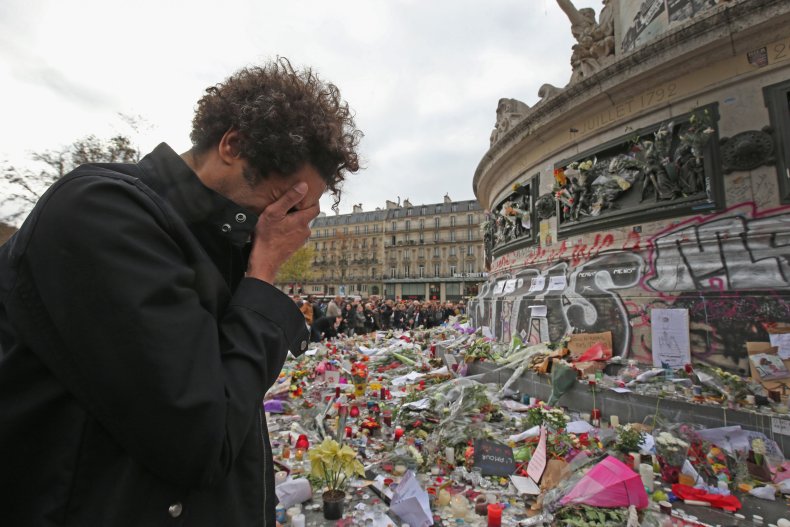 He has been in the Fleury-Mérogis prison since April 2016 where he faced 24-hour CCTV surveillance, following an order by the then French justice minister Jean-Jaques Urvois.
However in March 2017, judges deemed that level of surveillance to be illegal and he was awarded the compensation, according to a new book titled The Journal of Frank Berton, about Abdeslam's lawyer, written by the L'Obs journalist Elsa Vigouroux.
Berton challenged the level of surveillance, stating that it violated the constitution which preserves the right to privacy.
Vigouroux said that Abdeslam would have found out about the compensation around a year ago after Berton was asked for his bank details, according to an excerpt of the book which was published by Le Figaro.
The administrative court of Versailles cancelled this order which Abdeslam would have refused anyway, the publication added.
However news that one of the men behind the worst terror attack on French soil since World War Two was due to receive compensation in the first place sparked a strong response on social media.
Leader of the political party Debout de la France (France Arise), N. Dupont-Aignan tweeted that the decision was "shameful."
Jean Messiha, from the nationalist party National Rally, which is headed by Marine Le Pen, tweeted: "We can never repeat it enough: we are run by a system that has become totally crazy, justifying by the rule of law the worst ignominies against the law and against the state.
"We will fight this national decay until the last breath!"
Meanwhile Twitter user Perrin wrote: "In France, it is not the victims that are compensated, it is the terrorists."