Bath and Body Works Candle Day Sale, Online Deals and Promo Codes
Bath and Body Works' annual candle sale is now live, with more than 120 kinds of three-wick candles selling for just $9.95. Plus, there are other deals to be had on body care, hand soap, and hand sanitizers.
With the sale going live just three weeks before Christmas, the Bath and Body Works sale could be a great opportunity to shop for gifts—or to treat yourself to a new scented candle.
Bath and Body Works fans will be pleased to know that fan-favorite scents like Mahogany Teakwood High Intensity and Vanilla Bean Noel are included in the candle sale.
When is the Bath and Body Works Candle Sale?
The sale is in stores from today through Sunday, and online for today only. The deals are available online from 6 a.m. ET on December 4 until 5.59 a.m. on December 5, while supplies last.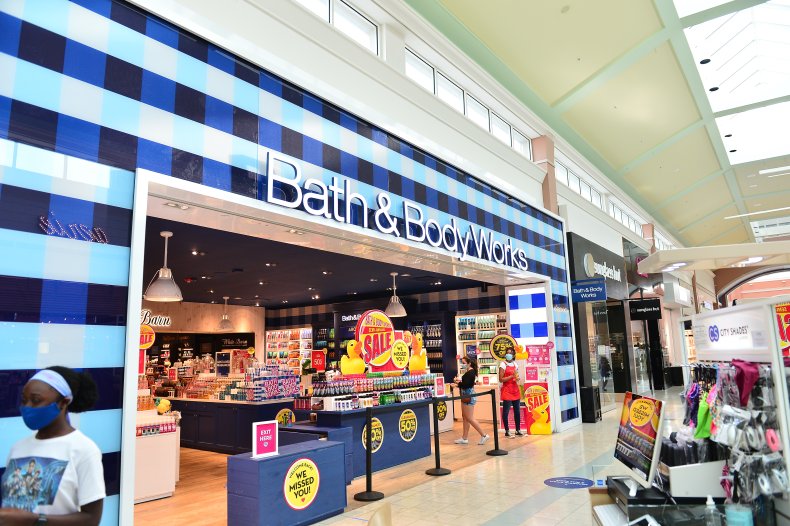 Bath and Body Works Three-Wick Candle Sale
All Bath and Body Works' three wick candles are $9.95—a saving of $14.95—with the code CANDLE. There are more than 120 candles included in this offer, including 25 new scents. However, Bath and Body Works fans will have to be selected as this deal is limited to 18 per customer.
Candles included in this deal that have just been added to the range include festive scents like Cinnamon Clove Buds, Merry Cookie, and Chestnut and Clove, as well as sweeter scents like Watermelon Lemonade, Strawberry Pound Cake, and Market Peach.
Additionally, some candles are exclusively available online, so if you want to make the most of the sale without heading to the store, today is your chance to save on scents like Apple Garland, Pineapple Mango, Lavender Sea, Blue Bungalow, and more.
Bath and Body Works Sales
Other deals available include a deal on body care, offering customers three products for free when they buy three, and the lowest-priced items will be free.
Another Bath and Body Works offer is a deal on hand soaps—customers can get six for $26 or four for $20. Additionally, Wallflowers fragrance refills are on sale at five for $24 and hand sanitizers are on offer for five for $8.
Bath and Body Works charges a $5.99 flat-rate standard shipping for purchases of $10 or more, though it sometimes offers free shipping too. Sign up for the mailing list to be alerted when the store is offering free shipping.
Only one promo code can be added to a deal—if an offer doesn't need a discount code then one can be added on top. However, if a deal is only available with a promo code, like the CANDLE code on the three-wick candle sale, another promo code cannot be added.
If you'd like to receive Bath and Body Works coupons, then sign up for the mailing list to be notified.
Newsweek has affiliate partnerships. If you make a purchase using our links, we may earn a share of the sale.