Not Bathing a Newborn Just after Birth Linked to Better Breastfeeding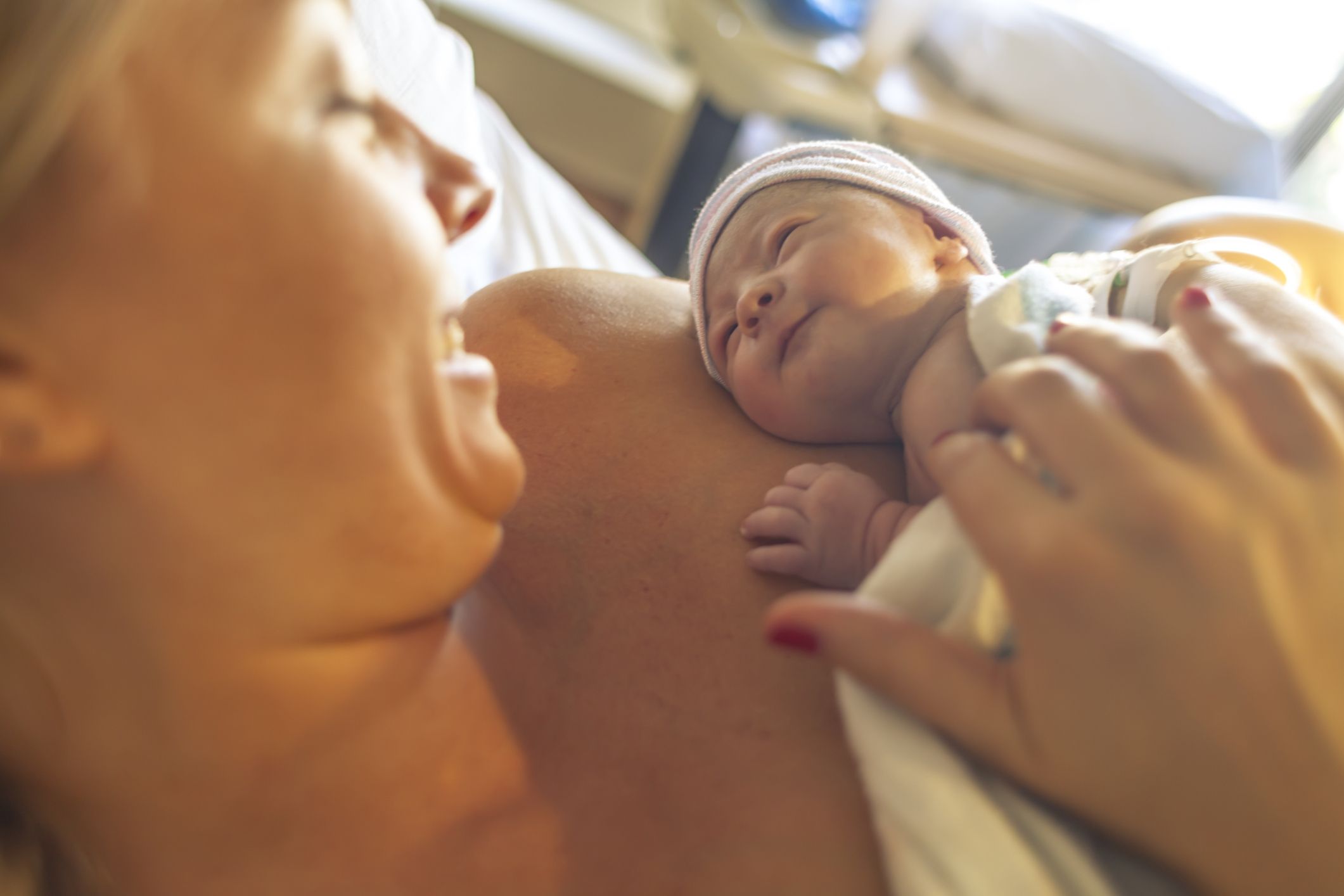 Waiting 12 hours or more to bathe a newborn baby could make it easier for a mother to breastfeed, research has suggested.
Scientists believe amniotic fluid, the liquid that protects the fetus, smells like the mother's breast. Being exposed to it for longer after labor could therefore help a baby latch on for feeding, the study published in the Journal for Obstetrics, Gynecologic, and Neonatal Nursing suggested.
Read more: Woman with uterus from dead donor gives birth to healthy baby in world first
Packed with the nutrients babies require, breast milk can help to protect an infant from illness and is also beneficial for the mother by preventing certain cancers, as well as heart disease and obesity.
The World Health Organization recommends babies are exclusively fed breast milk for the first six months of their lives "to achieve optimal growth, development and health." Mothers are advised to try feeding within the first hour of childbirth.
The team behind the study recruited 996 mothers at Cleveland Clinic Hillcrest Hospital to help unpick how bathing affects breastfeeding success rates. Of the total, 448 babies were bathed soon after being born, while the remaining 548 were bathed after 12 hours.
When the researchers analyzed the data, they discovered rates of successful breastfeeding rose from 59.9 percent to 68.2 percent in the delayed bathing group. This pattern stretched into rates of mothers being more likely to be advised to breastfeed after leaving hospital, too.
Dr. Heather DiCioccio, lead author of the paper and nursing professional development specialist at the Cleveland Clinic Hillcrest Hospital Mother and Baby Unit, was inspired to carry out the research after she noticed more mothers asking to wait before washing their newborns.
"They were reading on mom blogs that it was better to wait to bathe their baby the first time, since amniotic fluid has a similar smell to the breast—which may make it easier for the baby to latch" DiCioccio said. When she tried to find evidence to back this claim, she found it was scarce and decided to investigate.
As well as the scent of amniotic fluid resembling that of the breast, the authors argued breast feeding success rates could be tied to delayed-bathing babies having skin contact with their mothers sooner than others. These babies were also more likely to have a normal body temperature "so they may not have been as tired trying to nurse," DiCioccio said.
"It is now our policy to delay the bath at least 12 hours, unless the mom refuses to wait. In that case, we ask for two hours," she said.
However, DiCioccio acknowledged to Newsweek the study was limited as the team "only looked at the newborns born in our hospital, which does make it difficult to generalize the results. We also looked at the actual documentation within our electronic medical record well after the families were discharged and this may have affected the way the data was pulled. We would love to see others repeat this work with different populations to see if delaying the initial bath has a similar result in their setting."
DiCioccio stressed that bathing newborns earlier can be important in certain cases, for instances in cases where the child may be exposed to bloodborne pathogens such as HIV, Hepatitis B and C, or active cases of herpes at birth.
The research comes after a study published in the journal Nature Communications indicated that babies who were breastfed for six months had fewer antibiotic-resistant bacteria in their guts than those who were fed in this way for less time.
This article has been updated with comment from Heather DiCioccio​.