Batman: The Animated Series Gets Tie-In Comic From Original Producers in April
Batman: The Animated Series makes a triumphant return to DC Comics with a new tie-in comic for April 2020.
Reported by Entertainment Weekly, DC Comics will launch a six-issue miniseries set in the DC Animated Universe. The franchise, which served a the precursor to the Marvel Cinematic Universe and DC Extended Universe of today consisted of multiple animated shows and spin-off films, all existing under one world. Batman: The Animated Series served as the genesis of that world, which has led to iconic projects like Superman: The Animated Series, Justice League, and the sequel series, Batman Beyond.
Paul Dini and Alan Burnett, producers of a wide majority of the DCAU and Batman: The Animated Series team-up again for the new miniseries. Illustrated by Ty Templeton, the series will be called Batman: The Adventures Continue. While the DCEU formally ended in 2006, it has made a resurgence in recent years with direct to home video productions like Batman and Harley Quinn as well as Justice League vs The Fatal Five.
An Emmy-award winner, Batman: The Animated Series is widely considered one of the greatest achievements in animation. It is also touted by many fans as the definitive adaption of the character. The series also served as the birthplace for many iconic characters like Harley Quinn, who is now become a pop-culture superstar in theatrical films like Suicide Squad and Harley Quinn: Birds of Prey.
Fans of Batman: The Animated Series will be pleased to know that not only will the tie-in comic miniseries put them back into the Gotham City they grew up with, but also add to the lore and story of the DC Animated Universe. One of these additions is Jason Todd, a former Robin for Batman and more commonly known as the Red Hood.
Paul Dini spoke with EW about the addition of the character.
"We'd gone from Dick Grayson to Tim Drake, and we had left out Jason. What we're doing with this is looking at this as a chance to go back and actually acknowledge that was a part of the animated Batman's history," Dini explains. "For the first time, you're going to see that story and you're going to see what happened in that relationship. So, it's our chance to not only do Jason Todd but also the Red Hood."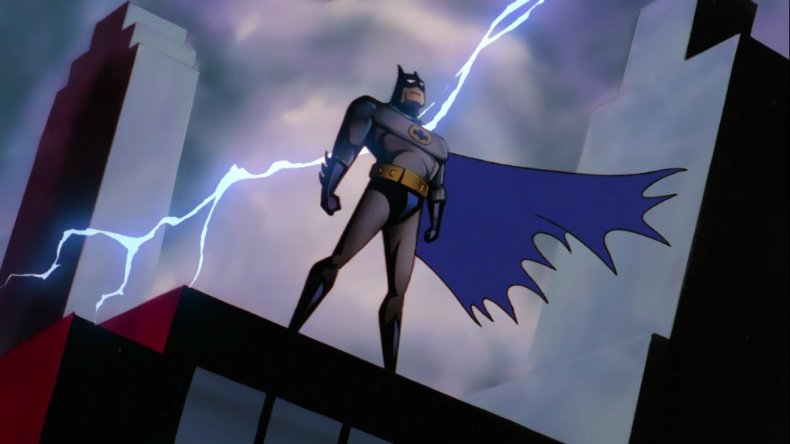 Batman: The Adventure Continues is scheduled to debut physically on May 6, 2020, and digital first-issues are set to release in April.