Batman Day Highlights: DC Publisher Dan DiDio Looks to the Future of the World's Greatest Detective
On Saturday, millions of fans across six continents celebrated "Batman Day." To commemorate the 80th anniversary of Batman, who first appeared in Detective Comics in 1939, the Bat-Signal was projected in cities around the world.
"Batman is unbreakable. No matter what you do to him, how he's written, he still remains that same child who saw his parents die and swore vengeance against criminals," DC Publisher Dan DiDio told Newsweek in response to questions about Batman's legacy and future. "At his essence, he's still Batman."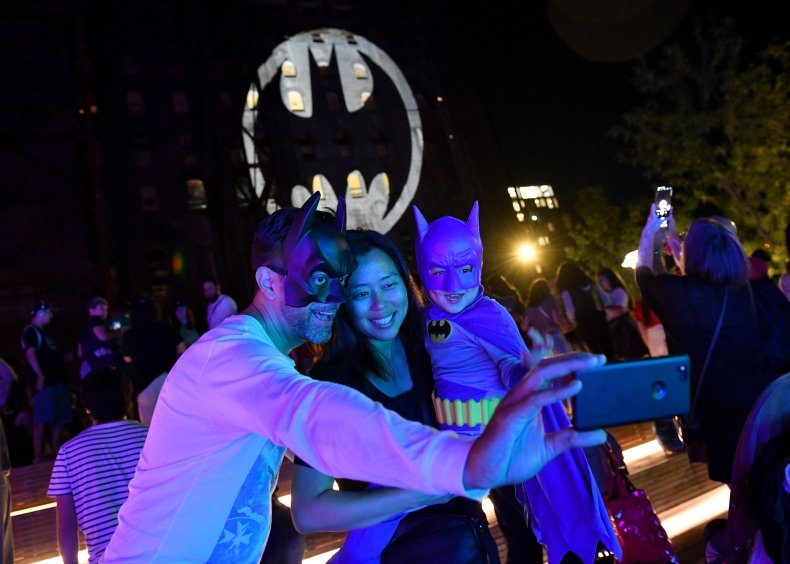 As part of the Batman Day celebrations, the Bat-Signal — used by the Gotham Police Department to signal to the Caped Crusader — was projected on buildings in Melbourne, Tokyo, Johannesburg, Berlin, Rome, Paris, Barcelona, London, São Paulo, Montreal, Mexico City, New York and Los Angeles. In New York, the Empire State Building was lit Batman Yellow, in addition to the Batman signal shone on the side of the Domino Sugar Refinery in Brooklyn.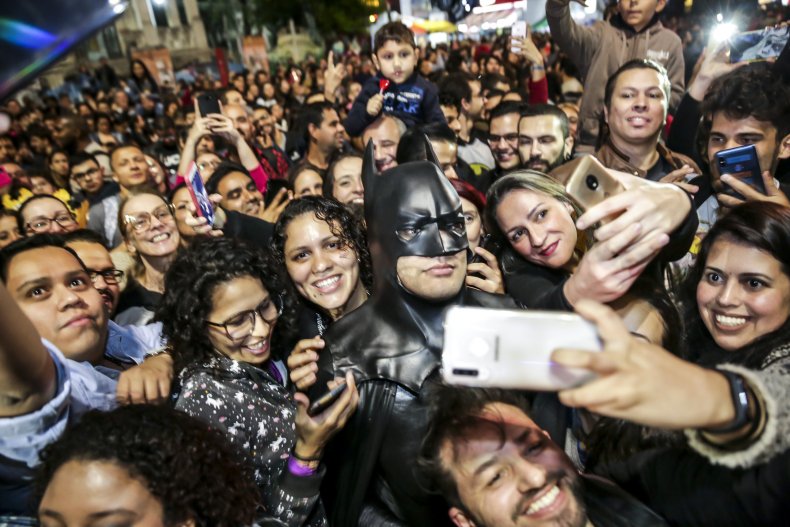 A highlight video released by DC (above), showcases the worldwide festivities.
"His costume and arsenal have grown from a simple costume with a bullet-proof vest sewn in underneath and armed with a silken rope and a gun, to the high-tech fabricated, armored suit of today, with a utility belt and arsenal of batarangs and non-lethal weapons for every possible occasion," DC archivist Benjamin LeClear told Newsweek. "Even after 80 years, readers know that there is no limit to what new 'wonderful toy' he'll bring out next."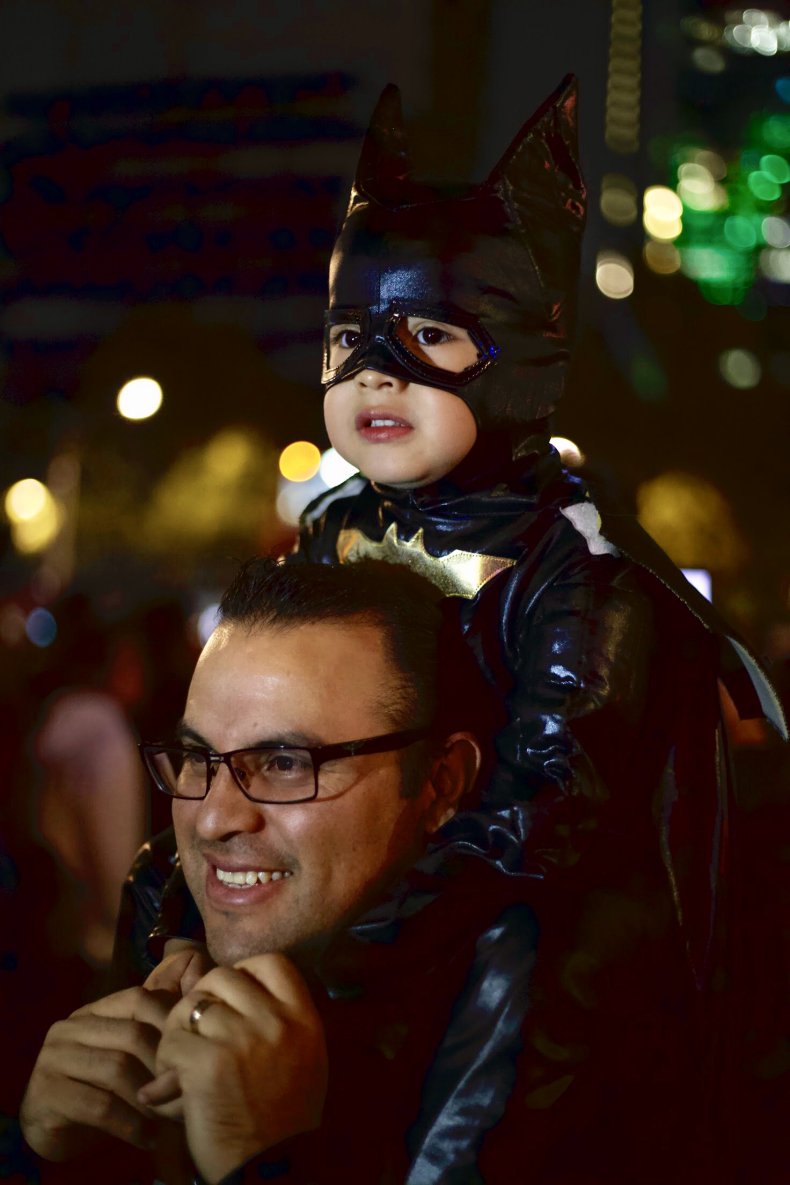 But while LeClear noted Batman's technological evolution — over the years Batman has deployed Bat-Boats, Bat-Cycles, Bat-Gyros, Bat-Planes, Bat-Copters and a Bat-Rocket — he also suspects the Batman of 1939 and his modern counterpart would still have much in common. Were they to meet, LeClear speculated, "they would say nothing to each other."
"Both of them, as the World's Greatest Detective and as men who have carried the heavy burden of being the Batman, would know everything about each other and what they had experienced, without ever having to say a word aloud," LeClear said. "Who can say more with a look than Batman?"
While Batman's arch-nemesis, the Joker, will soon appear in his own origin story movie, there's much ahead for Batman and his alter-ego Bruce Wayne as well. Matt Reeves, director of the upcoming The Batman, joined in on the Batman Day festivities from London.
In The Batman, Robert Pattinson will don the iconic cowl. Big events are ahead for Batman in the DC comics as well.
"As we look to the future of the character, this next year we have some of the top creators in the industry examining every facet of his life and will define Batman for the next generation," DiDio said.