'Batman v Superman' Gets Mixed Reviews From Critics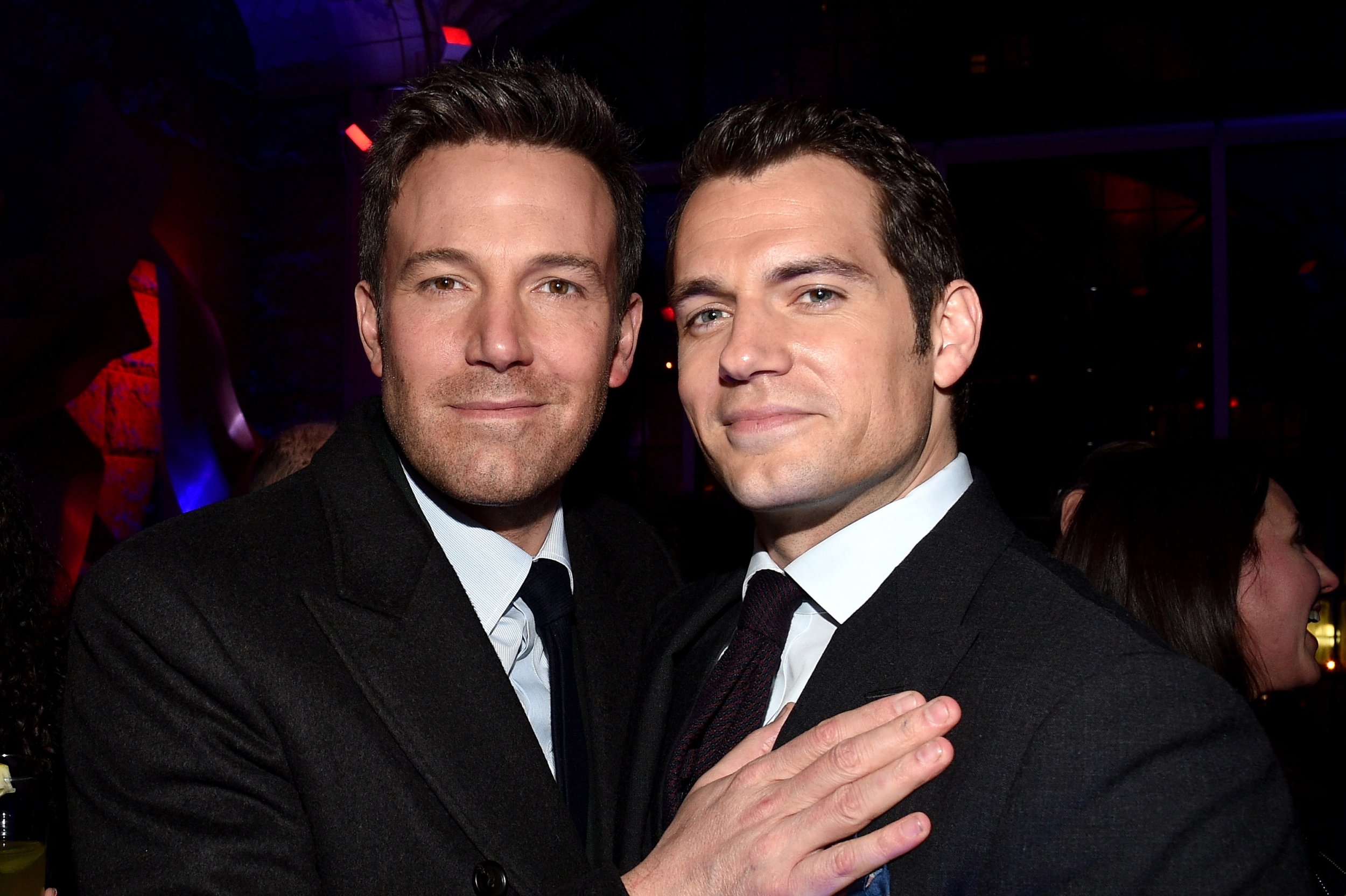 The first reviews are in for Batman v Superman: Dawn of Justice—and they're not pretty.
Starring Henry Cavill as Superman and Ben Affleck as a new incarnation of Batman, critics found Zack Snyder's ambitious movie "humorless, "incoherent" and, taking aim at its lengthy two-and-a-half hour running time, "bloated."
Critic Robbie Collin, writing in the UK's Daily Telegraph, said: "No major blockbuster in years has been this incoherently structured." Collin also writes that the film appears to sideline its female characters including Wonder Woman, played by Gal Gadot, and Oscar nominee Amy Adams' intrepid reporter Lois Lane.
Scott Mendelson of Forbes wrote the much anticipated union of Batman and Superman on the big screen ultimately fails to live up to expectations. He said: "Batman v Superman: Dawn of Justice is a treat for the eyes, but it will hurt your brain and break your heart."
Describing it as "another numbing smash-and-bash orgy of CGI mayhem," Entertainment Weekly said the film was "overstuffed." The review did praise Cavill and Affleck for their performances but took aim at Jesse Eisenberg's "over-the-top" portrayal of villainous Lex Luthor.
In general, reviews have been far kinder for the individual efforts of the film's actors, led by Affleck. The Guardian's Andrew Pulver said the actor "acquits himself" of the criticism that followed his casting in 2013.
There was also warm praise for the very first big screen incarnation of heroine Wonder Woman, who was previously played by Lynda Carter on television. "Gal Gadot is a bright spot in the film," said Digital Spy.
For Warner Bros, who are hinging on Batman v Superman to kickstart a stream of spin-offs including a Wonder Woman movie and a Justice League team-up affair, the mixed reviews are a worry. The film holds a subpar 36 percent rating on reviews aggregator Rotten Tomatoes—and that figure could decrease as more appraisals flood in.
On the financial side of things, however, the lure of Batman and Superman will be enough to ensure the movie recoups its $250 million budget. Worldwide predictions for its opening weekend are an estimated $350 million. In the U.S., advance ticket sales have already grossed between $20 and $25 million.
Batman v Superman: Dawn of Justice is out on Friday.