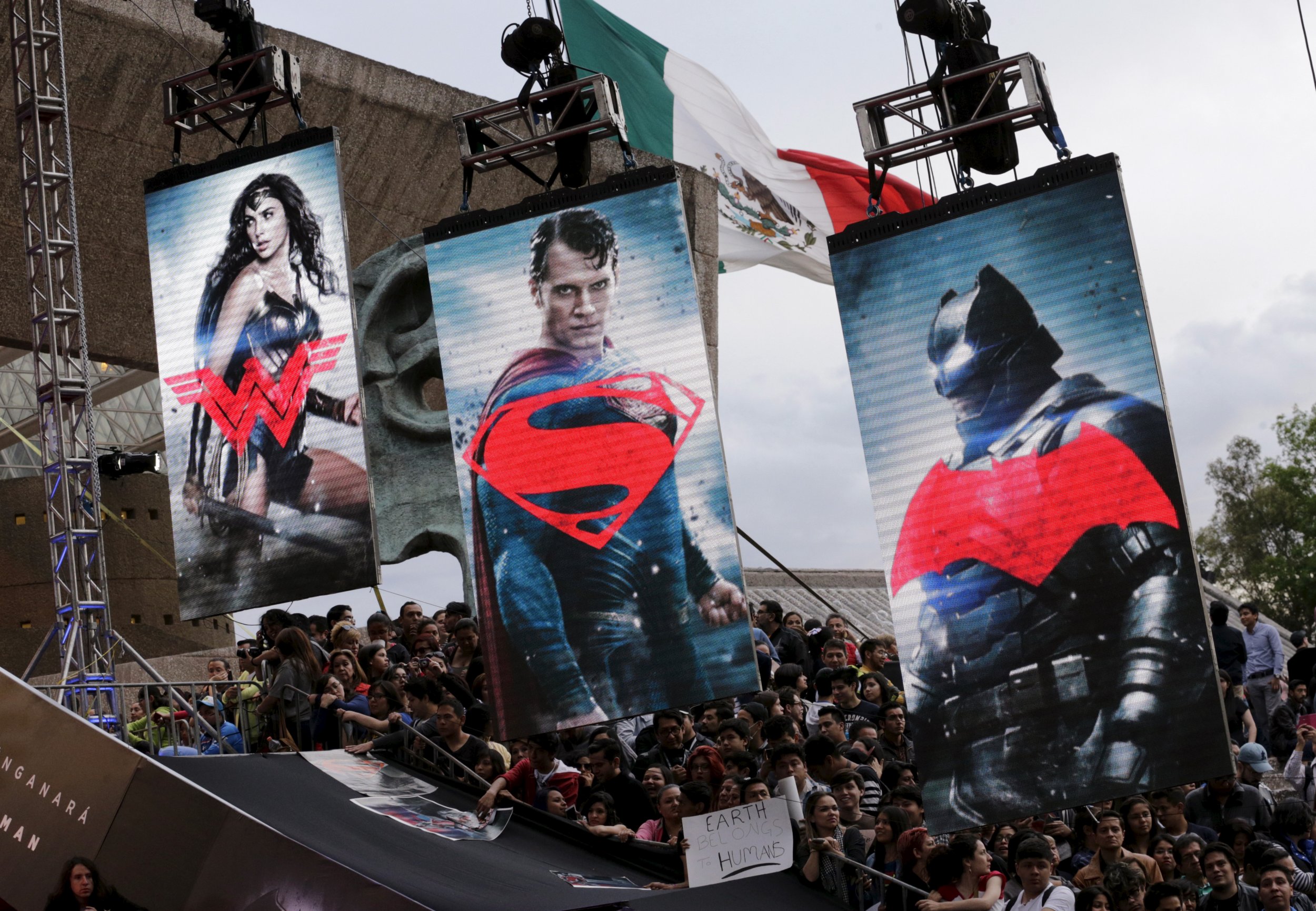 Despite a negative reception from critics, the superhero blockbuster Batman v Superman: Dawn of Justice has still broken box office records, taking in $424 million, the BBC reports.
The film, which sees Henry Cavill reprise his role as Superman and Ben Affleck take on the role of the Caped Crusader, was panned by some reviewers and a clip of Affleck being asked about the hostile reception went viral over the weekend.
But, this has not kept audiences away—it is already the fourth highest grossing film ever worldwide, only five days into its release. This included a box office of $170.1 million in the U.S., which is a record for a March debut and the sixth-highest U.S. opening weekend ever.
Dawn of Justice set a similar record in the U.K., where it took £15.5m—also breaking the monthly record for March.
This also puts the DC Comics adaptation well into the black, as it will likely double its $250m budget soon, making it Warner Bros' second-highest international opening after the final instalment of the Harry Potter series—the Deathly Hallows: Part 2 .
The film, also features the third superhero from DC's so-called Superhero Trinity, Wonder Woman (played by the Israeli actress Gal Gadot). It is intended to serve as the starting point for a swathe of new DC adaptations, based on lesser known characters such as Aquaman and Cyborg, in a similar way to the Marvel Comics cinematic universe.