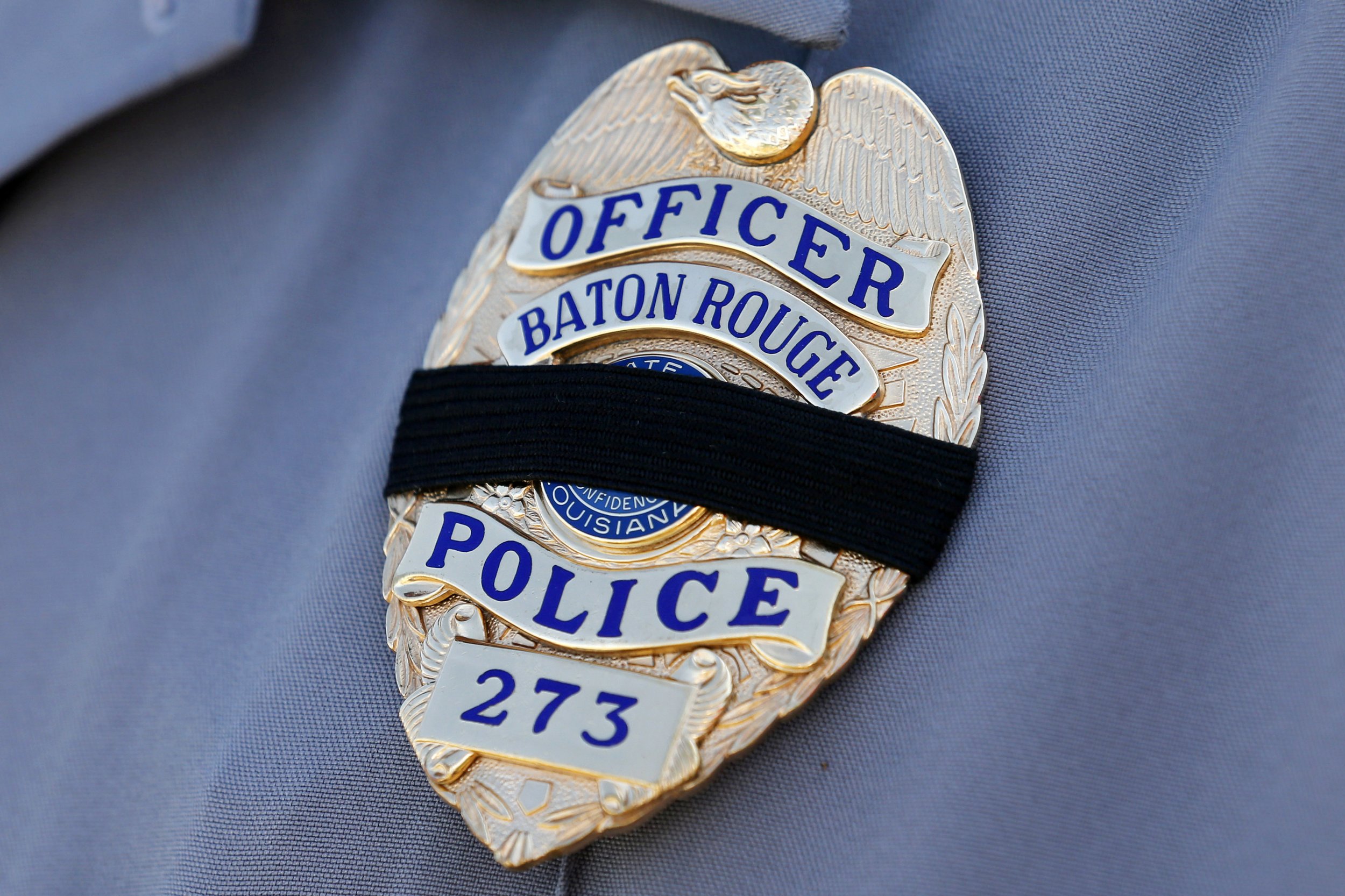 After a sniper killed five police officers in Dallas in July, the Dallas Police Department experienced a surge in applications. But that department wasn't alone in seeing interest in its force grow after a tragedy: The police departments in Orlando, Florida, where a gunman killed 49 people at a nightclub in June, and in Baton Rouge, Louisiana, where a man killed three officers days after the Dallas attack, are reporting similar upticks in applications or interest.
Following the shooting at Orlando's Pulse nightclub on June 12, the Orlando Police Department had its highest number of applications in at least two years. The department received 985 applications in June, a 46 percent increase from the 673 the previous month. The interest continued into July with 748 applications.
"The phones were ringing off the hook with people willing to join up, who wanted to join the police force," says Monica Only, an Orlando officer and recruiter. The callers told her "they wanted to do something," she says, "they wanted more for our country and they wanted more for our city."
The Baton Rouge Police Department, which prior to the July 17 attack on its members had come under scrutiny for the officer-involved fatal shooting of Alton Sterling on July 5, has also seen more people calling and asking how to apply, according to Sergeant Don Coppola, a spokesman for the department. He did not have figures for the amount of calls.
Penny Stobaugh, board secretary of the Municipal Fire and Police Civil Service Board for Baton Rouge, which handles police applications, says that because they do not have any exams scheduled, people must apply to test in other jurisdictions and then request that their scores be transferred to Baton Rouge. (Only one applicant currently has a transfer pending.) Stobaugh could not provide the numbers of applicants to those other jurisdictions, but she says, "Inquiries have increased in-person as well as on the phone" from people seeking information about applying.
The uptick in Dallas has been greater. In the 12 days following the July 7 shooting there, the department received 467 applications, a 243 percent increase over the same period in June. It was a major turnaround for the agency, which had been facing low officer morale and recruitment and retention issues.
Dallas Police Association President Ron Pinkston wrote in an October 2015 newsletter that young officers were "stampeding away from the Dallas Police Department in record numbers." He blamed low pay and poor management.
After the tragedy in July, Dallas Police Chief David Brown encouraged those calling for police reform to make changes from the inside. "We're hiring," he said at a press conference. "Get off that protest line and put an application in, and we'll put you in your neighborhood, and we will help you resolve some of the problems you're protesting about."
As Newsweek reported in a recent cover story, police departments have been facing a "cop crunch" for at least a decade, according to a 2006 report by the Police Executive Research Forum, a police research and policy nonprofit. According to the Bureau of Justice Statistics, just 45,000 people entered police training in 2013, compared to 61,000 in 2002.
Jeremy Wilson, founder of the Program on Police Consolidation and Shared Services, which advises law enforcement agencies on staffing practices, and a criminal justice professor at Michigan State University, says fewer people are applying to become cops because of changing generational preferences, competition from related industries and the public's growing scrutiny of police officers.
Law enforcement insiders are comparing the upticks in Dallas, Orlando and Baton Rouge to an initial growth in people expressing interest in joining the military after the September 11 attacks. "It's just like post-9/11," says Santa Barbara County Undersheriff Bernard Melekian. "The rush to enlist in the military went through the roof because there was a recognition that here was a challenge, a problem that demanded service and sacrifice. And I think people respond to that."