Baton Rouge Shooter Had Ties to Odd Splinter Group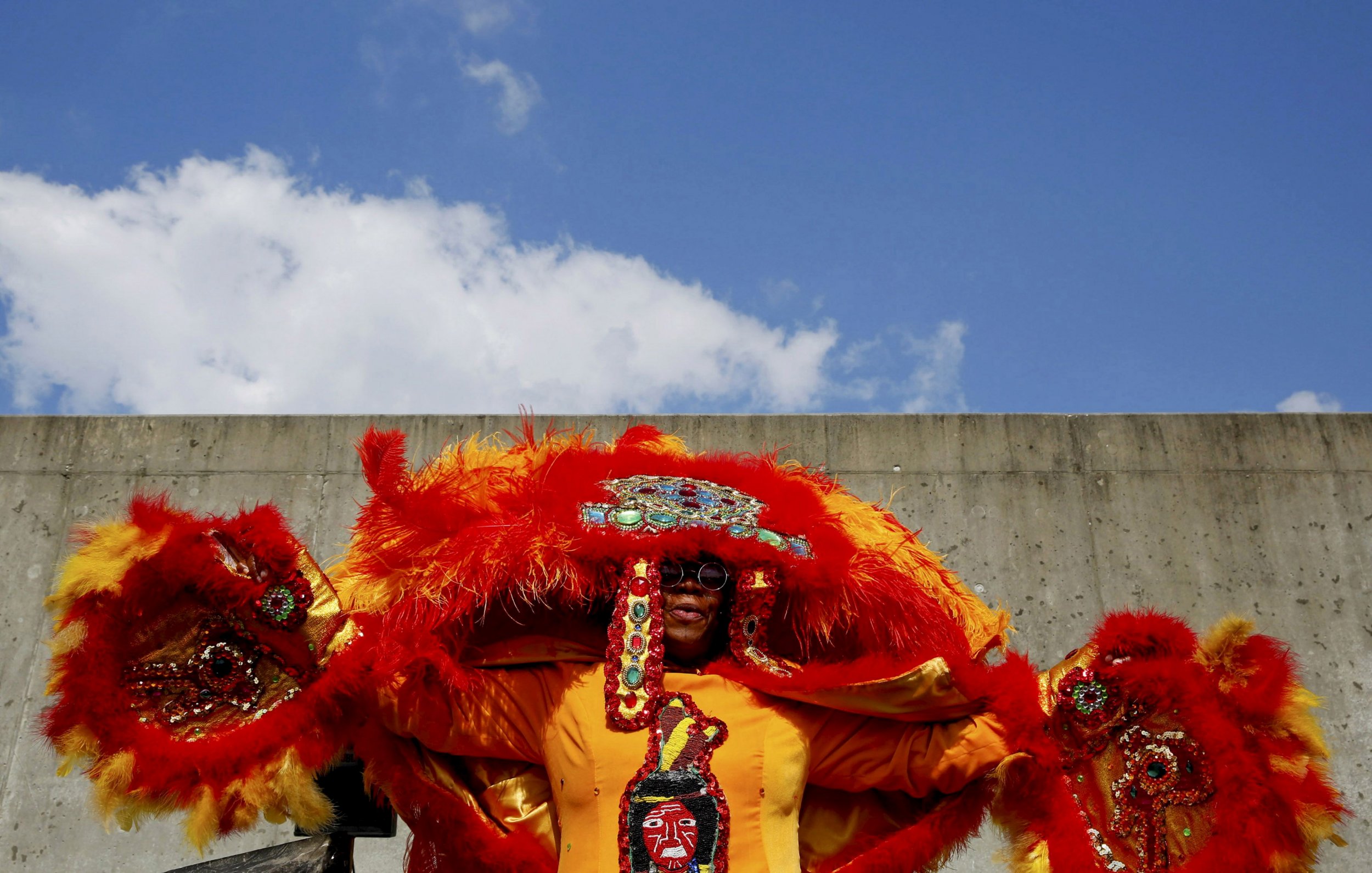 Down, down, down we go, into rabbit-hole America.
The Baton Rouge, Louisiana, police shooter, who celebrated his 29th birthday Sunday by taking out three cops and wounding three more, doesn't deserve to have his name published again. But his 15 minutes of bloody fame prove once more that America has a creed to suit every type of alienation.
This one emanates from deepest Dixie and proposes that black Americans join an ancient indigenous Indian tribe, the Washitaw Nation. The tribe claims that like the historical Native American tribes, it also is a sovereign nation that exists outside the laws of the United States.
Last year, the shooter filed documents in Kansas City, Missouri, declaring himself a member of the Washitaw Nation, the faux black Indian tribe that is 10 percent Voodoo, 10 percent black nationalism and 80 percent flimflam—with a thread of white supremacist citizen sovereignty legal theory holding it all together.
Led by a woman named Verdiacee Turner—Empress Verdiacee "Tiari" Washitaw-Turner Goston El-Bey to her followers—the Washitaw tribe emerged from the swamps of Louisiana. She described herself and followers as descendants of the "Ancient Ones," the "black ones" who occupied the North American continent tens of thousands of years before white Europeans arrived. The empress died in 2014, after a long lifetime of persuading followers that when she was born, during a night of flooding "high waters" somewhere in the bayou and on a cement courthouse floor, the placenta left her mother's womb and formed a biological crown on her head.
The empress based the Washitaw on a factual mystery in actual Louisiana history: The little-known Ouachita people left mound-type structures in northern Louisiana, and some archaeologists believe they once had a large and thriving pre-Columbian civilization.
The Washitaw claim they are the rightful owners of the land sold by France to the U.S. in 1803 under the Louisiana Purchase. They have their own license plates. And they fit into the greater taxonomy of anti-government hate groups tracked by the Southern Poverty Law Center.
SPLC researcher Ryan Lenz was the first to write about the group, back in 1999, after its members had been getting in trouble with state and federal authorities for filing allegedly fraudulent and nuisance property liens, a common tactic of white sovereign citizens.
While the Washitaw Nation has been on their radar for a long time, the shooter himself was not, Lenz says. He adds that it's impossible to know how many people count themselves members of the nation.
Like other, less colorful, "sovereignty" groups, the Washitaw contend they are not subject to federal authority—which is believed to be why the shooter filed the papers declaring himself a Washitaw. He sought to change his name and said he was a member of the Washitaw de Dugdahmoundyah. He probably did not realize, or did not care, that the pseudo-legal language and theories of "common law" on which the Washitaw Nation rely are part of an American white supremacist ideology born in the 1970s and 1980s. There are even some white members.
It's not uncommon to find African-Americans in New Orleans aligning themselves culturally and artistically with American Indians. The Wild Tchoupitoulas were a Mardi Gras band of "Indians" who donned feather headdresses and were led by a singer who called himself Big Chief Jolly. Members of the Neville Brothers, the New Orleans band, are nephews of Big Chief Jolly.
"You do see Native American culture is incorporated into black culture, in the culture and krewes in New Orleans," Lenz says. "This is like that, but also not like it at all. It's the same appropriation, but for totally different reasons. It's one thing to express it artistically. It is another thing to try to ride the coattails of American Indian sovereignty into some exit from the system."
The Washitaw Nation had an annual conference in Louisiana last month. It's unknown whether the shooter showed up, but in a YouTube video he produced this year under a pseudonym he says that he had been a member of the Washitaw Nation, implying that he was no longer with the tribe.
"There are literally thousands of interpretations of how one can declare sovereign citizenry," Lenz says. "This is just one."
Despite their similarities—young, black American veterans who ambushed and shot police officers—the Baton Rouge and Dallas shooters, Gavin Long and Micah Johnson, do not appear to have been associated with overlapping black extremist groups. Johnson associated himself with the New Black Panthers, among others. But the SPLC's Lenz says that in the last two years the numbers of black extremist groups tracked by the SPLC has doubled.
"Hate in America is largely a white-driven enterprise," Lenz says, but the rapid increase of black racist groups is "not dismissible." What it all means, though, is up for debate. The most likely explanation has to do with the proliferation of shared online images of white police shootings of black males. "Ever since Egypt, what's online has driven social change," Lenz says. "And the change is rapid and sudden, and often unexpected."