'Bats**t Crazy': GOP Lawmaker Rebukes Trump for Promoting 'Dangerous' Bin Laden Conspiracy
Republican Congressman Denver Riggleman of Virginia criticized President Donald Trump on Wednesday for promoting a QAnon conspiracy theory involving the Navy SEALs that killed Osama Bin Laden.
In 2011, the Navy SEAL Team 6 carried out a raid that killed Bin Laden. Trump on Tuesday retweeted an article that amplified the conspiracy that former President Barack Obama and former Vice President Joe Biden could have instructed Navy SEALs to kill a Bin Laden body double. The baseless theory also claims that the SEALs were later murdered to conceal their actions.
Speaking on CNN, Riggleman told host Jake Tapper that Trump shared a "dangerous tweet."
"It's the kind of thing we cannot do," the Republican said, before noting that the account that originally shared the link that Trump retweeted also linked to a video that demanded Obama and Biden be hanged.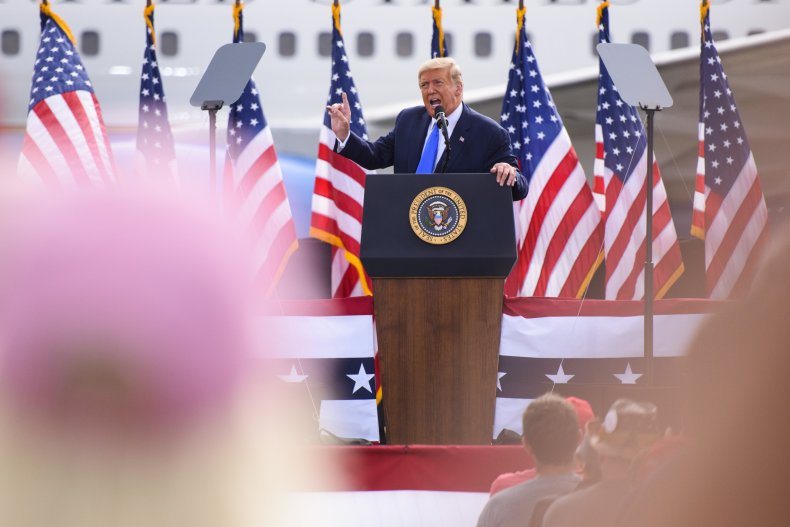 "That is the language of radicalization," Riggleman continued. "People go down these rabbit holes and I think the people that believe this ... are the same people that believe Lord of the Rings was a documentary and that's how crazy they are."
He added: "There are technical terms for that. Let's be honest, let's use the technical term for what's going on here, and it's batshit crazy."
Following the president's controversial retweet, Twitter quickly moved to suspend the account that initially shared the post.
Riggleman co-led a House resolution with Democratic Congressman Tom Malinowski of New Jersey last week to condemn conspiracy theories related to QAnon. In an interview on Thursday, Riggleman revealed that he received death threats over the resolution that was supported by 225 Democrats and 146 Republicans.
"I just think we have jumped the shark, crossed the Rubicon and now we're on the crazy train about to run into the ice cliffs that guard the flat earth," the Republican said. "I think the flirtation with crazy comes with wanting to get votes."
Riggleman, an Air Force veteran, is a vocal critic of fringe groups and conspiracy theories. He has repeatedly moved to condemn Georgia Republican congressional candidate Marjorie Taylor-Greene for being a supporter of QAnon.
The growing QAnon conspiracy web has countless interpretations, but at its core, believers claim Trump entered politics with the secret mission of taking down an underground group of Satan-worshipping pedophiles that have members across all levels of government and key institutions. The theory spawned from anonymous message boards like 4chan and 8kun.
Newsweek reached out to the White House for comment.