Battered by War, Syrian Refugee Kids Need to be Taught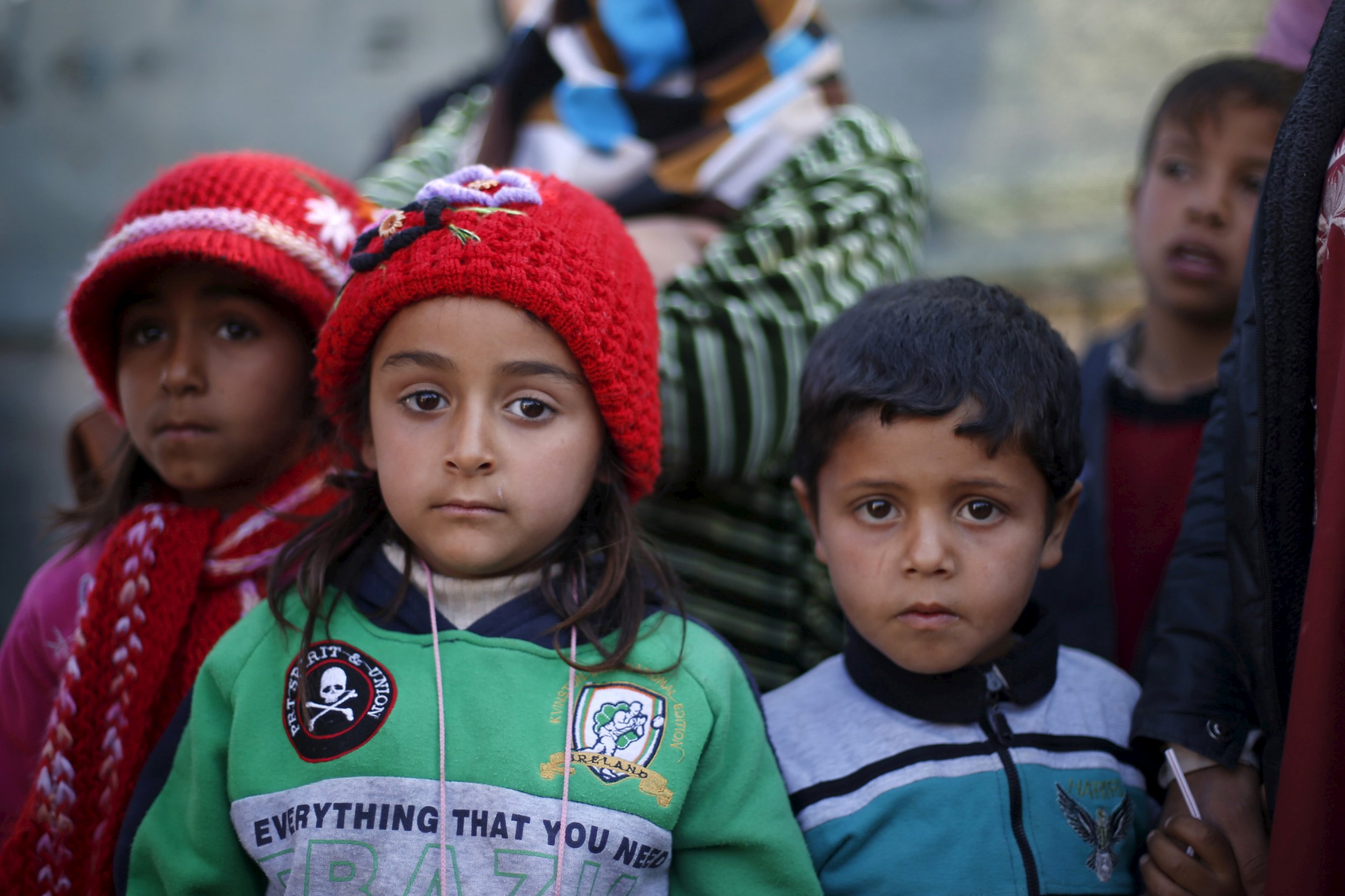 Last August, one man in a focus group of Syrian refugees in Lebanon said he grieved every day as he watched his three school-age children spend their days outside working instead of in a classroom learning. "I have three children selling tissues," he said. "I want a better future for them."
The civil war in Syria is in its fourth year, with no end in sight. Four million people are now refugees. Countless families are struggling to meet even their most basic needs. An unfortunate casualty of this desperate situation is the education of many of their children.
More than 700,000 Syrian refugee children are not receiving formal education, according to the United Nations.
Our recent RAND Corporation study on refugee education in the three countries hosting the largest number of refugees (Turkey, Lebanon and Jordan) considered four aspects of education—how it is accessed, the quality, its management model and its role in society.
The study found many reasons that refugee children are absent from school. Key among them is that host countries are struggling to create enough spaces to accommodate the additional children in schools, and there are no formal programs to teach children who have missed years of instruction.
Children have difficulty adapting to language or curriculum differences, and many are simply too traumatized by events to focus long enough to learn. In addition, child labor and early marriage conspire to keep children out of the classroom.
The quality of education for Syrian refugees, as well as for the children of the host countries, is seriously threatened. The steady influx of refugee children has strained existing school systems, driving down quality for everyone.
Teachers are overwhelmed and many are not prepared to deal with overcrowded classrooms or to address the complex needs of traumatized refugee children. Stable funding for teacher salaries for the refugees is also lacking.
History reminds us that many refugee crises tend to be prolonged, spanning decades. Even after Syria's civil war ends, it will take time to emerge from the rubble of war and rebuild homes, hospitals and schools.
Yet host country governments, donor countries, U.N. agencies and private nongovernmental organizations have had to focus on short-term management solutions to address the education crisis. These stopgap measures include increasing class sizes, decreasing the length of the school day to accommodate multiple shifts, offering part-time tutoring programs and establishing schools for refugee children that are separate from the existing school system and uncertified.
This is not the first time that Band-Aid solutions have turned into the long-term norm. More than half a century after the Palestinian refugee crisis began, 500,000 Palestinian children still attend separate United Nations refugee schools.
At first, a separate system was necessary to ensure Palestinian children received an education, and the system has endured as a political settlement has remained out of reach. Today, these schools continue to depend on donor funding for survival, and young Palestinian graduates face unequal economic and social opportunities in their host countries.
History risks repeating itself regarding the education of Syrian refugees. Half of the Syrian refugees who are enrolled in school are educated apart from host country children, whether in separate schools or shifts—a readily visible difference that has the potential to exacerbate seemingly growing divisions between citizens and refugees.
Management of the Syrian refugee education crisis must take a longer view that recognizes the protracted nature of the problem. We recommend developing a 10-year regional strategy to address education for Syrian refugee children.
The international assistance community, which has already helped enroll many refugee children in school, should leverage its knowledge and resources to help host countries manage the refugee education crisis going forward.
This would include a plan to expand educational access to out-of-school children and investment in additional school infrastructure. It would require a multi-year donor commitment as well as other innovative and sustainable efforts (such as public-private partnerships) to pay for construction of additional facilities, teacher salaries and development of host country capacity to oversee the day-to-day important aspects of managing education over time.
This crisis of education will affect the future society, stability and economy of the Middle East for at least a generation. Monetary aid alone won't fix the problem. Approaches that recognize both urgent and long-term needs are needed so that refugee education does not continue to be a casualty of war.
Shelly Culbertson is a policy analyst at the nonprofit, nonpartisan RAND Corporation, and the author of The Fires of Spring: A Post-Arab Spring Journey Through the Tumultuous New Middle East, due to be published in April. Louay Constant is a policy researcher at RAND.