'World of Warcraft' Battle for Azeroth Expansion Release Time: When Can You Raid?
World of Warcraft 's newest expansion, Battle for Azeroth , is almost here. With the World Tree burnt to a crisp, it's time for the forces of the Horde and the Alliance to decide who will reign supreme. Do you follow Sylvanus and her undead minions, or are you feeling righteous enough to join Anduin Wrynn on his quest towards salvation? Most players will have to wait until Aug. 14 to join the fight. But those in the Americas will be able to try the expansion one day early.
The new expansion adds a ton of new features to the World of Warcraft you know and are addicted to. Travel to Zandalar to hang out with some Mayan trolls or Kul Tiras to rally fighters for your cause. There's the new Island Expedition instance that allows groups of players to raid the shores in search of treasure and new monsters. The level-cap has been increased even further, to 120, so you'll never have to stop fighting.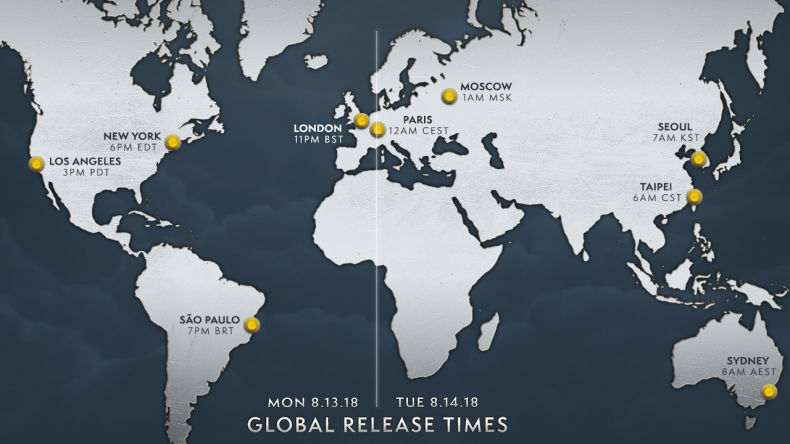 When does Battle for Azeroth release?
Players in North and South America will be able to experience the expansion on Aug. 13 at 6 p.m. EDT. Blizzard is rolling out the expansion in chunks, hoping to minimize downtime. If you're dying to play but don't want to deal with lag or janky servers, we recommend waiting a few hours after the initial launch to log on. Server stability is always an issue at launch, but that's just part of the game.
I'll be spending most of tonight watching my girlfriend play through the new expansion. I personally loathe the grind of WoW , but she can't get enough of it. With her Blizzcon 2016 stein full of energy drink and a faerie dragon plush by her side, I'm not expecting to get much sleep tonight.