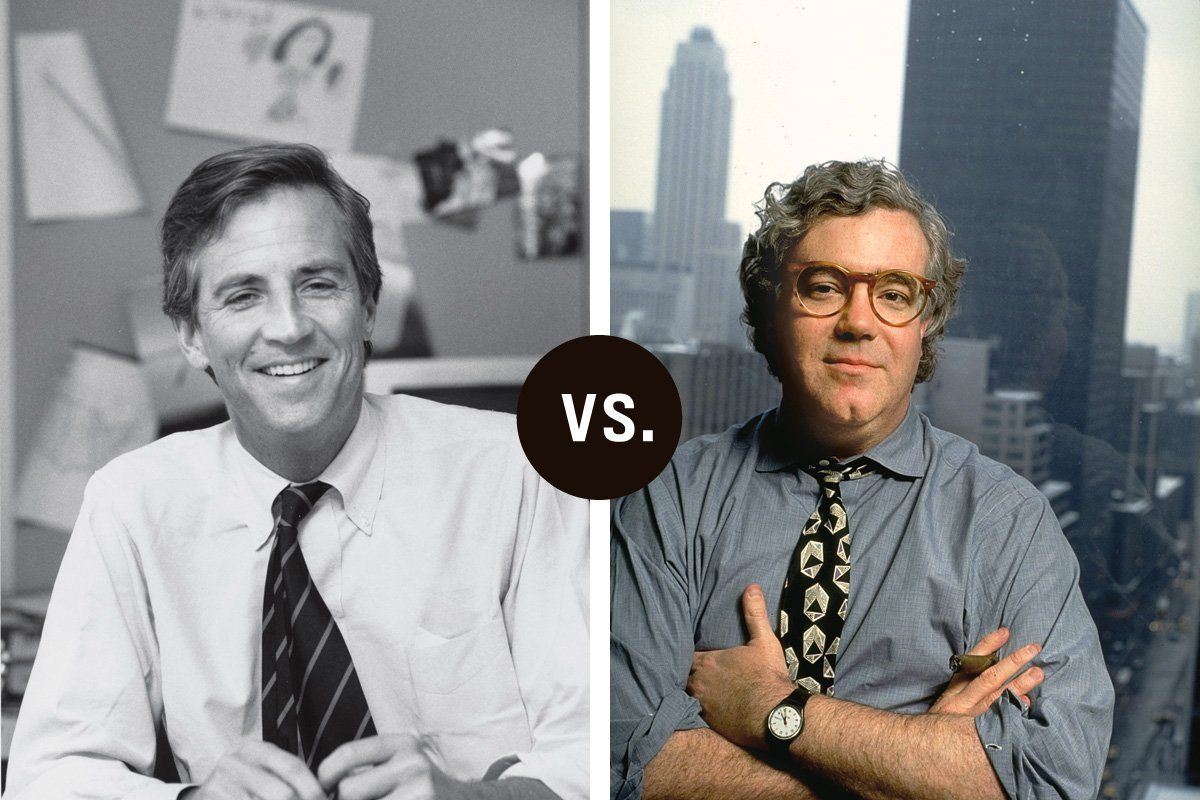 JIm Kelly: As rivalries in the news business go, none was more intense than the one between Time and Newsweek. It wasn't just the fight over advertisers and subscribers. It was personal: the staffs of both magazines were drawn from pretty much the same pool of applicants and in one case from the same family: Annalyn Swan was Time's music critic, while her husband, Mark Stevens, served as Newsweek's art critic. (They later would win the Pulitzer Prize for their biography of Willem de Kooning.) In the 1980s, we were only a few blocks away from each other in midtown Manhattan, and some of us got our time and weather by looking out our windows at the enormous Newsweek neon sign that 
topped their building. So imagine this: every week people just like yourself three blocks away absorbed what was going on in the world and 
produced their thoughts the following Monday. There was no better—or harsher—way to judge 
how you did every week than to read the other guy's efforts.
Evan Thomas: For a reporter, writer, or editor, switching between Time and Newsweek was regarded as a Cold War defection. In 1986, when I left Time, where I was a writer in the Nation section, to become Newsweek's Washington bureau chief, I was given 24 hours to clear out of the office, and Henry Grunwald, the ­editor in chief of Time Inc., refused to shake my hand (we later became friends, and I wrote his obituary for Newsweek in 2005 ).
The Time I left in the mid-1980s was a mighty (and wealthy) empire. Newsweek was less grand, but scrappier. At Time, the managing editor, Ray Cave, chose covers and photos in a darkened room where the images were projected onto a big screen. When I arrived at Newsweek, I walked into the office of then–executive editor Maynard Parker as he was squinting at a photo negative he was holding up to a ceiling light. Maybe that's 
one reason why Time's photos seemed to be bathed in rich painter's light while Newsweek's somehow looked flatter and duller. We consoled ourselves that Newsweek looked "grittier" 
and "newsier."
Kelly: If I had a dollar for every hour we at Time would sit around wondering what Newsweek would do, I'd be writing this from Hawaii. We even called Newsweek Brand X, as if it were some generic version of us. Imagine my surprise when I learned that Newsweek folks called Time Brand X as well. Any intelligence about the other magazine's plans was always eagerly sought, and the shrewd publicist knew how to play Newsweek against Time. The frantic cover competition resulted in a very dark Monday in October 1975, when both Time and Newsweek featured on their covers a little-known musician named Bruce Springsteen. The only winner there was Spring­steen; in one week, Time and Newsweek shredded their claims that they really were different from each other. Decades later I still ran into people who would ask why Time and Newsweek always had the same covers, and they would cite Springsteen as their evidence. In 1998 the publicist for Oprah Winfrey tried to persuade both magazines to put Oprah on the cover the same week for her role in Beloved and used Springsteen as the model. I felt like hanging up on her.
Thomas: At Newsweek, we knew we had fewer resources than at Time. When I arrived at Newsweek, Time held a rough 60–40 edge in newsstand sales, boasted a bigger circulation (roughly 4.5 million to 3 million), and charged more for ads. But with 500-odd editorial employees and a score of bureaus around the world, Newsweek was far from poor, and it tried to outfox Time by more cleverly deploying its troops. When a big story hit, Parker, the editor for most of the 1990s, liked to say, "Scramble the jets!" Correspondents all around the world would swing into action. I often wrote stories that had reporting from a dozen correspondents in as many bureaus.
Parker was a flamboyant figure, a tall, handsome man who liked double-breasted suits and tastefully flashy shirts and ties. He was brilliant, but he could misfire (most memorably in 1983, when he published a cover story on the "Hitler diaries," which turned out to be fraudulent). He had a wicked gleam when he talked about competing with Time; in his occasional cruder moments, he liked pulling what he called "stunt f--ks" on the competition. In August 1995 he was gleeful when a rising young star named Jon Meacham managed to get a copy of Colin Powell's memoir—a week before Time, which had paid a huge ransom for the memoir, was scheduled to run excerpts.
Kelly:Well, I am not sure ransom is the word I would use. I prefer the term highway robbery: $250,000 for first serial, plus a fancy party for the book and national advertising. In fact, the invitations had already gone out. Harry Evans, then the publisher and president of Random House, engineered the deal as well as edited the book, and I had spent most of August preparing the excerpt. I spotted Newsweek's cover in the San Francisco airport on Sunday night, and once I got over my fury, I decided, let's sue Newsweek! Alas, the Newsweek editors had managed to disclose the entire contents of the book without actually quoting from it. It was a very good book that I still wanted to excerpt, so Harry threw an interview with Powell into the mix, and we kept our deal. But that episode pretty much killed the big-money market for book excerpts.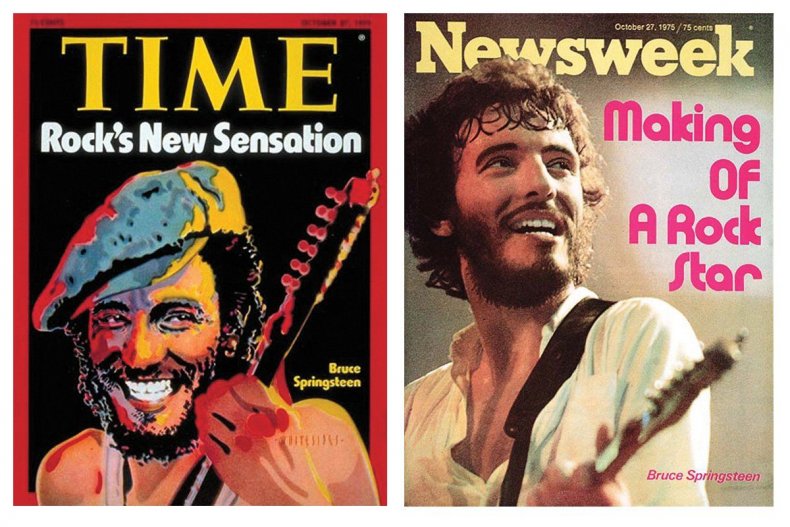 Thomas: Time was often better looking, a more elegant and substantial magazine, and its writing was polished. But Newsweek had some great reporting. Every four years we looked forward to crushing Time with our presidential-election project. More than a year before Election Day, the magazine would detach four or five reporters to cover the campaigns. They would be isolated from the magazine's regular political coverage, promising their sources to hold off printing anything until after the votes were cast in November. On election night, Newsweek would put to bed a massive 50,000-word narrative of the campaign that was full of inside color and revealing details. This was a very expensive undertaking—the travel budget alone for this one story was over a million dollars. On the other hand, Newsweek's election issue always sold over 500,000 copies on the newsstands (in addition to the regular 3 million subscribers).
Kelly: After every election cycle, we would discuss whether we should just go ahead and ape Newsweek and keep double notebooks, but then I would remember the Springsteen lesson about the importance of looking different. And every so often Newsweek's policy of saving scoops for their election issue paid off for us since if we dug up the same information we could publish right away. Newsweek, of course, got the biggest scoop of them all in early 1998, when Michael Isikoff discovered that there was 
this White House intern named Monica ... 
It was such a surreal week, since thanks to leaks everyone knew Newsweek had the story several days before the magazine was printed. In our coverage, we debated how many times we needed to cite Newsweek, and Walter Isaacson did the honorable thing and gave the fullest possible credit. But lo and behold, another intern called us out of the blue and asked if we would be interested in buying a photo he took of the president and Monica. Were we ever! And when we saw that she was wearing a beret, well, we met his price. And that cover image kept us in the game that week.
Thomas: Newsweek was owned by the Washington Post Co., and one of my jobs as Washington bureau chief was to get on with the Post Company's legendary proprietor, Katharine Graham. She was very supportive, and her dinner parties offered the kind of access to powerful people that even Time's drawing power could not match. But you didn't want to screw up around her. In our effort to outscramble Time, our bureau once reported that Teddy Kennedy 
had gotten drunk at a party on Nantucket and propositioned his hostess, whom we did not identify. The story was true, with one little problem: Kennedy became engaged to the woman, Victoria Reggie, and later married her. After Kennedy personally complained to Mrs. Graham, I was summoned to her house on R Street in Georgetown. Lamely I offered as an excuse her late husband Phil's line that journalism is "the rough first draft 
of history." Mrs. Graham fixed me with a frosty stare and said, "Well, it doesn't have to be quite 
so rough."
Kelly: Nothing changed our rough drafts of history as much as the Web, where in the 1990s drafts could be very rough indeed. Newsweek was a tad faster off the mark than Time, thanks to a deal it struck with MSNBC.com. There were a lot of advantages to being part of a big magazine company in those days, but the downside was that big companies can be slow-moving. And when your company's big digital play is to merge with AOL, well, what more can one say? What gave both print magazines a new dose of energy was 9/11 and the two wars that followed. It is axiomatic that newsmagazines do best when there is news, and this was news. Advertisers did not exactly clamor to be in these issues, but that meant we could use a lot of those pages meant for ads to run more stories and photographs. If those same catastrophic events had happened today instead of 10 years ago, we would have posted most of our coverage on the Web and not in the magazine.
Thomas: Both Time and Newsweek practiced group journalism, which required some sublimation of ego. For years neither magazine used bylines, until Newsweek broke ranks in the late 1970s (at the end of the "Me decade"), and Time somewhat reluctantly followed.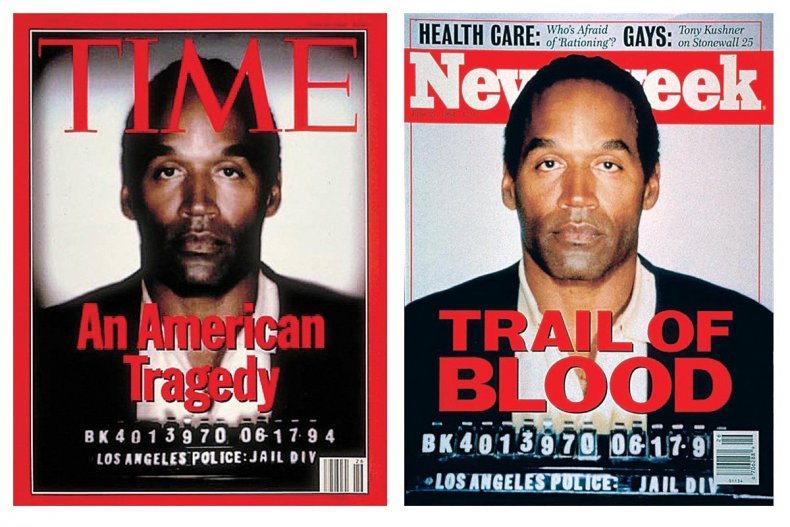 Of course, there were plenty of big egos at both magazines. But also talent: consider the people who, as 20-somethings, worked on the same hall with Jim and me at Time in the early '80s: Kurt Andersen, Graydon Carter, Maureen Dowd, Walter Isaacson, Michiko Kakutani, and Alessandra Stanley. It says something about Time some 30 years ago that all these people could have been hired in a relatively short time by one editor (Ray Cave). It is also true that they went on to do their best work elsewhere.
Kelly: You cannot be in the news business, which is all about covering what changed since you last looked, and not be open to change in your own business. And lest we get too elegaic, Time will still be contending with Newsweek and The Daily Beast on the digital front. That said, anyone who works or has worked at Time or Newsweek can be forgiven for lifting a glass (believe me, we have had plenty of practice thanks to those long closing nights) to a weekly rivalry that sharpened and strengthened both print magazines. And hey, despite having been beaten more than once by Evan, we are still good friends. I just wish Evan drank more.