Battle of the Bulge: TV and the Well-Endowed Man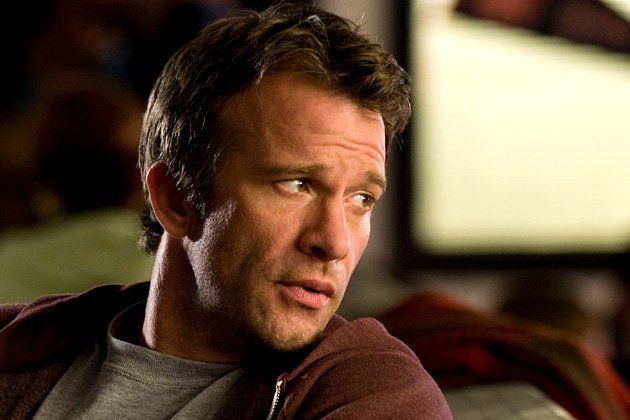 For as long as there have been wishes, there has been wish-fulfillment entertainment to bridge the chasm between fantasy and reality. But the wish-fulfillment stories aimed at men have never been quite right. The Death Wish series offered vicarious thrills of exacting vigilante justice. In Mannequin, Splash, and Weird Science, it was the chance to bed a magical, beholden beauty. In Brewster's Millions and the forthcoming Lottery Ticket, it was an effortless fortune. Those things are nice, but what men really want are mastodonic penises.
That's right. Though we're loath to admit it, what all men would wish for is to be blessed with a fleshy obelisk so majestic that its form comes at the expense of function—so awe inspiring that a candid beach photo could go viral amid a flurry of WTFs, OMGs, and NSFWs. And after centuries wasted wallowing in metaphor, it seems Hollywood is finally ready to stop playing coy and cater to its male audience. To that end, Sunday marks the return of HBO's dramedy Hung, while MTV recently bowed The Hard Times of RJ Berger, a high school–set comedy about a well-endowed geek that some have called "Hung for the young." But despite a premise so novel that only two people thought of it, Hung and Berger couldn't be more different.
For one thing, Berger is actually funny. Granted, it's broad to the point of becoming cartoonish—the ribald American Pie series is among its comedic peers. But the laughs, while cheap, are impressively racy given MTV's basic-cable restrictions. I'm not totally comfortable retyping some of the one-liners for the purpose of this article, which means Berger has succeeded in hitting the sweet spot between the censors' needs and the sensibilities of teenagers raised on R-rated smut humor. Paul Iacono plays Berger, a slight and geeky high schooler who makes up in his jock strap what he lacks physically everywhere else. Iacono is actually a pretty handsome and stylish kid—like America Ferrera in Ugly Betty, his awkwardness is largely achieved through wardrobe—but that sets him up for an '80s-movie hottie reveal down the road. For now, the Berger brain trust (which includes Pride and Prejudice and Zombies scribe Seth Grahame-Smith) is content to play him as an outcast who tries to use his generous endowment to pole-vault into a higher social stratum.
That's a much funnier setup than HBO's Hung, which hasn't seemed to effectively tweak its tone since its first season. Despite its potentially rich premise—a foundering high-school gym coach turns to prostitution—Hung failed to make a major dent in the public consciousness, going from a buzzed-about project to one of several HBO comedies to limp across the renewal line. It's no wonder why. Hung is not fun; it's kind of depressing, actually, and its tone is weirdly elegiac for a half-hour show about a guy with a really big penis.
When we pick up, Ray Drecker (Thomas Jane) is still in a pretty crummy situation. He's living in the charred remains of his childhood home, his employment is tenuous, and he's still pining for his brittle ex-wife, Jessica (Anne Heche), who remarried a smug dermatologist. But he still has his moneymaking tool and two pimps vying for his attention. One is Tanya (Jane Adams), a dowdy milksop whose interest in pimping Ray seems more psychological than financial. She just wants to be a bad girl. The other is Lenore (Rebecca Creskoff), the Marcia to Tanya's Jan—stylish, presentable, and quite possibly a total sociopath. Their war for Ray's loyalty has become the most absorbing part of the show, since Ray is far too much of a downer now. He was the anti-Berger in high school, the prom-king jock who peaked at 17 and now has nothing going for him besides a certain appendage. Rather than set the show in Anytown, creators Dmitry Lipkin and Colette Burson (The Riches) root Ray's story in Detroit to parallel his spectacular cycle of boom and bust. Given the national mood, Hung is au courant in its way. But it's not terribly funny, and it certainly won't raise your sail.