A Battle for the Heart of the GOP Breaks Out in Texas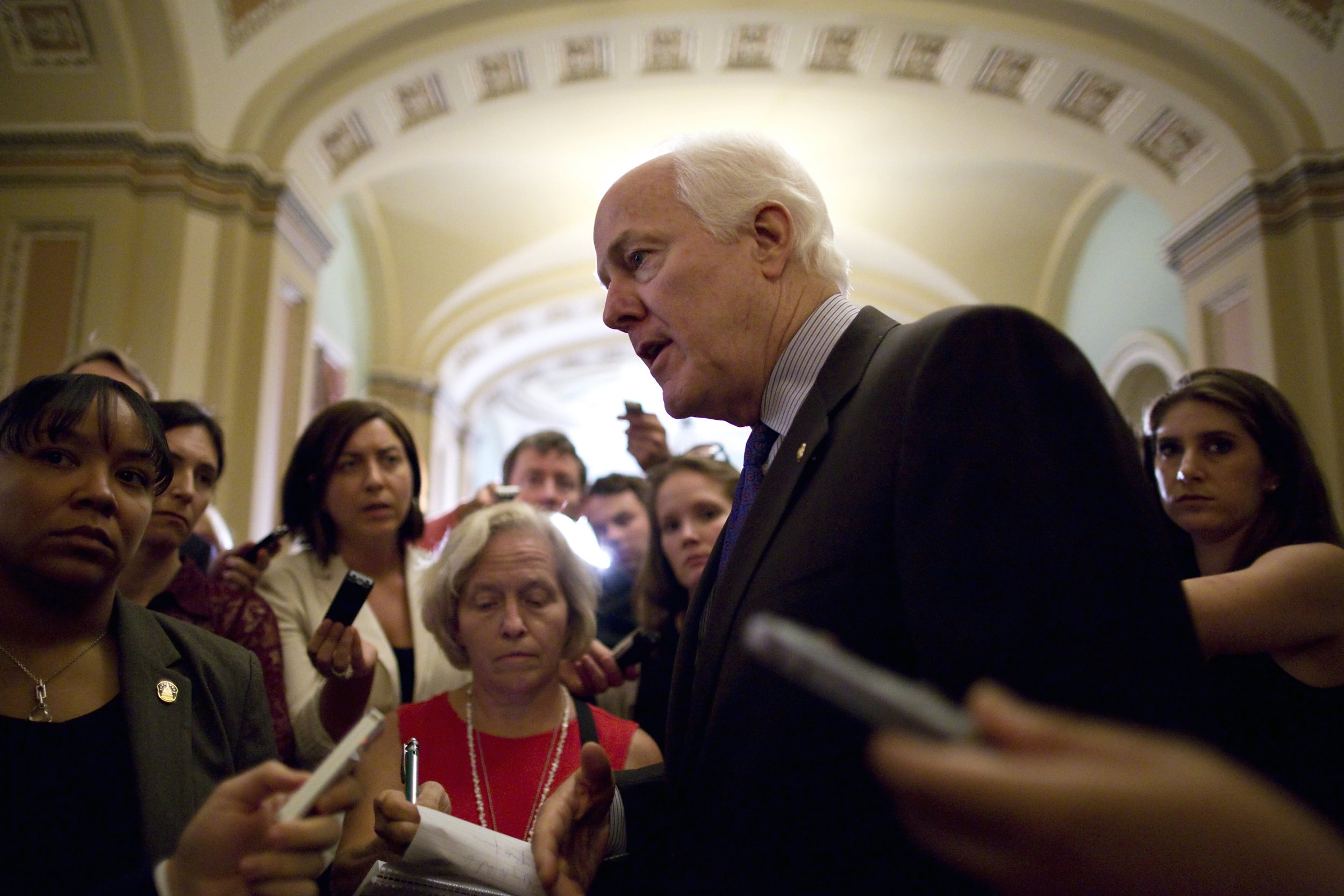 For some ultra-conservative activists in Texas, Republican Senator John Cornyn just isn't cutting it anymore.
For example, he signed a letter circulated in the Senate over the summer threatening to shut down the government over Obamacare funding. A member of the party's leadership team in the Senate, Cornyn thought better of it a few days later and withdrew his name.
"That was very disappointing," said Cathie Adams, an active Texas conservative. "I think that John Cornyn has decided to go along to get along. And I'm very sad about that."
In his stead, grassroots activists are trying to recruit David Barton, an influential evangelical radio host and author, whose views would test just how extreme Texas voters are willing to go.
"I am excited," said Adams, who heads the Texas division of the Christian Conservative group the Eagle Forum, at the prospect of a Barton campaign. "He would be a stellar candidate, one that we would have confidence in how he would serve."
If Barton jumps into the race, it would be a significant test of strength between the Republican establishment and the Tea Party in Texas. If he won the nomination, it would show just how far rightward Texas voters are prepared to go.
Cornyn, however, is not going to give up without a fight. "Endorsed by the largest pro-life organization in Texas and with a perfect 100 percent from National Right to Life, Sen. Cornyn looks forward to discussing his conservative record with folks across the state," said Cornyn Campaign Manager Brendan Steinhauser.
Cornyn is the second most conservative member of the Senate, according to National Journal's rankings. But his style is more measured than the bombastic Ted Cruz, Texas' junior senator who helped shut down the government for two weeks last month.
The conservative base loves Cruz and they appear to want another senator just like him. Rick Green, another ultra-conservative figure and a close friend of Barton, told National Review, "More than 1,000 (zero exaggeration, that is an actual number) Tea Party and republican party leaders have asked David Barton to run."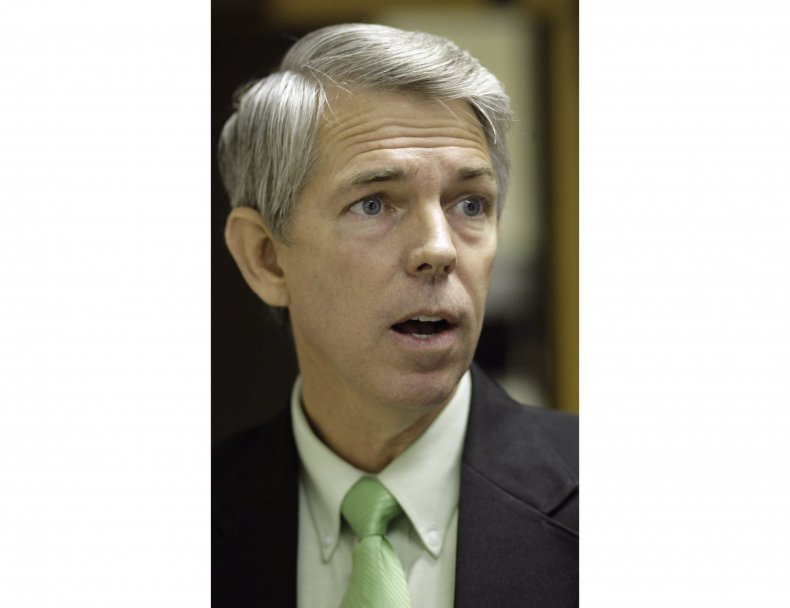 In Barton, they would find someone even more conservative than Cruz. Barton runs an organization called WallBuilders to promote his ideas, produce his radio show and publish his books and newsletters, which argue that the United States was intended to be a Christian nation and that there shouldn't be a separation between church and state.
An amateur historian, Barton's books about the nation's Christian roots are widely circulated among religious right circles but dismissed by academic historians. His latest book on Thomas Jefferson, The Jefferson Lies, was pulled from the shelves after its evangelical publisher decided there were too many factual errors. In 2005, Time ranked him among the 25 most influential evangelicals in America.
Moderate Republicans in Texas are confident Cornyn could beat back a Barton challenge. Mike Baselice, a veteran GOP pollster in Texas, said he isn't worried about the incumbent's chances. Cornyn dispatched his last primary challenger, Larry Kilgore, a secessionist and perennial Texas candidate, by 82 percent to 18 percent in 2008.
"I wouldn't expect anything much different than that," Baselice said, dismissing a potential Barton run as similar to Kilgore's, a man who last December legally changed his middle name to SECEDE, in capital letters. After all, Barton would have just four months before the primary to raise money and mount a viable campaign in a state that is notoriously vast and expensive to run in. Meanwhile, Cornyn has already amassed a $7 million war chest.
On the other hand, Barton already has an ultra-conservative following and plentiful connections in political circles. A frequent guest on Glenn Beck's TV show - Beck raised the idea of a Barton Senate run on his radio program last week - prominent Republicans like former Arkansas Gov. Mike Huckabee and Representative Michele Bachmann have embraced Barton. He served for years as vice chairman of the Texas Republican Party and has worked to build the ranks of the state GOP with evangelical voters.
Polling results from a forthcoming survey conducted by the left-leaning Public Policy Polling show Cornyn beating Barton in a hypothetical match-up among Republican primary voters 51 percent to 18 percent, with 31 percent undecided. But the results also showed potential trouble for Cornyn, with 49 percent of respondents saying they would prefer a more conservative candidate to 33 percent who said they want Cornyn on the ticket and 18 percent who were undecided. If he decides to run, Barton only has until the March 4, 2014 primary to capitalize on this sentiment.
In 2004, the Republican National Committee hired Barton to rally the Christian right behind President George W. Bush's re-election bid. In other words, Barton is no political neophyte and his Rolodex is large. "David Barton has all of the relationships with the conservative, megachurch crowd. They know him. They love this guy," said Texas Democratic strategist Jason Stanford.
A Facebook page set up to draft Barton, however, isn't doing well. Despite Rick Green's efforts, it had only about 2,200 "likes" as of Monday morning.
Baselice says the indication of whether a Barton campaign – or of any challenger – is serious is whether outside groups provide funding. A big difference between Cruz and Barton is that Cruz "had Club for Growth come in," he said, referring to one of the outside conservative groups that ultimately helped fund Cruz's campaign. "Who's coming in for David Barton to help make this happen? Is he going to get some significant funding or a third party group or groups? I don't see that happening."
Barton's controversial ideas have Democrats praying he jumps in to the race and gets on the ticket, arguing that it would turn off even moderate Republican voters and boost Democrats on the ticket. "David Barton can get me into church if only to pray that he runs," Stanford said.
"I don't think [establishment Republicans] are strong enough to protect John Cornyn from a Ted Cruz coming at him from the right again," said Texas Democratic strategist Christian Archer, who sees the strength of the Tea Party in Texas working to Democrats' advantage. "I think this election cycle will drive that wedge in between the Tea Party and moderate Republicans to the point where they will realize, if they continue to radicalize, they are only going to help Democrats take the state back sooner."
The activists pushing for Barton are already trying to present him as a candidate in the mold of the Founding Fathers he writes about. "Back in the time of our founders, it was that candidates were drafted to run," Adams said. "People looked to them and said, 'We need your leadership right now.' And then they got out there, they led and then they went home after they had accomplished their goals."
She continued: "This is the people who are saying, as they did when our nation was founded, we need leadership, we think that you have what it takes."