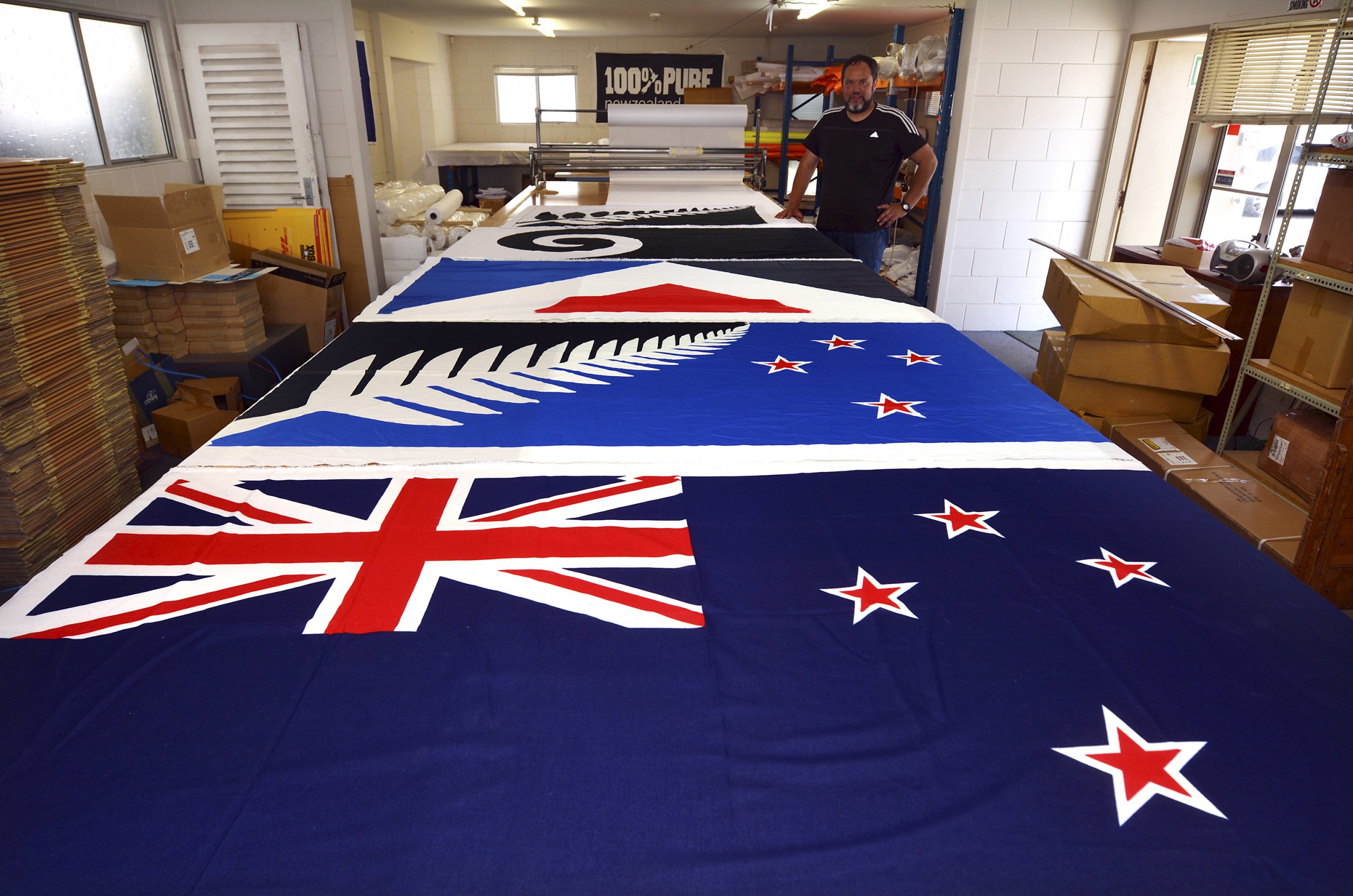 New Zealand's search for a new flag heated up this week, as 1.5 million voters turned out to show their preference for the future symbol of the island nation.
As The Guardian explains, the New Zealand government started a search for a new flag this past summer. More than 10,000 flag designs were submitted, including many silly ones, and a panel set about narrowing down the options to put to a vote. Initially, the government panel planned to offer four options to voters, but a fifth was added due to "public pressure," the newspaper says.
The designs included two by Kyle Lockwood, both named Silver Fern; one came in red, white and blue and the other was in black, white and blue:
Koru, by Andrew Fyfe, features a swirl of sorts in black and white:
Silver Fern, by Alofi Kanter, not to be confused with Lockwood's fern, is also black and white:
Red Peak, by Aaron Dustin, is black, blue, white and red:
Though voting has technically concluded this week, mailed-in votes will be counted until December 15 if postmarked by Friday. As a result, the final results of the election won't be available until after that.
According to the Guardian reporter Elle Hunt, of the votes counted thus far, the black, white and blue Silver Fern received 50.53 percent, compared to 49.47 percent for the red variation. However, these results are still preliminary, and the voting won't be over on the 15th: From there, the winner will face off against the current New Zealand flag:
"The Prime Minister has always been a fan of the Lockwood designs. It's important to note that this is just a preliminary result, with a small chance the preferred flag could change between now and the final result on Tuesday," a spokeswoman for John Key, New Zealand's prime minister, told the New Zealand Herland. "Once we have the final result, New Zealanders will have a clear choice whether to change our flag or keep our existing one."