Battle for Key California Congressional Seat Held by GOP is A Virtual Tie, Democratic Poll Says
A key congressional seat in California lost by Democrats during a special election earlier this year that they hope to regain this Fall is at a virtual tie, according to an internal Democratic poll obtained by Newsweek.
Democratic State Assemblywoman Christy Smith is trailing her GOP incumbent opponent, Rep. Mike Garcia, by just one point—45 percent to 46 percent—in California's 25th Congressional District.
The poll was conducted by the Democratic firm Global Strategy Group from August 26-30 among 400 likely voters. It has a margin of error or plus or minus 4.9 percent.
The seat is high on Democrats' radar, having lost it in a special election in May after Rep. Katie Hill (D) resigned over a sex scandal. And the district that encompasses Los Angeles and Ventura Counties is one that Hillary Clinton bested Donald Trump in by nearly seven points back in 2016, a seat that Democrats feel is theirs for the picking.
However, Smith lost to Garcia in May by nearly 17,000 votes, or roughly 10 percent. Even while Clinton won, former Rep. Steve Knight (R) clinched the seat in 2016 against a Democrat by six points. And Sabato's Crystal Ball of the University of Virginia's Center for Politics changed the race on Thursday from a "toss-up" to "leans Republican."
Still, with the November rematch set to feature higher voter turnout in a district won by Clinton, Democratic operatives are confident in their ability to take back the seat. Hill won the district by nine points in 2018.
The survey represented a major swing in favorability for Smith. She was down seven points to Garcia last month, according to an internal GOP poll published by Politico, which also reported that House Republicans have already reserved $3 million worth of ad airtime this Fall.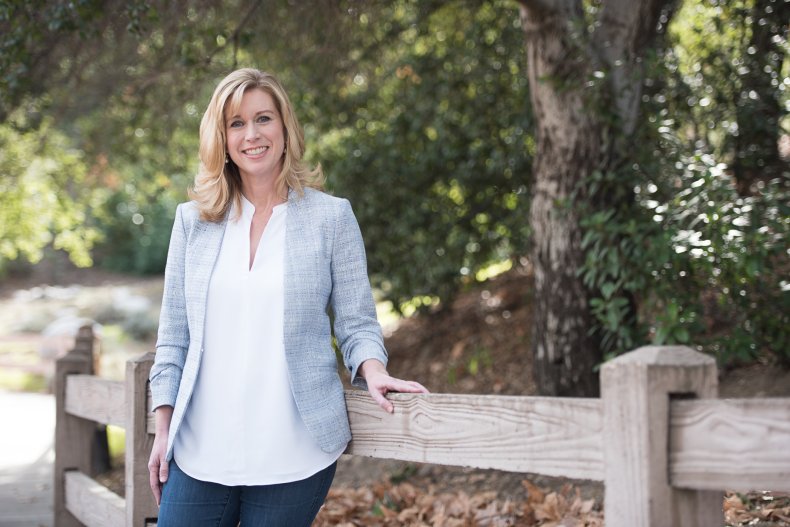 "This race is neck-and-neck, but unlike the May Special Election, the full force of the district will come out to vote this Fall," a Democratic strategist, who was not authorized to speak about the race publicly. told Newsweek. "Garcia's limited but damaging and extremely conservative voting record is a record that does not fit this purple, moderate district."
Lance Trover, a spokesman for Garcia's campaign, told Newsweek that "Democrats continue to live in fantasyland."
"The voters of the 25th District are living in reality—the one where Christy Smith is still the same disastrous candidate who supports defunding police and supports higher taxes and jobs-killing legislation like [Assembly Bill 5]," Trover said in a statement. "The only difference is, she's doubled down on those policies since she lost by 10 points in May."
Smith has stated she does not support defunding the police. Trover said the Garcia campaign "will be reminding the district" of her past support for L.A. Police budget cuts. Assembly Bill 5 is a controversial law backed by Smith that gives employment classification status to gig economy workers but that has threatened the existence of companies like Uber and Lyft in the state, because drivers can no longer be treated as contractors.
The survey also showed Democratic presidential nominee Joe Biden leading Trump by seven points—50 percent to 43 percent. The district's slant toward past and present Democratic presidential candidates is expected to present a formidable obstacle for Garcia.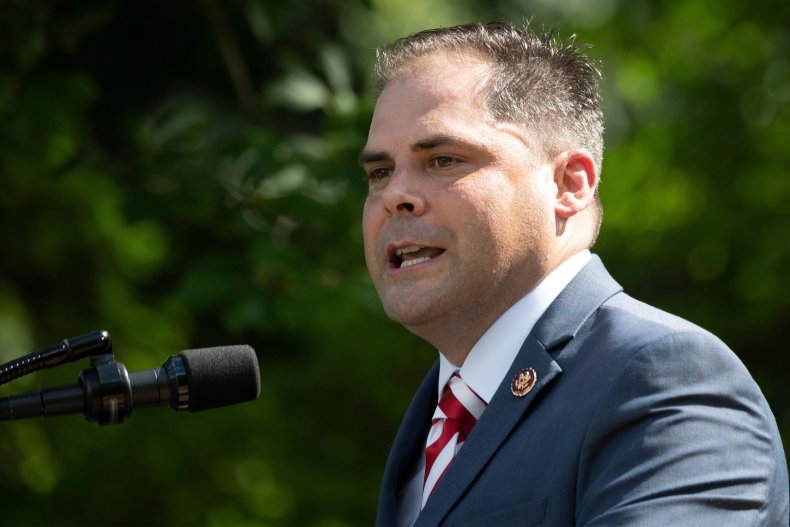 "In a district that has already rejected Trump by 7 points in 2016, this shows just how severe the political headwinds are for Mike Garcia come November," the Democratic strategist told Newsweek.
There's still plenty of voters to be swayed. Nine percent signaled they remained undecided, a crucial swath of the electorate for both candidates to capitalize on with just two months until the election.
It's unclear how much Democratic groups will be willing to spend on Smith's race, though she is backed by outside organizations like EMILY's List. During the special election, EMILY's List declined to jump into the fray and offer monetary support, something that will change for the general election this Fall.
"I think we're very bullish about Christy's chances here in the Fall," Karen Defilippi, vice president of federal and gubernatorial campaigns for EMILY's List, said during a press call Thursday. "Obviously, the electorate in the November presidential is more in our favor than the special would've been in the Spring."
"We're still invested and focused on this race very heavily," Defilippi added.
This story was updated to clarify Smith's stance against defunding the police and to include information about former Rep. Steve Knight.