'Battle of the Sexes' Sugarcoats Billie Jean King's Tragic Love Affair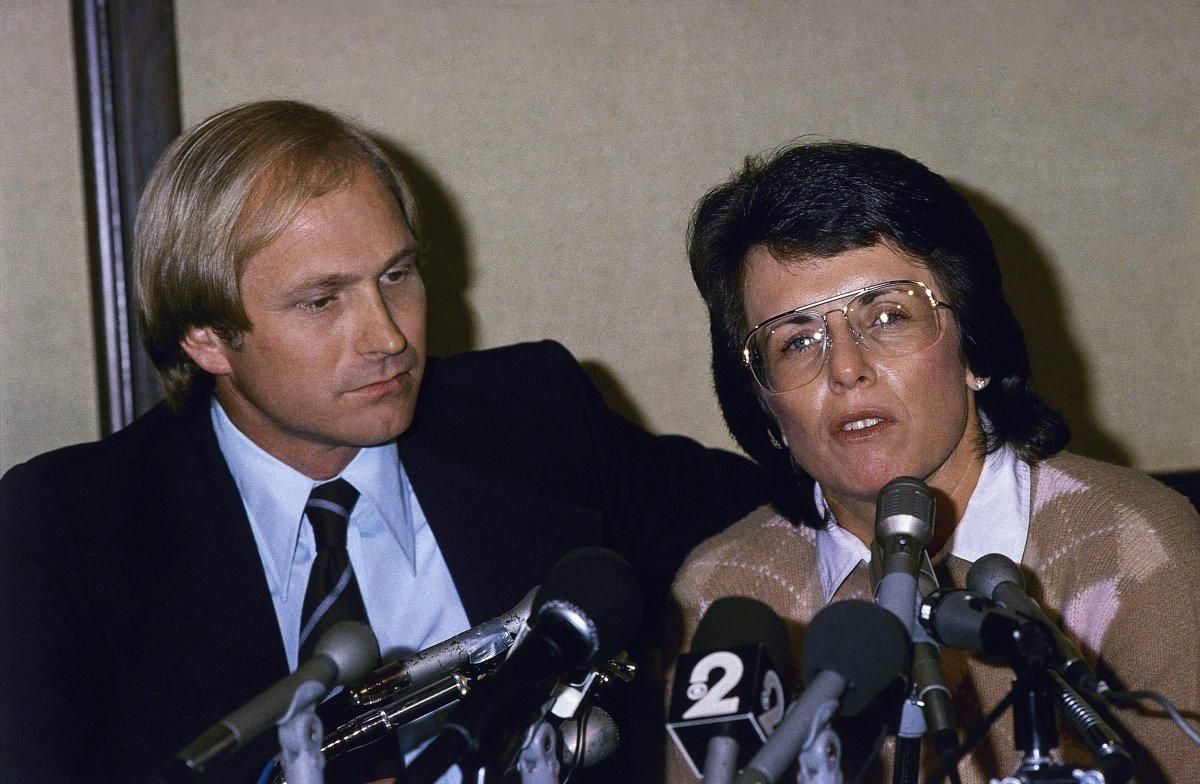 In 1971, international tennis star Billie Jean King began a secret relationship with Marilyn Barnett. What unfolded between the two women was marked by the repression of that period, and their affair nearly destroyed King's career.
This Friday, audiences will fall in love with King, as played by Emma Stone, in Battle of the Sexes. They'll also watch a fictionalized version of King meeting Barnett (Andrea Risenborough), the hair stylist who eventually became King's personal assistant and girlfriend, though King was married. The true nature of their love affair was much more toxic than the film suggests.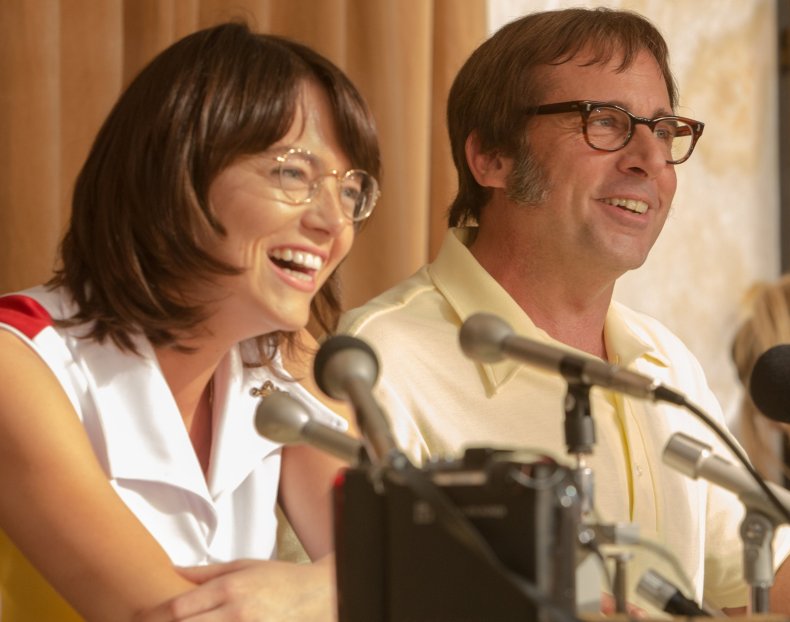 Because of the legal limitations on lesbian relationships at the time, Barnett and King's breakup was particularly damaging to King's tennis career when it was exposed. The world now celebrates King's monumental gift to women's tennis, but the rest of her story is a reminder of how the world treated women just years ago. When Barnett sued King in 1981, for instance, King's counsel was able to use the fact that no legal protections existed for lesbian couples. "Palimony law," which Barnett tried to invoke, had never protected two women's assets after a romantic relationship, and she lost her case against King. The scandal of having been in a relationship with a woman, King says now, kept her on the court, earning money though she had wanted to retire.
Though our society is slightly more inclined to celebrate queer athletes than we were in the 1970s, the law hasn't fully caught up to public opinion. Gay marriage became legal across the United States only in 2015. Before 2017, it was still legal in many states for an employer to terminate someone simply because the person identified as queer; the decision to protect LGBT employees' jobs was made at the federal level only this year, and even then, the decision wasn't unanimous. If King was faced with coming out now, she'd still have to grapple with possible damage to her public image, finances and career.
Related: A guide to the legendary match between Billie Jean King and Bobby Riggs
King is now considered a feminist and a lesbian icon, but she didn't have agency in her own coming-out story; Barnett forcibly outed her when they broke up. Pressure from her family and colleagues meant King had to distance herself from both Barnett and her actual sexuality, telling the press that her affair had been a product of deep loneliness and not a real attraction to women. It took decades for King to reclaim what had been taken from her.
King told The New York Times in a 2006 feature that she discovered her attraction to women in 1968. "The whole world was in tumult, and so was I," King said. "I was so ashamed." She didn't tell her family or husband about her feelings and was unprepared to cope when she met Barnett.
Barnett and King began their affair in 1971, six months after first meeting, according to The Boston Globe. Also in 1971, King privately had an abortion, which her husband made public without her knowledge in 1972, by giving his wife's name to Ms. magazine. King appeared in a feature about high-profile, pro-choice women and didn't know the piece was being published. It was yet another example of King's public image being manipulated by those around her.
According to one biography of King, she compartmentalized her romantic feelings for Barnett by hiring her as a personal assistant and bringing her on the road, reportedly paying her $600 a month. Barnett and King ended their seven-year relationship in 1979, and King asked Barnett to vacate the Malibu beach house where King had been allowing Barnett to stay. Until 1981, news of their affair and breakup stayed private, until Barnett sued King publicly.
Barnett attempted suicide unsuccessfully in 1981, the same year the trial concluded, and was left paralyzed from the waist down. To date, King has never commented on Barnett's actions.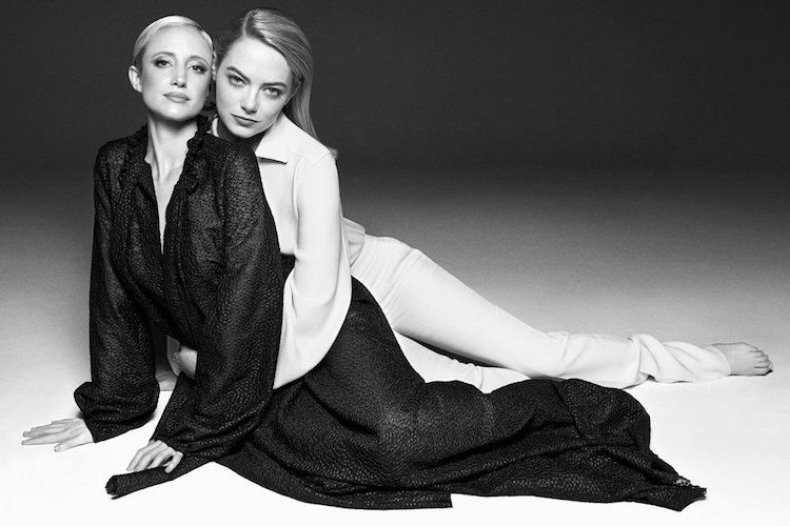 It took decades for King, whom President Barack Obama gave the National Medal of Freedom in 2009 for her work in women's advocacy and LGBT initiatives, to publicly admit to being gay, not because of a lack of courage (as Vanity Fair suggested in 2008) but because her livelihood would have been crushed if she had come out during her career. Battle of the Sexes, though it frames the initial attraction between King and Barnett in a lovely way, doesn't fully engage with the insidious world in which the two women met.
Battle of the Sexes paints King as a triumphant figure in athletics, but it doesn't fully explore how King's queerness was treated widely as perversion for years. While her true story doesn't negate what she did for women's tennis in 1973, it exposes how our culture pounded guilt and shame into an American icon for decades. The film does King's legacy a disservice by not taking those around her to task, and it has already been called into question for letting Bobby Riggs off the hook for his performative misogyny, putting the onus instead on promoter Jack Kramer (Bill Pullman).
By telling a famous lesbian's story in soft focus, romanticizing her first connections with women and not taking to task the system that controlled her, Battle of the Sexes ignores some of the most difficult aspects of King's life. One recalls other historical biopics about queer figures in the media, The Imitation Game and The Danish Girl included, which integrate their subject's sexuality and gender identity into their portrayal while communicating the full scope of the distress they felt as they became self-actualized.
There has to be a way to tell stories about queer women without characterizing their sexualities as "alternative" and by forcing society to contend with its historical errors. Though large-scale changes in law to support queer Americans are undoubtedly important and worth celebrating, King's story proves that discrimination against lesbians often happens within legal loopholes. By shedding a light on the way insidious homophobia finds a way into our world, future projects about queer American heroes will enact cultural change of their own. It's not enough to tell an uplifting story; we have to find art in our mistakes.
Battle of the Sexes is in theaters nationwide.