'Battlebots' 2020 Season Return Date, Fight Card and Five Robots to Watch Out For
It's robot fighting time! Robot combat show Battlebots is once again returning to our screens for a new season on Discovery.
The program, which sees homemade fighting machines duel in an arena, will in its fifth season feature sixty teams from around the world fight it out to receive robot combat's most coveted trophy, the Giant Nut.
The show airs months on from its usual summer slot due to production in California being halted due to the coronavirus pandemic. Filming managed to go ahead later in the year, without a live audience, and with various health and safety protocols in place.
Trey Roski, creator of BattleBots, said in a press release, "We're delighted that, despite COVID-19, we were able to film such an amazing new season for our millions of BattleBots fans around the world."
Battlebots 2020 return date, fight card
The new season of Battlebots premieres on December 3 at 8 p.m. ET with a 2-hour episode on Discovery Channel in the U.S., with subsequent episodes due to be broadcast on Thursdays.
The first episode of the new season will feature former Giant Nut winner Ray Billings and his robot Tombstone take on New Zealand machine End Game. Other bots due to compete in the opening episode include SawBlaze, Whiplash, Lock-Jaw, Skorpios and Captain Shrederator.
The full fight card for the first episode is as follows:
Whiplash vs SawBlaze
MadCatter vs Fusion
Axe Backwards vs Malice
Bloodsport vs Skorpios
Captain Shrederator vs Lock Jaw
Rusty vs Sporkinok
Sharko vs SMEEEEEEEEEEEEEEEEEE
Tombstone vs End Game
Five robots to watch out for
While there are teams competing from across the globe, unfortunately the pandemic has seen a number of teams from outside the U.S. unable to to enter this year's tournament, with fan favorites Minotaur (Brazil), Quantum (U.K.) and DeathRoll (Australia) all absent.
But the biggest omission from this season due to COVID-19 is reigning champion Paul Ventimiglia and his fearsome robot Bite Force. Despite the three-time Giant Nut winner not taking part, there are plenty of other brilliant machines competing. Here are five to look out for.
Tombstone
The only Giant Nut winner in the competition, Ray Billings's Tombstone is the most feared machine competing. And with good reason—it's giant horizontal bar often leaves its opponents in pieces.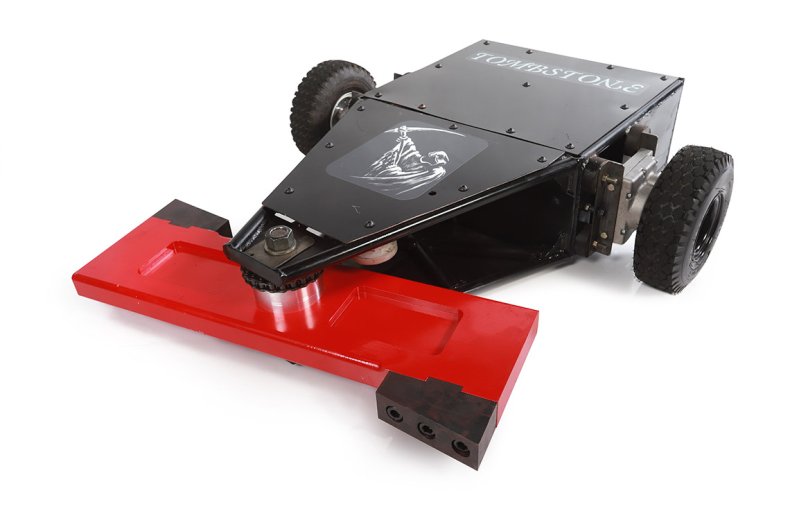 Hydra
Could the 2020 season have a new Giant Nut winner? If so, don't be surprised if its Hydra. The hydraulic flipper from Jake Ewert and Team Whyachi launched opponents into the stratosphere last season.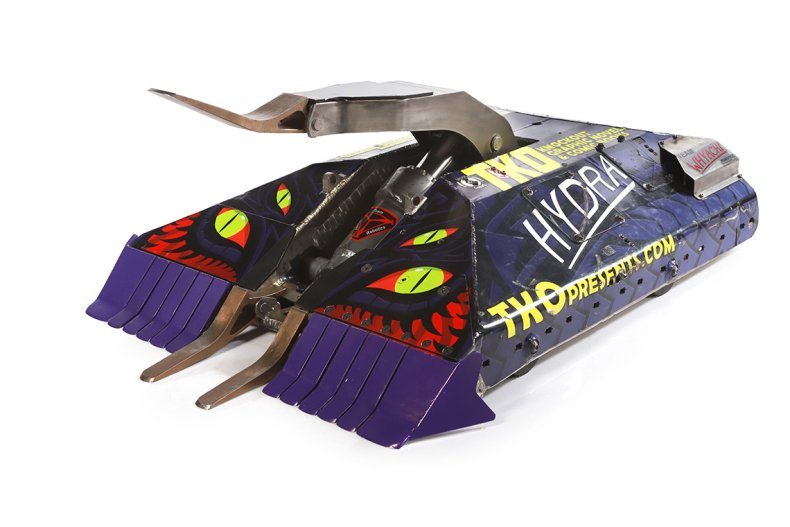 Chomp
The fan favorite returns—as a walker! Zoe Stephenson has completely transformed the hammer bot into a 500 lbs beast that will likely pulverize all within its path.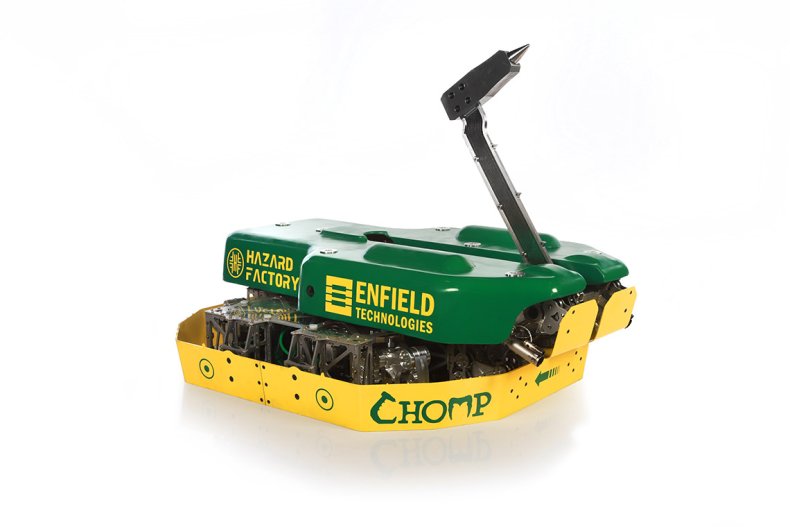 SlamMow!
Spinners are usually king in the Battlebots arena—but could a control bot triumph this year? This new machine from Craig Danby is both a lifter and grappler, that if luck holds could cause a few upsets.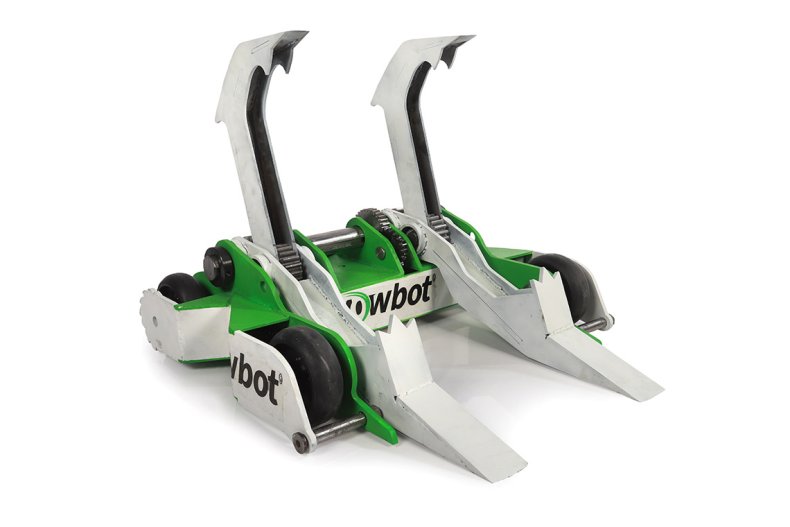 SMEEEEEEEEEEEEEEEEEE
The longest robot in the competition by quite some distance, Joesph Fabiani bizarre looking bot is sure to befuddle its opponents.