'I Beat Cancer Twice, Toured The World And Now Have A Show In Vegas'
"We may have to amputate your leg." It's hard to articulate how I felt when doctors said those words to me in 2001. "Devastating" isn't heavy enough and "hopeful" wasn't even in my vocabulary at that time.
Sarcoma—a rare cancer that grows in connective tissues—had decided to set up shop in my right hip. For anyone, this is an awful diagnosis, but for a dancer who relies on expression and power through movement, it felt excessively cruel.
I had danced since I was a little girl. As an Egyptian-American, dance and movement is a huge part of my culture. However, while growing up I also really got into problem solving and computers—I started to learn coding so I could build my own games.
COVID-19 has put many of our lives on hold, but I was about to realize a dream and launch a dance production in Las Vegas, something that the past two decades have almost rendered impossible on two occasions.
Back in 1997, I got early admission to study computer science at Columbia University, New York, where I hustled hard to make ends meet. After graduating, a friend of mine was working at Bloomberg in New York—earning more money than I had thought was possible for kids our age. I applied and was hired as a software engineer. I continued to develop my computer skills and perform as a dancer in the city. Then, New York was devastated by 9/11.
A tragedy makes you think about your life and whether you are following your dreams. I realized I was ready to ditch corporate life and really pursue a dance career. But I wasn't entirely irresponsible, I knew I would lose benefits and a solid income. So, before I left Bloomberg, I decided to get full medical checkups.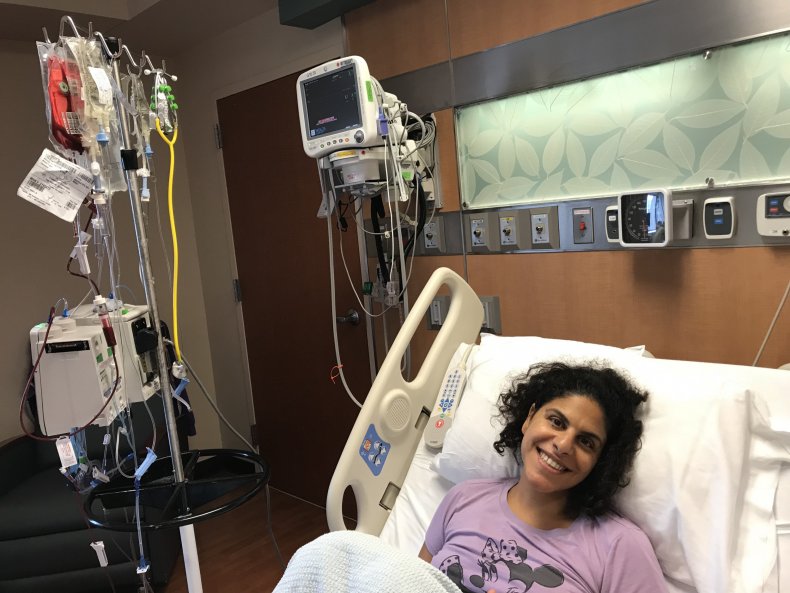 In the end, it was a basic checkup at the OB-GYN that revealed the sarcoma in all its glory—wrapped around my right hip like a passionate couple in the midst of a tango.
The doctor explained that I would need to have surgery, and told me that they would do everything they could to save my leg, but I could sense my dreams of a professional dance career were drifting further and further away.
The sarcoma required a seven hour surgery which was followed by intensive intraoperative radiation therapy (IORT) and three months of outpatient radiation. I felt wrecked. I discovered that due to the treatment, I could no longer have kids. I wasn't able to walk and I had to endure physical therapy to learn to move my right legs again. But I had my right leg. I had never been so in love with one singular body part in my life.
After I recovered, I went back to work at Bloomberg, and started going to auditions again. I found that I could "fake" my way into landing a job, but the truth behind my injury always revealed itself in rehearsals. Eventually I went freelance as a coder.
While at a technical conference the idea for iLuminate was born. I learned about the ease of using your smartphone to communicate with mini wireless chips—they are so small you can use them in anything. In my case, the chips could be used to communicate information on a dancer while they are performing live. Through what is now the patented iLuminate system, the dancers wear mini-computers that power the lights based on commands we send wirelessly. The "lightography" is programmed to be synched to the music and movement.
Celebrities were hearing about this new technology and wanting to use it, so I started working with huge stars like Christina Aguilera, The Black Eyed Peas, and Death Cab For Cutie and eventually we appeared on America's Got Talent (AGT) in 2011. We were finalists and they even named us "Best New Act in America."
In the Fall of 2011 I went on the F.A.M.E. tour with Chris Brown, one of the artists I had worked with before the iLuminate dance troupe rose to television fame on AGT. I met my fiancé on that tour, and became even more committed to making my work a success.
Since AGT, I have spoken at conventions like Google Zeitgeist and we have had shows at Six Flags, Dollywood and an Off-Broadway residency that was in New York for three years before touring the states and several cities around the world. But then the world stopped once more.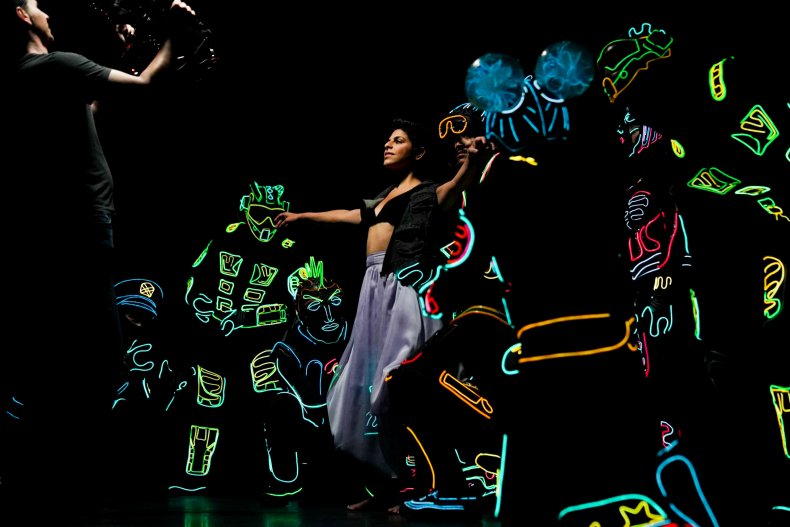 It was the summer of 2017 and I hadn't been feeling too good. It turns out, that intensive IORT—the treatment that saved me from sarcoma— had harmed my body in other ways.
I had developed leukemia caused by the radiation treatment. But rather than giving in, I found I wasn't scared to die. I was suddenly inspired to fight, and win, this battle.
The radiation had caused chromosomal mutations in my stem cells that chemotherapy alone could not cure. Luckily, my sister was a full stem cell match, which is rare. I had several rounds of chemotherapy, then a stem cell transplant. This was followed by nine months of quarantine, during which time I was required to have red blood cell and platelet transfusions, appointments, take a variety of medications, and have absolutely no visitors.
What I did have, however, was a ton of support and love. Friends, family and coworkers flooded me with video messages, written letters, photos and texts.
Their actions showed me that it's the people in your life who really get you through each day. To me, they are the reason for wanting to be my brightest self. I decided during this time to make a video documenting all the kind, thoughtful things people sent or said to me. It was my way of saying "thank you" to them and my family and fiancé, who never left my side. And if I hadn't made it through, I thought it would be a beautiful memory to share, another way to share my light.
Since recovering, I have been focusing on creating new hardware and software to keep the show, and myself, at the top of our game. And I'm working on a new iLuminate show that will open soon in Las Vegas.
But because of COVID-19, the live performance industry is on hold. So I am using this time to reflect on and rediscover my creative passions. I am hoping this is a turning point in life, one where I can find a new way of combining work, family and creativity. I have also decided to share more about my experiences and begin work on a memoir. Now, more than ever, I have a passion and drive to inspire others.
Miral Kotb lives in Los Angeles and is a two-time cancer survivor and the founder of iLuminate, an electrifying dance troupe that combines her passion for technology and computer coding with her passion for dance. The new iLuminate show will debut soon at Planet Hollywood on the Las Vegas Strip, more details can be found here.