'Battlefield V' Devs Considering Free Battle Royale & 'Bad Company 2' Remaster
Battlefield V 's battle royale mode should launch sometime after the game's release in October, but a new report suggests the suite might go free-to-play if the title's early sales fall short of expectation. The source, who wished to remain anonymous, made the claim in an email to the hosts of the most recent episode of the Giant Bombcast. The email starts around the two-hour-and 23-minute mark, but we've transcribed it below.
I am anonymous, but you can say it's the same person who gave you the EA stuff from E3. Maybe you saw fans freaking out over the report from an investment bank, Cohen and Co., that Battlefield V pre-orders are weak. Some are already comparing it to Titanfall 2 because it is coming out right around Red Dead 2 and Call of Duty. That's pretty far off base. Let's put it this way: Battlefield V pre-orders have already outsold Titanfall 2's week-one sales and pre-orders, and EA isn't going to let the game underperform too drastically.
For one, it could make it's battle royale mode free-to-play with bonuses for people who own Battlefield V to make up the revenue difference, but it is also considering including something huge as part of its post-release content that means to boost sales of Battlefield V propper. That would be a remastered version of Battlefield Bad Company 2 a la the Modern Warfare remaster that Activision bundled with Infinite Warfare.
In most cases we'd be hesitant to trust the word of a single anonymous tipster, but this source has been proven correct in the past. About a month before E3, this same Giant Bomb fan sent an email suggesting Unravel 2 would be revealed and released during EA's press conference. As those who watched the proceedings will know, that ultimately turned out to be true.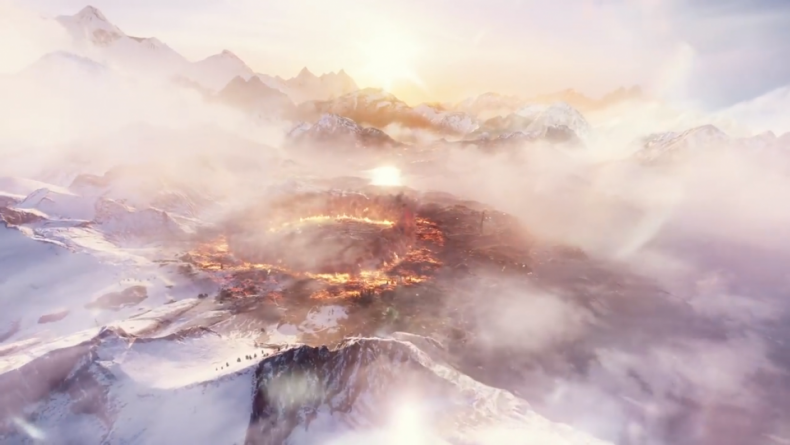 The mentions of a free battle royale mode coming to Battlefield V sound like pure speculation at first, but the source references it a second time as something EA is considering alongside the Bad Company 2 remaster. Trusted industry pundit and Bombcast host Jeff Gerstmann recalled hearing something similar about the remaster specifically. The common thread suggests one half of this anonymous report is plausible. It's also worth noting that, prior to Battlefield V's reveal, several prominent leakers suggested Battlefield Bad Company 3 may be 2018's game. It's possible this remaster is where those false claims originated from.
As for the possibility of Battlefield V's battle royale mode going free-to-play, EA CFO Blake Jorgensen dismissed the notion during an investors call in late July. "We're interested in experimenting with a free-to-play standalone game that might be in a shooter genre or another genre," he said, "but I don't think that's how we're looking at the Battlefield stuff right now."
EA's stance may have changed following the controversial departure of Chief Design Officer Patrick Soderlund earlier this month. While Battlefield V's pre-order sales may not be as dire as some have speculated, the publisher seems to have contingency plans in place if profits go south. Should it come to pass, it'd be interesting to watch a triple-A publisher and known franchise go toe-to-toe with Fortnite.
Battlefield V comes to Xbox One, PS4 and PC Oct. 19. Its battle royale mode is expected to arrive after launch.
Will Battlefield V's battle royale mode go free after launch? Are you interested in a remaster of Battlefield Bad Company 2? Tell us in the comments section!