'Battlefield 5' Firestorm Release Time - When Does Battle Royale Come Out?
Battlefield 5 Firestorm is on the eve of release, so you may be wondering precisely when the highly anticipated battle royale mode comes out. Below, we recap its full release schedule and outline a few key gameplay details you might have missed.
When does Battlefield 5 battle royale come out?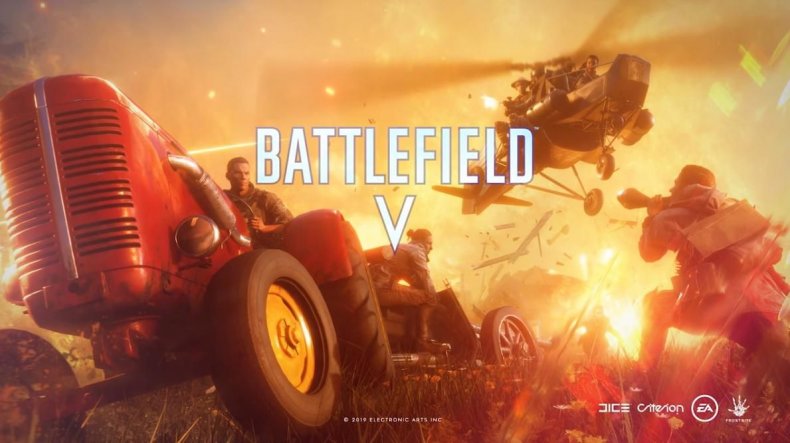 According to this release schedule supplied by Battlefield Bulletin on Twitter, Firestorm is set to go live around 5 a.m. EDT March 25. Those who've downloaded the game's latest update should be able to select Firestorm from the main menu at that time. Those who live in other timezones can consult the conversions below.
Some fans may be expecting a midnight launch for such a huge addition to the game, but that won't be happening this time around.
Battlefield 5 Firestorm Gameplay Details
Battlefield 5 's developers at DICE have spent the last few days detailing everything Firestorm battle royale has to offer. For those who missed the reveals, here's a quick recap of the major information.
Firestorm is not free. You must have Battlefield 5 to play.
64 players land on Halvøy, the largest map in Battlefield history. It's 10 times the size of Hamada.
At launch, Squad and Solo options will be available. Duos debuts in the coming weeks.
Loot sources include: floor loot, strongboxes, safes, supply drops, resupply points and Vehicle Lockups.
Weapon tiers include Common, Rare and Epic. Soldiers can carry two primaries and one sidearm. Backpacks expand inventory space.
Players have four Gadget slots for things like throwables, healing, armor and launchers.
You get vehicles by capturing Vehicle Lockups and opening two valves to release the craft. There are 17 vehicles total.
Reinforcements can be signaled through special Flare Guns.
Beyond that, the basic rules of battle royale apply. Players deploy on the map at any location they choose and survive for as long as possible on a shrinking field of play. The last player or Squad standing claims victory in the match.
That's all you need to know heading into the launch of Firestorm battle royale in Battlefield 5.
Battlefield 5 is available on Xbox One, PS4 and PC. Firestorm launches at 5 a.m. EDT March 25 on all platforms.
Are you going to play Firestorm at launch? Can Battlefield 5's battle royale mode succeed? Tell us in the comments section!
'Battlefield 5' Firestorm Release Time - When Does Battle Royale Come Out? | Gaming