'Battlefield 5' Release Time: When Can I Download on PS4, Xbox & PC?
Battlefield 5 is just a few hours away from its public release date, and we've got all the key details you should know about release times, preloads and more. Get a full launch recap below.
What time does Battlefield 5 release?
While an official Xbox or PC release time for the standard edition of Battlefield 5 has not been formally announced by EA or DICE, PlayStation Store pages confirm all preloads will unlock around 12 a.m. EST Nov. 20. Considering preloads, the Deluxe Edition and many other triple-A games release at that time, it's unlikely the pattern would change for the main launch on other platforms.
That being said, we have reached out to EA for clarification on this matter and will update you if there are any unexpected delays.
What about Battlefield 5 Preloads?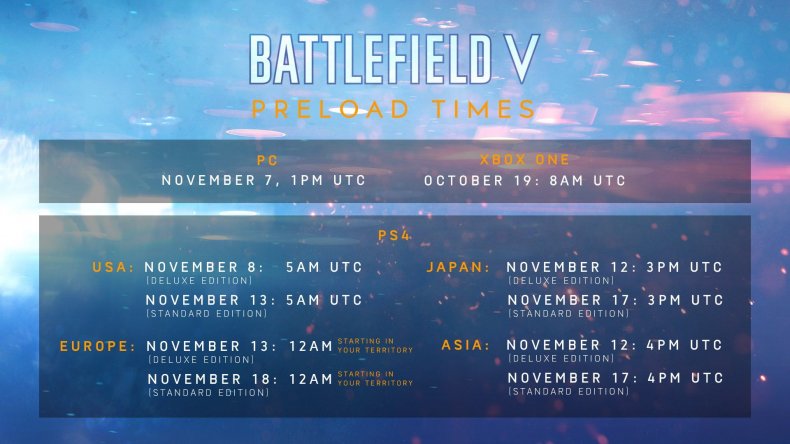 Preloads for all editions of Battlefield 5 should have begun by the time you read this article. If your download hasn't started, use these tips depending on your platform of choice.
Go to the Battlefield 5 store page on the PlayStation Store, Microsoft Store or Origin, and you should be given the option to download the game.
On PS4, scroll over to your games Library and select Battlefield 5. The option to download the game should appear.
On Xbox One, Battlefield 5 should be visible in the "ready to install" section of "Games & apps."
On Origin, Battlefield 5 should appear in your games library. Click the artwork and press the large button that says "Preload." The download may also begin automatically after launching Origin.
If the download still hasn't started, check that you have about 50GB of free space on your hard drive.
Can I play Battlefield 5 right now?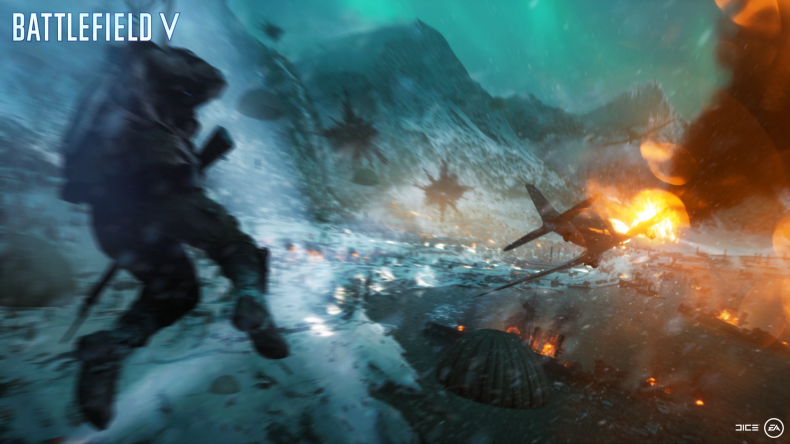 While you only need to wait a few more hours to get your hands on the standard edition of Battlefield 5, you can technically start playing now if you buy the $79 Deluxe Edition that includes the following perks:
Early access to Battlefield 5
Five Paratrooper outfits
Special Assignments and Starter Assignments
20 Weekly customization items with Airlift
That's all there is to know about the upcoming launch of Battlefield 5.
Battlefield 5 comes to Xbox One, PS4 and PC Nov. 20. Preloads are expected to unlock at 12 a.m. EST.
Will you be playing Battlefield 5 as soon as it releases? What's your plan for launch? Tell us in the comments section!