Battles Over Mask Mandates Continue Across the Country During Latest COVID Surge
U.S. lawmakers across the country are considering whether or not to require mask mandates in response to the latest COVID-19 surge.
Many schools around the country are debating their own policies banning or listing mandates, while some school districts have closed because of increased staff shortages.
Wyoming's capital city officials voted to end a September mask mandate for students and teachers. The Cheyenne school district also voted to reduce COVID-19 isolation requirements changing the isolation requirements to five days for only those testing positive and experiencing symptoms.
The governing board of the University of Missouri's schools also rejected the system president's request to implement a temporary mask mandate on the Columbia campus and in the classrooms.
In Wichita, Kansas, a school board meeting was canceled after three members rejected wearing masks to the swearing-in ceremony. Elected officials in Topeka said they were not ready to implement a mask mandate, instead of telling people to exercise caution.
Some places, such as the University of Arizona, are instituting stricter policies. Last week, the college posted that it would require a medical-grade mask to be worn indoors when social distancing is impossible, saying it no longer accepts cloth masks.
New Orleans also instituted an indoor mask policy for tourists and performers preparing for the Mardi Gras festivities. According to the city's health director, Dr. Jennifer Avegno, the number of coronavirus cases and hospitalization cases continues to increase, and some emergency rooms are currently experiencing 12 hour wait times.
Douglas County Health Director, Lindsay Huse, Omaha, Nebraska, announced a temporary mask mandate on Tuesday saying there is evidence that masks help decrease the spread of transmission.
"This is not a decision I made lightly. This was not an easy decision at all, and I know that it's going to create some waves," Huse said.
However, Nebraska Governor Pete Ricketts tweeted he is "adamantly opposed" to mask mandates.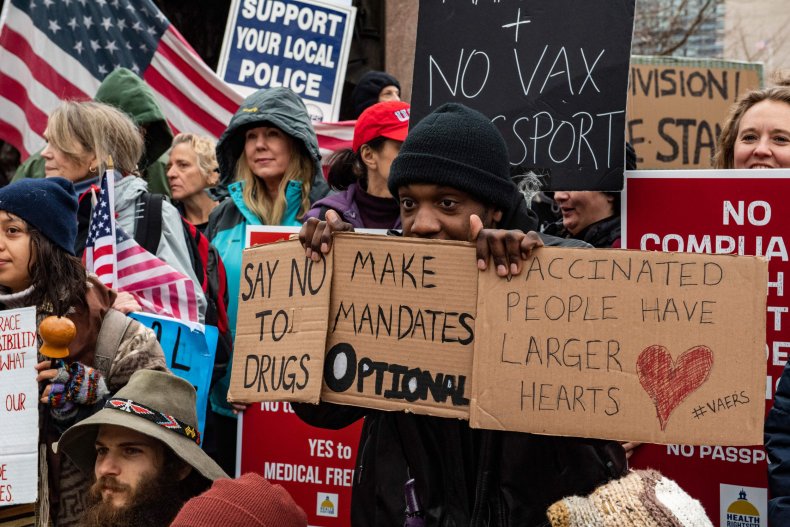 Other places hesitated to bring back requirements that ended months ago. In Michigan, where state officials said record-high COVID-19 cases and hospitalizations could peak in late January or early February before beginning to drop, health leaders remained reluctant to reinstate restrictions or mask mandates. They continue to implore people to get vaccinated, get booster shots, wear well-fitting masks in public and avoid large gatherings.
Elizabeth Hertel, director of the Michigan Department of Health and Human Services, recommended that people wear an N95 mask or two well-fitting face coverings. A parent group has called for school mask requirements, which are in place in a majority of individual districts but not at the statewide level.
In Utah, GOP Governor Spencer Cox exempted the Capitol and other state facilities from a municipal mask mandate. Jenny Wilson, Salt Lake County's Democratic mayor, said the governor did not have the authority to make exceptions to the policy, which requires N95 and KN95 or similar masks for a month in indoor spaces, including schools.
The changes come as the federal government assesses the supply of medical-grade respirator face coverings, such as N95 or KN95 masks. During a briefing Wednesday, White House COVID-19 Response Coordinator Jeff Zients said that officials were "strongly considering options to make more high-quality masks available to all Americans," noting the government has a stockpile of more than 750 million N95 masks.
The best mask "is the one that you will wear and the one you can keep on all day long, that you can tolerate in public indoor settings," said Dr. Rochelle Walensky, director of the Centers for Disease Control and Prevention.
The Associated Press contributed to this report.