Arrowverse Crossover 2018 Features Batwoman & Gotham City
Arrow star Stephen Amell announced Batwoman will debut in this year's DCTV Arrowverse crossover on The CW. "We are incredibly excited to announce we are doing another crossover event this fall on The CW, and we will be introducing another character in our crossover event. We will be fighting alongside Batwoman," Amell said during the CW Upfront presentation Thursday morning.
After Amell left the stage, CW president Mark Pedowitz added the city of Gotham will also be recognized in the Arrowverse (to clarify, not the Gotham show on Fox). "This will be another full-throttle, action-packed crossover event," Pedowitz said.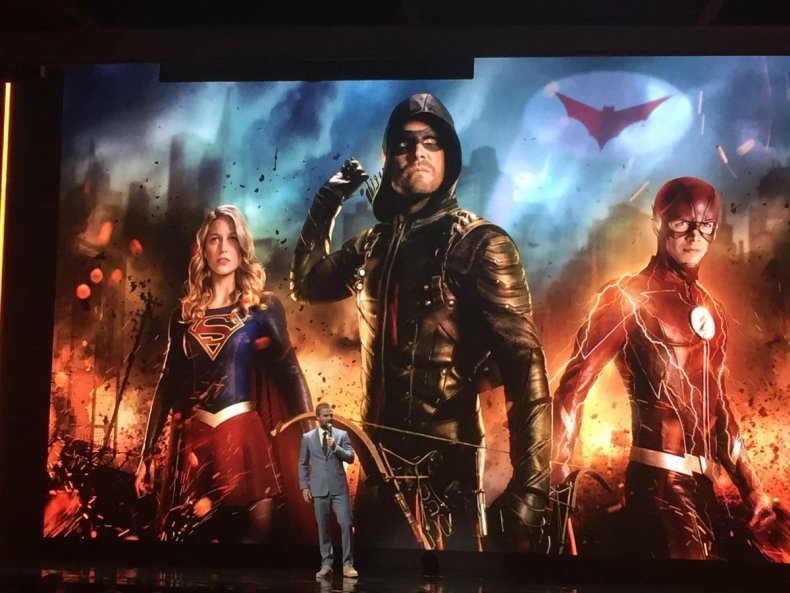 Gotham City's introduction in the context of the Arrowverse is not as big of a surprise as Batwoman, who has never appeared in a live-action movie or show. Earlier this season, Oliver Queen name-dropped Bruce Wayne, confirming that Batman is at least in the same universe as Green Arrow. The Arrowverse has been teasing a Batman or Gotham connection since the first season of The Flash, when a newspaper from 2024 featured an article about Wayne Tech merging with Queen Inc. Looks like fans have finally got their wish.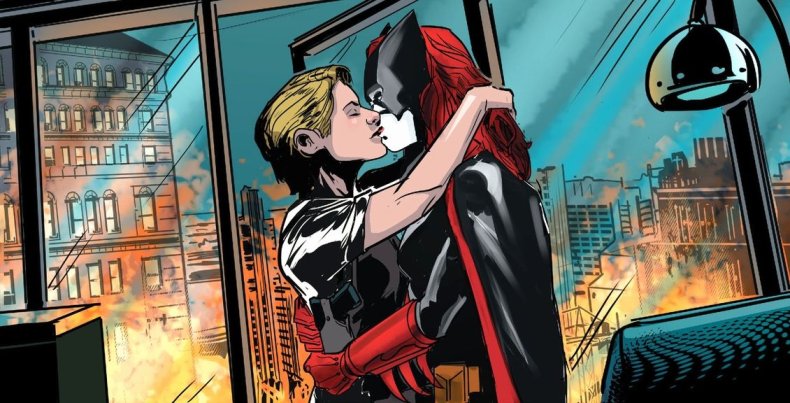 Batwoman's first introduction in DC Comics dates back to the 1950s when she was introduced as a vigilante and love interest for Batman in Gotham City. When the character was rebooted in the early 2000s as a Jewish lesbian, Katherine Kane, she gained a devoted fan following. Supergirl 's fanbase has already called for the character's appearance as one lead character, Maggie Sawyer, is Batwoman's girlfriend (and later fiancée) in the comic books. Supergirl has also mentioned a gadget-obsessed vigilante who is friends with her cousin, Superman.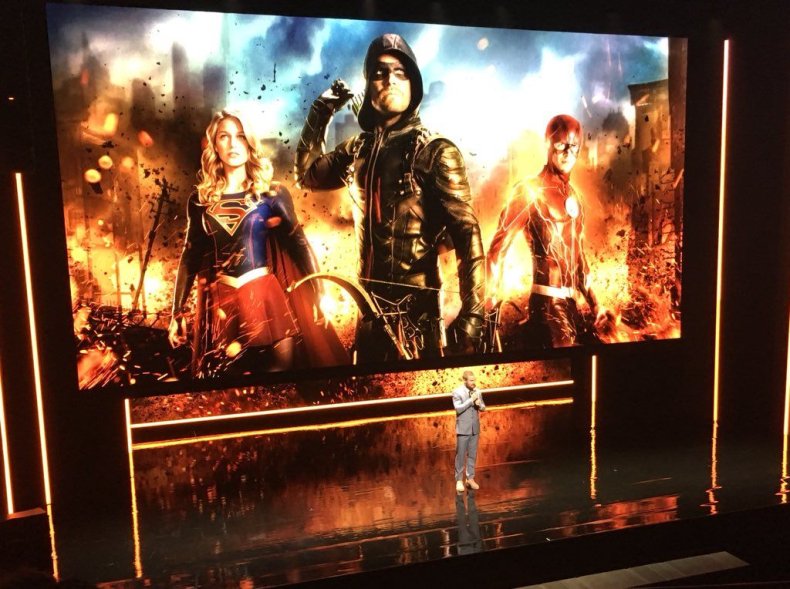 At this point, it's unclear what Arrow will do with the character after the crossover. Last year's crossover introduced The Ray in live-action, then gave the character his own animated series on CW Seed. The Flash was introduced on Arrow, which eventually led to the character's own spinoff show. Hopefully, DCTV will share more information on Batwoman's appearance at San Diego Comic-Con in July.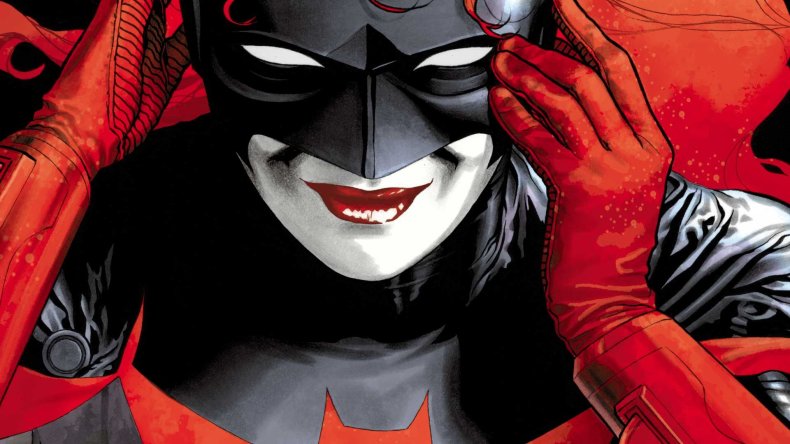 Are you excited about Batwoman coming to the Arrowverse? Let us know in the comments.