'Batwoman' Release Date, Cast, Trailer, Plot: Everything You Need to Know About the Ruby Rose Show
The CW is adding to its roster of superheroes with Batwoman, its new series with a cast led by Ruby Rose as Kate Kane. Batwoman's premiere has the same release date as the new season of Supergirl, making Sundays the night for superpowered women on The CW.
Here's everything we know about Batwoman so far, including its release date, cast trailer as well as what The CW has revealed about the show's plot .
When does Batwoman air on The CW?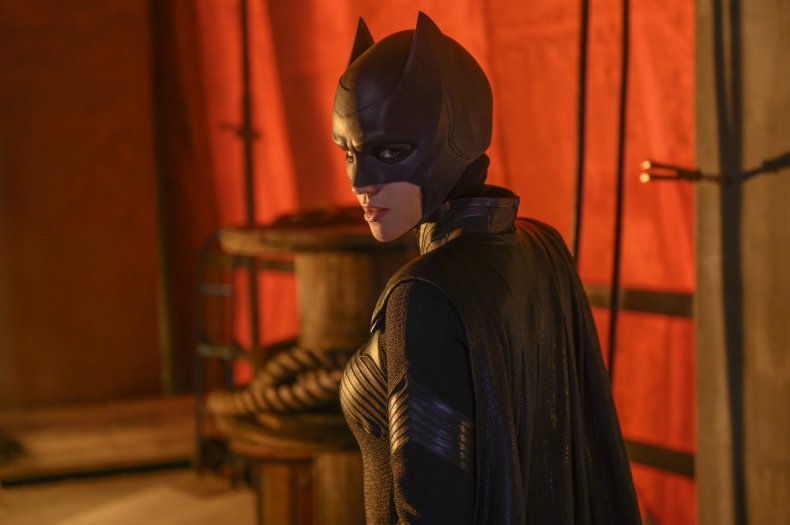 Batwoman will air on Sundays at 8 p.m. ET/7 p.m. CT on The CW, followed by Supergirl at 9 p.m. ET/8p.m. CT. The season premiere for both will be on Sunday, October 7.
Once they have aired on The CW, episodes will available to watch online on The CW app and website. Fans of the so-called Arrow-verse who want to rewatch Batwoman's (played by Ruby Rose) first appearance can do so on Netflix, which is streaming the "Elseworlds" and "Crisis on Infinite Earths" crossover events in which she made her debut last year.
Her first appearance was in "Elseworlds, Part 1," an episode of The Flash Season 4, with the character also appearing in the subsequent crossover episodes of Supergirl, Legends of Tomorrow and Arrow.
Who is in the cast of Batwoman?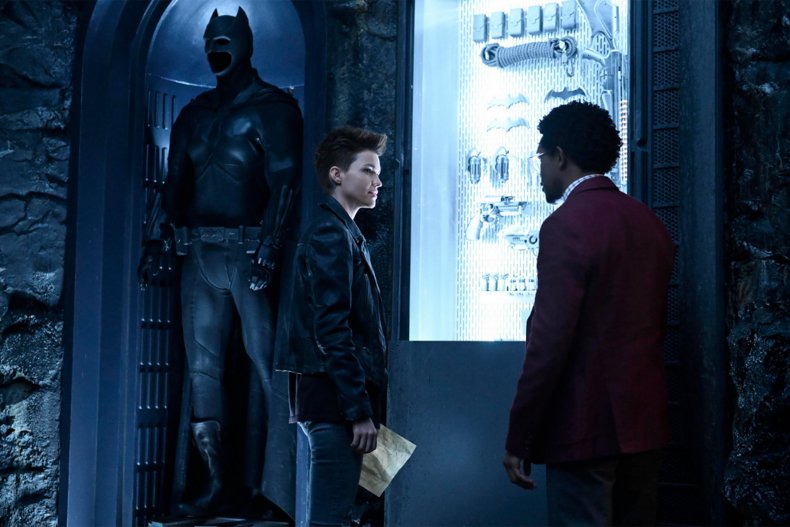 Orange is the New Black star Ruby Rose leads the cast as the eponymous Batwoman a.k.a. Kate Kane, described by Variety as "an out lesbian and highly trained street fighter primed to snuff out the failing city's criminal resurgence" who is "armed with a passion for social justice and a flair for speaking her mind."
She will be joined in the cast by The Sun is Also a Star's Camrus Johnson playing Luke Fox, the son of familiar Batman character Lucius Fox (as played by Morgan Freeman in the Christopher Nolan Batman films).
Kate's family in the series will include father Jacob Kane (Dougray Scott), stepmother Catherine Hamilton-Kane (Elizabeth Anweis) and stepsister Mary Hamilton (Nicole Kang). Her girlfriend Sophie Moore (Meagan Tandy) also acts as a protector of Gotham before her disappearance, which gives the earliest episodes of Batwoman their plot.
The series villain, meanwhile, will be Alice (Rachel Skarsten), of whom Deadline says: "If Batwoman had a Joker, it would be Alice, the leader of her Lewis Carroll–inspired Wonderland Gang. Swinging unpredictably between maniacal and charming, Alice has made it her mission to undermine Gotham's sense of security."
What will happen in Batwoman?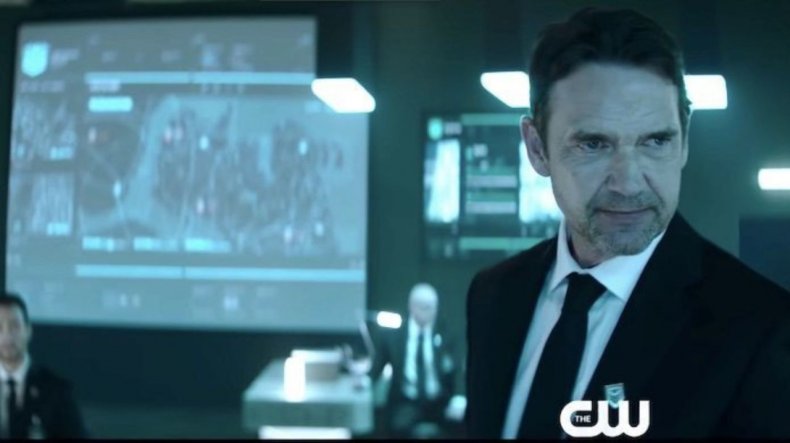 The CW plot synopsis for the series reads: "Kate Kane (Ruby Rose) never planned to be Gotham's new vigilante. Three years after Batman mysteriously disappeared, Gotham is a city in despair. Without the Caped Crusader, the Gotham City Police Department was overrun and outgunned by criminal gangs.
"Enter Jacob Kane (Dougray Scott) and his military-grade Crows Private Security, which now protects the city with omnipresent firepower and militia. Years before, Jacob's first wife and daughter were killed in the crossfire of Gotham crime. He sent his only surviving daughter, Kate Kane, away from Gotham for her safety.
"After a dishonorable discharge from military school and years of brutal survival training, Kate returns home when the Alice in Wonderland gang targets her father and his security firm, by kidnapping his best Crow officer Sophie Moore (Meagan Tandy). Although remarried to wealthy socialite Catherine Hamilton-Kane (Elizabeth Anweis), who bankrolls the Crows, Jacob is still struggling with the family he lost, while keeping Kate –– the daughter he still has –– at a distance.
"But Kate is a woman who's done asking for permission. In order to help her family and her city, she'll have to become the one thing her father loathes –– a dark knight vigilante."
Is there a trailer for Batwoman?
A first look promo was released for Batwoman on May 16. The trailer reveals that Batman is missing, leading other crime-fighters having to take on his mantle in order to protect Gotham.
Kate Kane makes history as the first out lesbian superhero to lead a TV show, and the trailer reveals this will be central to the first series as she goes on the hunt for her missing ex, Sophie.
Batwoman starts October 7 at 8 p.m. ET/7 p.m. CT on The CW.